Standard Bank Debt Consolidation
Debt consolidation up to R300,000
Debt consolidation up to R300,000
Low-interest starting from 13%
Low-interest starting from 13%
Repayment up to 72 months
Repayment up to 72 months
In-page navigation
---
Author Standard Bank. Screenshot of Standard Bank website.


[Accessed October 22, 2021]
About Standard Bank
Standard Bank places an emphasis on you and your personal needs, wants, and goals – putting you in charge of your finances and your life.
Whether it's their streamlined banking app, their high-level safety and security systems, or their way of making something complicated simple, the largest bank in SA has a lot to offer you.
The largest bank in South Africa
Standard Bank is the largest bank in the country (based on assets). This puts them in the ideal position to bring the most advanced and competitive financial products and services to market.
A range of industry-leading offerings
From digital wallets to Forex and credit cards with reams of beneficial rewards, they bring their A-game and force the market to level up and match their offerings. This is great news for us since we are able to enjoy low-cost services and products that are highly advanced and can meet our needs efficiently.
Rewards and value-added services
The account offers all Standard Bank customers points for all their swiping and purchases. The higher your tier the more you'll earn. If you use a Standard Bank sim card, they'll give you your bank fees back in the form of airtime and data. They also offer incredibly efficient payment methods such as their SnapScan, MasterPass, Tap to Pay, and MyBills technology. If you're looking to move over to a bank that cares, Standard Bank is certainly a great option to consider.
Standard Bank Services
Their dedicated debt centre can help you find the most suitable way to manage your debt problem.
While debt consolidation is a great solution that has helped thousands of people get a handle on their finances, it's not always the best or cheapest option. Standard Banks debt centre consultants will be able to help you evaluate your situation and lay out your options.
Debt consolidation
Debt consolidation allows you to combine many small debts into one, larger loan. This larger loan has a set interest rate, a set term, and set monthly repayments. This makes it easier for you to manage your debt and can even help you free up some cash.
How consolidation will free up cash
Due to the larger loan sum, you will be able to opt for a longer loan term, usually up to 72 months, in which you can spread out the payments of your new loan. This means your monthly payment will be smaller and you will have more money left over every month to do as you please.
Be aware of the consolidation trap
Debt consolidation is by no means an "easy way out". If you do not stop taking on new debt or cannot afford to make the repayment on your new loan, you will find yourself in a much more difficult position.
To ensure that this is the right choice for you, take the time to contact Standard Bank and speak to an experienced consultant who may be able to guide you or shed some light on important issues and options.
Standard Bank – Consolidation loan
Loan Type

Debt consolidation

Interest Rate

from 13%

Loan Amount

up to R300,000

Repayment

12 months to 72 months
Benefits of Standard Bank
Lower interest rates
Reduce

your debt
Affordable

debt consolidation services
---
Ready to apply for a Standard Bank loan?
If you're already a Standard Bank client, applying for a personal loan or even for consolidation, will be easy.
All you need to do is log in to your online banking profile and select your desired option. Since all your documents are already on their system, you'll just need to consent to a credit check and sign an agreement before the loan will be released.
Debts that can be consolidated
Standard Bank will consider a wide range of credit for consolidation but it is primarily the credit card debt and store accounts that cause the biggest trouble. You may also consolidate other short-term loans and credit products that you have, depending on their specific needs. In order to apply, you must be over the age of 18, have a stable income of at least R3,000, and be a South African citizen or permanent resident.
Bear in mind that a consultant may be able to help you reduce your monthly repayments and better manage your debt without debt consolidation. Simply lowering rates or extending loan terms may make a huge difference.
Alternative to consolidation
Setting up a debt management plan with a consultant is one of the best alternatives. This will help you evaluate where you stand and manage your money and debts in a way that will benefit you. Debt counselling is also an option for those who do not qualify for consolidation because they have already defaulted on loans or missed payments.
Get up to R300,000 with up to 72 months to pay
Standard Bank offers personal loans of up to 300k at an affordable monthly interest of up to 24.75%. This is their maximum interest rate and is highly competitive.
Take your time to do your math and find out how much you could save or how you could reduce your monthly debt repayments by consolidating. You can also make use of the loan calculators available on Standard Bank's website to help you along.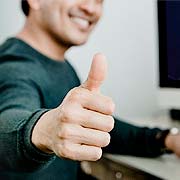 Standard Bank is a trusted & reliable provider of debt consolidation
In our review, Standard Bank adheres to the compliance criteria in accordance with the National Credit Act, where the granting the loan will not cause financial distress to the consumer.
Standard Bank is a registered credit provider in South Africa: NCRCP15
Customer Reviews & Testimonials
"
October 2020
The support I received was amazing and timely. My issue was addressed in one single interaction. Thank you for your professionalism
Jessica S
— Humansdorp —
March 2020
Standard Bank knows what they are doing and always goes the extra mile in a friendly way. Not only is the service fast, but the price is also fair and they take time to educate you
Werner T
— Bloemfontein —
June 2020
The consultants listen to what you say and try to help you in the way you wanted. The whole process is transparent and easy to understand. Thank you so much for your help
Lindiwe R
— East London —
Standard Bank Contact
Contact Number
E-Mail
Website
Physical Address
2, Heerengracht Towers, Hans Strijdom Ave, Cape Town City Centre

Cape Town

Western cape

8001

South Africa