Payday loans up to R8,000
Low-interest starting from 36%
Repayment up to 240 days
In-page navigation
---
Author Power Financial Services. Screenshot of Power Financial Services website.


[Accessed May 13, 2018]
Power Financial Services - Your payday loan specialist
Power Financial Services is a registered credit provider in South Africa. We have been assisting citizens with loans countrywide for years.
When it comes to loans, we have a wide variety to offer you, and one of our most convenient loan types is a payday loan.
30-Day loans
A payday loan is essentially a cash advance until you are paid your next monthly income and the full settlement is required to be paid back 45 days.
It's also commonly referred to as a 30-Day Loan. Power Financial Services don't cater to renew on these short-term loans. Each loan has to be separately applied for.

Ask one of our helpful consultants now for advice on how to get your loan approved when you're in a tough spot financially and require access to funds quickly!
We will give you financial assistance
Due to our constant focus being on those who are in need of financial assistance, we understand the dilemmas and feelings that come with needing money.
Our company has been structured in such a way that our clients receive a high level of service through access to our local branches, as well as a national call centre.
Our online loans are here to support your needs. So, if you would like to visit your nearest Power Financial Services Branch, do so now by using the branch locator provided or alternatively contact us on 087 702 1371 in order to apply for your payday loan today.
Loans between R500 and R8 000
Are you looking for a cash loan? Whether it is a maximum affordable loan where one applies for the maximum amount possible in relation to your salary, or a specific affordable loan, where one applies only for the amount that you need, we have a solution that will cater to you.
There are personal loans that are settled when your next payday comes around, and there are others that are settled over a longer period. No matter what your financial needs are, Power Financial Services is the right place to start applying.
Simple online application
We have a simple process when it comes to applying online, by offering a sliding scale that you can toggle on your own to determine the loan amount you wish to apply for. By doing so, you will immediately know your interest fee.
Once you are comfortable with what you've chosen, all that's left to do is fill in your banking details and your personal details in order for us to perform a credit check. Once approved, you are funded by your personal cash card!
Payday loans
We offer payday loans for up to a month, and you can expect complete transparency with us. We have no hidden costs as we wouldn't be offering responsible lending if we were to hide additional costs that you couldn't afford.
Up front, you're always aware of what your loan will cost, including the percentage rate of between 36% to 60%. In this way, you are able to ascertain whether or not you can afford the repayments.
You have convenience right from your home and avoid all the paperwork we all dread to deal with at the same time! With our short-term loans, you can expect to borrow from R500 to R8000 with a 61 to 180-day repayment term. Interest is from 36% APR to a maximum 60% APR
Power Financial Services – Payday loan
Loan Type

Payday loans

Interest Rate

36 – 60% p/a

Loan Amount

up to R8,000

Repayment

4 days to 240 days
Benefits of Power Financial Services
Convenient online sliders
Get cash

instantly
Maximum

affordable loan
Power Financial Services - Use us when you need cash urgently
We'll provide you with immediate cash for a short period as and when you need it, depending on your financial situation and what you qualify for.
There are circumstances where you need money to pay for something urgently, but it's still 12 days to payday! This is where we come in and we can offer you some much-needed relief.
Short-term credit with Power Financial Services is not only simple to acquire but can be applied for at one of our branches or via our online loan application. Once you've taken the steps and outlined the desired loan amount, we can determine the loan type you qualify for. It could be a maximum loan or a specified loan amount.
Use our popular power cash card
Once your loan is approved, we issue you with a power cash card. This is like a regular bank card and comes with a secure PIN. You can use it at ATM's, make withdrawals and swipe as with all your other credit cards. Your funds are transferred to this card for you to use as you wish!
Benefits of a power cash card
It's secure - Your money and your new power cash card are both protected with a PIN. Also, no other lender has access to debit from your card.
It's convenient – You can make as many withdrawals as you like at any ATM. You can also use it for debit purchases.
It brings you peace of mind – When you're done and ready to leave, you leave with your funds already saved to your power cash card.
When am I required to pay it back?
Payday loans secure your cash loan against your next salary, and this can be up to a number of 45 days. Having a fast, simple and secure application process means obtaining a quick online payday cash loan most conveniently!
How do I apply?
Simply complete the quick loan application form, and furnish us with your latest payslip, 3 months bank statements and a valid copy of your South African ID. We then calculate the total amount you can borrow, how long you can borrow for and when you will need to pay it back.
We perform fraud and credit checks on your particulars, so please be honest in all that you share with us, to avoid any problems with your application.
A debit order is collected from the bank account you specify on the application and on the repayment date, so please ensure the funds required are available.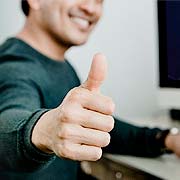 Power Financial Services is a trusted & reliable provider of payday loans
In our review, Power Financial Services adheres to the compliance criteria in accordance with the National Credit Act, where the granting the loan will not cause financial distress to the consumer.
Power Financial Services is a registered credit provider in South Africa: NCRCP2274
Customer Reviews & Testimonials
"
December 2018
As this was my first time borrowing money, there were some things that I didn't quite fully understand. I called customer care and got help from one of the customer consultants. He was very patie...
Lisa G
— Bloemfontein —
March 2019
Everything was clear and straightforward, including the details of my loan. I liked that because it shows Power Financial Services is an honest lender.
Tyson S
— Johannesburg —
Power Financial Services Contact
Contact Number
E-Mail
Website
Opening Hours
Monday

08:00 – 17:30

Tuesday

08:00 – 17:30

Wednesday

08:00 – 17:30

Thursday

08:00 – 17:30

Friday

09:00 – 17:30

Saturday

– Closed

Sunday

– Closed