The National Student Financial Aid Scheme
Bursaries
Student aid
Apply online
In-page navigation
---
Author The National Student Financial Aid Scheme. Screenshot of The National Student Financial Aid Scheme website.


[Accessed May 13, 2018]
NFSAS - We will help you get financing for the education you deserve
NSFAS stands for National Student Financial Aid Scheme and is a public entity governed by the NSFAS Act and Public Finance Management Act (PFMA), which are both regulated by the PFMA and Treasury Regulations.
Phew, what a mouthful! Now that we have all the acronyms out of the way we can go on to speak about what we do best!
Financial aid to student
Our aim and fundamental motivation for having formed this organisation was simply to become an efficient provider of financial aid to students around South Africa that come from poorer communities as well as the working middle class.
We strive to ensure that students who have been experienced misfortune in their lives are still able to access higher tertiary education. We do this with passion, all to aid South Africa's national and human resource development goals.
NSFAS doesn't only come with an expanded title, is also comes with some eclectic elements that make up our mission statement. This statement simply states why NSFAS exists, what we do, and the impact we have on our constituency.
Why we exist
To successfully offer financial aid to students that attend public TVET colleges and universities.
What we do
We take steps to accurately identify eligible students for this financial aid in the form of bursaries and student loans that students can repay when they have access to the funds to one day do so.
The impact we have
NSFAS is changing the lives of young, eager and ambitious students who wish to make a life for themselves, even despite not having the financial means to do so.
Get your study financing on track
The government has a budget for higher education through the Department of Education. This is then filtered to NSFAS, who subsequently provides financial aid to students in need. This, in turn, is supplemented by the study loans that are repaid by students.
Repaying the loan through NSFAS is simple since they are income-contingent. What this translates to is only having to repay the day you earn your first pay check!
You'll be furnished with statements to keep up to date and remember it's all up to you to ensure that you stay in touch with your creditor. If you move, don't' make us come find you!
Repayment of your student loan
Calculating the repayments will be in accordance with the salary you earn. Only once you are officially earning more than R30 000 per annum, will we kick in those statements.
The amount begins at 3% of your annual salary, which can increase up to 8% should your salary reach R59 300 or more annually.
With an R30 000 per annum salary, you'd be looking at R75 per month, totalling R900 per year. As soon as your salary reaches R59 300, your repayment changes to R395 a month. Of course, if you can afford to pay more, we encourage it – only you will benefit from this with lower interest and quicker settlement!
Repo rate
Speaking of interest, that is charged at 80% of the repo rate. Repo rate? The repo rate is the repurchase rate, which the Reserve Bank lends to commercial banks. Bear in mind interest kicks in immediately and you should therefore start making as soon as possible.
What time frame do you have to pay it back you ask? There is no limit! We honestly aren't here to make your life difficult, if you earn an income, we expect you to start paying us back, if you don't or you lose your job, let us know, you can restart the payments again once you're earning a solid income again.
The National Student Financial Aid Scheme – Student loan
Benefits of The National Student Financial Aid Scheme
Funding for higher education
Finance

for poor and working-class families
NSFAS is the financial aid of choice when you're set to start pursuing your education goals
Under the Act of NSFAS, we make it possible for any student to apply for a bursary or loan. That said, we do permit the board to impose conditions on said loans or bursaries.
Conditions that could be included would be to test the student and also offer up to 40 percent of any personal loan as an incentive for academic success.
Effective education financing
The National Student Financial Aid Scheme (NSFAS) has made it their goal in the financial industry to efficiently provide financial aid to all those South Africans that are academically worthy of receiving tertiary education at a level that they would not otherwise have been capable to do on their own. We have affiliated with 26 public higher education institutions as well as 50 Technical and Vocational Education and Training Colleges.
Previously disadvantaged students
We aim to achieve remarkable solutions and have done so. We represent a major success in terms of the Government's agenda. Through exemplary practice, we aim to promote the access of previously disadvantaged students in higher education.
Don't apply until you are certain you know what you wish to study and also where you wish to study. Be it a university or college, you will be prompted to provide these answers in your online loan application.
The certified documents required in order to apply
To apply for a student loan you'll need a South African identity document and ID's of your parents as well as a copy for each person that lives under the same roof as you. If employed, you will need to provide a payslip or letter of employment and it should not be older than three months.
We have a consent form that needs completing by your parents as well. Any applications sort of consent, even if signed by others, will still be declared incomplete and therefore not accepted. Those with disabilities, need to complete the Disability Annexure.
Your contact details are mandatory and must be in working and receiving orders. NSFAS uses these details to communicate and correspond with you during and after the application process.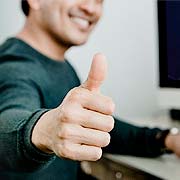 The National Student Financial Aid Scheme is a trusted & reliable provider of student loans
In our review, The National Student Financial Aid Scheme adheres to the compliance criteria in accordance with the National Credit Act, where the granting the loan will not cause financial distress to the consumer.
The National Student Financial Aid Scheme is a registered credit provider in South Africa: NCRCP2655
Customer Reviews & Testimonials
"
January 2019
Without NSFAS, I don't think I would have had the privilege to build such a great career.
Nombuso M
— Port Shepstone —
May 2019
I was able to pay my NSFAS loan and finish paying in a short period of time because of the low rates I had on my credit plan.
Sandra B
— Nelspruit —
October 2018
Applying for an NSFAS loan was quick and easy. I didn't encounter any problems with their online system.
Zelda V
— Boksburg —
The National Student Financial Aid Scheme Contact
Contact Number
E-Mail
Website
Physical Address
House Vincent 2nd Floor, 7700, 10 Brodie Rd

Cape Town

Wynberg

7800

South Africa
---
Postal Address
Private Bag X1, Plumstead, 7801, South Africa
Opening Hours
Monday

08:00 – 17:30

Tuesday

08:00 – 17:30

Wednesday

08:00 – 17:30

Thursday

08:00 – 17:30

Friday

09:00 – 17:30

Saturday

09:30 – 13:00

Sunday

– Closed