Personal loans up to R300,000
Low-interest starting from 10.25%
Repayment up to 60 months
In-page navigation
---
Author FNB. Screenshot of FNB website.


[Accessed May 13, 2018]
FNB - Affordable personal loans
FNB is one of the oldest banking institutions in South Africa and was originally founded in Grahamstown in 1838.
FNB has survived a lot of South Africa's past turmoil to grown overcoming all circumstances. The people are the lifeblood of the bank and their influence is what drives the bank to grow and become stronger.
Our logo
Even our logo has history behind it, the Acacia tree has deep roots that represent South Africa's history and represents us serving the people and catering for their lending and banking needs. In 1998 FNB marked history when Rand Merchant Bank Holdings and Angola America were merged to form FirstRandLimited.
On this day FNB was delisted from the JSE on the 22nd of May 1998 and became a wholly-owned subsidiary of FirstRand. It was then listed on the JSE on the 30th of June 1999 forming the entity FirstRand Bank (FNB).
Our vision
WesBank and RMB are now listed as divisions of FirstRAnd Bank. FNB believes in sustainability and being earth-friendly. Our vision is to transform a good business into a great business and to help create a better world together. We have many environmental policies and procedures in place to help protect the environment and implement environmental health and safety policies.
Our values
Our core values are of pride, accountability and innovation. All our employees are highly trained in the importance of environmental management and our initiatives are made clear to all employees. Each business unit has a compliance officer, that's job is to report any non-compliance issues.
Loans between R1 000 and R200 000
FNB has made obtaining a personal loan very easy. We understand that life happens and many South Africans don't have enough cash to deal with unplanned or unexpected expenses.
Many South African's struggles to make it from pay check to pay check and don't have any savings for a rainy day.
FNB offers personal loans from as little as R1, 000 and up to R200 000 with a personalized interest rate. The fixed monthly repayment terms will help you plan your budget and eliminate unexpected increases.
Easy options for your financial future
At FNB we offer a number of short-term credit options and tailor make the interest rate to suit your individual needs.
Revolving loans
Our revolving loan was created to help you manage your money. This facility is linked directly to your active FNB cheque account and gives you access to cash 24/7 without having to reapply after every time you use it. If you have paid 15% of your revolving loan back, you will be able to transfer money straight into your cheque account.
How do I apply?
To apply, simply log on and register. If you are already an FNB client then simply log onto your FMB banking app or log in online and fill out the online loan application form.
We will need the following information
Title
Full name and surname
ID number or passport number
Cell phone number
Email address
FNB – Personal loan
Loan Type

Personal loans

Interest Rate

from 10.25%

Loan Amount

up to R300,000

Repayment

30 days to 60 months
Benefits of FNB
Repayment up to 60 months
Fixed interest

rate
Personal loans up to R300,000
FNB - Let us help you
The amount that you qualify for is based on your individual credit profile and subject to change.
Repayment
The next deposit made into your account will be used to pay back the temporary loan. Even if a small amount of money that does not cover the loan in full is paid into your account, we will deduct that amount from the temporary loan and deduct the rest once the next amount has been paid into your account. The instant loan must be repaid within 31 days and the funds can be used however you wish.
Personal loans
A personal loan differs from a revolving loan and is usually used when you need a substantial amount of money for a purpose such as home improvements, medical expenses or unforeseen emergency's. These loans don't need to be paid back in one large lump sum and easy repayment terms are offered.
How much can I borrow?
We will give you the option to borrow cash from R1, 000 up to R 200 000, we will analyse your credit profile and affordability. You will then be offered a personalized fixed interest rate with easy monthly repayment terms to suit your pocket.
Take a payment break
To help you, even more, we now give you the option to take a payment break on your quick cash loan in January. January is usually one of the most difficult months for most people after celebrating the holiday season and your salary is already stretched very thin.
We understand that, if you have not defaulted on any of your payments, we will give you a break and you will not need to make a repayment in January. Ask one of our friendly consultants for more information on his exciting new benefit.
Easy to use online calculator
Online we have many easy to use calculators to help you work out any financial tasks. These include:
Affordability calculator
Replacement value calculator
Budget calculator
Future value calculator
Credit card calculator
Share builder
Share investor
Contact us
If you have any queries regarding our online loans or suggestions, please contact us by using our online contact me form. Or choose between our different options available. There is a handy ATM locator.
Available tools
For your added convenience we have added tools on our online platform. These include:
Debit order and salary switching
Lead form tracking
Upload documents (for me and my business)
Software downloads
FNB approved suppliers
Verify letter of undertaking
Verify statements
eWallet balance enquiry
IContract
Or visit your nearest FNB branch.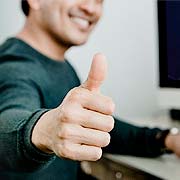 FNB is a trusted & reliable provider of personal loans
In our review, FNB adheres to the compliance criteria in accordance with the National Credit Act, where the granting the loan will not cause financial distress to the consumer.
FNB is a registered credit provider in South Africa: NCRCP20
Customer Reviews & Testimonials
"
April 2019
I am happy that my FNB loan didn't take too much time. I needed the money to attend to a serious financial emergency.
Puleng L
— Fochville —
October 2018
FNB ensured that I take a loan that I can handle. It didn't want me to pressurize my budget.
Samantha J
— Pinetown —
January 2019
I was happy that FNB loan application system was convenient. Everything was easy and straight forward.
Tshepo L
— Kimberly —
FNB Contact
Contact Number
E-Mail
Website
Physical Address
13, Thebe Hoskins House, 4 Breda St & Mill Street, Cape Town, Gardens, 8001, South Africa

South Africa
Opening Hours
Monday

09:00 – 17:00

Tuesday

09:00 – 17:00

Wednesday

09:00 – 17:00

Thursday

09:00 – 17:00

Friday

09:00 – 17:00

Saturday

08:30 – 13:00

Sunday

– Closed