Personal loans up to R40,000
Low-interest starting from 24%
Repayment up to 24 months
In-page navigation
---
Author FinChoice. Screenshot of FinChoice website.


[Accessed May 13, 2018]
FinChoice - Digital financial service provider
You can start a business, go on a holiday, redecorate your home or do whatever you want with a personal loan from FinChoice.
They are a digital financial service provider that offers flexible online loans as well as funeral policies accessible from anywhere in South Africa while they have their head offices based in Cape Town.
FinChoice is becoming a popular choice for consumers seeking quick financial solutions as they are completely transparent and work hard to help their clients every step of the way.
Get the best offer with FinChoice
All loans are subject to a credit check and they will only be granted if you can afford them without adversely affecting your current financial status or credit record.
Once you have set up your unique login, you will be able to easily manage your account from your computer or even from your cell phone. This allows you to quickly and easily:
Check the balance on your account
Apply for additional bad credit loans
Apply to skip a payment if you are having a difficult month
Swift Personal loans for you
Apply today and find out if you qualify for a long or short-term loan. You could be able to borrow up to R40,000 and once approved the money will be paid directly into your bank account within 24 hours.
Assistance during tough times
FinChoice offers assistance even if you are unable to make a payment due to unforeseen circumstances. If this is the case, contact them and they will help you to make arrangements.
We have loan options to suit any financial needs
FinChoice offers a variety of financial products that are affordable and flexible.
The MobiMoney facility
You can borrow between R100 and R10,000. This type of loan can be repaid over 1,2 or 3 months and you will only need to pay for what you use. These loans are great for when you only need a little bit of money, are in a hurry, or need a bit of extra cash to make it to your next payday.
The Flexi Loan
The Flexi loan service allows you to borrow up to R8,000 and easily pay it back over 6 months. This service also has a built-in protection plan that will cover your outstanding loan if you become permanently disabled or in the event of your death.
These types of loans are perfect for when you need cash for unbudgeted expenses such as a car or home repairs or school fees. By giving you longer repayment terms, it takes a bit of pressure off of you as you do not need to pay back the full amount in one lump sum and can stagger the payments to suit your pocket.
Premier Personal loan
This loan is ideal for those more expensive expenses such as outstanding medical bills or the need to replace your car. With this service, you may borrow up to R40,000 and you can choose to repay the loan over a 12-, 24-, or 36-month period.
You can choose how long you need to pay back the loan and set up an undemanding payment plan that will be easy to stick to and manage.
FinChoice – Personal loan
Loan Type

Personal loans

Interest Rate

from 24%

Loan Amount

up to R40,000

Repayment

6 months to 24 months

Decision

2 minutes
Benefits of FinChoice
Affordable instalments
24/7 access
Easy

online application
Bad credit

loans available
Get the best offer with FinChoice
There is no need to stand in long queues or waste time contacting multiple companies for quotes as FinChoice has everything you need at the very best prices.
You can simply log in to www.finchoice.mobi and create a login protected by a password. This login will give you full access to view all available personal loan products and services, as well as manage your active loans and accounts.
Contact FinChoice
If you are having trouble logging in or just have a question, you can contact them anytime during business hours.
What I need to apply
You are required to fill in the online loan application form with your:
Full name and surname
ID number
Cell phone number
E-mail address
You will need to agree to the terms and conditions, which include consent to a credit check. Once this has been done you will be contacted regarding the outcome.
Easy-to-complete application form
Step 1:
Log on and set up your unique login password.
Step 2:
You can then apply and upload your documents directly to their site. Simply add the documents as an attachment. Your documents will remain secure.
Alternatively, you can also send your documents via e-mail to [email protected] – remember to use your ID number as a subject reference to easily trace your application.
If you would like to fax your documents, they have an option for that too.
But that's not all! If you don't have access to a scanner or an upload service, you can simply take a photograph of your documents using your cell phone camera and then WhatsApp it to them. This is making it even more convenient for you to apply.
So, contact FinChoice today for your free no-obligation loan application.
Benefits
Fast and flexible.
Everything you need in one place.
Great rates.
Staff that will go the extra mile for you.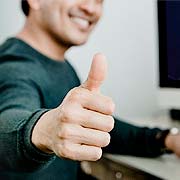 FinChoice is a trusted & reliable provider of personal loans
In our review, FinChoice adheres to the compliance criteria in accordance with the National Credit Act, where the granting the loan will not cause financial distress to the consumer.
FinChoice is a registered credit provider in South Africa: NCRCP 434
Customer Reviews & Testimonials
"
February 2019
I am a happy customer due to the great service I have been receiving at Fin Choice. The loans are really affordable.
Sithabile B
— Port Shepstone —
May 2019
Applying for a Fin Choice loan was an easy and convenient loan application system.
Brain A
— Kokstad —
April 2019
If you are looking for a loan you can afford, Fin Choice is your best shot at getting a good deal.
Emily H
— Gauteng —
October 2018
I don't know where else I would have turned to if it weren't of the credit assistance I received at Finchoice.
Matthews F
— Northern Cape —
April 2019
The consultants at FinChoice went out of their way to ensure that I get a loan I can afford to pay on a monthly basis.
Nythel V
— Klerksdorp —
November 2021
This company is great and they provided me with the best deal.
Ndah M
— Pretoria —
November 2021
Someone recommended FinChoice to me and I am now so thankful as they treated me with professionalism and transparency.
Jantjies A
— Johannesburg —
December 2021
A financial provider that goes the extra mile to make things possible for their clients. Love this company.
Van Wyk T
— Pretoria —
FinChoice Contact
Contact Number
E-Mail
Website
Physical Address
78 Main Rd, Wynberg

Cape Town

Western Cape

7800

South Africa
---
Postal Address
Private Bag X50, Claremont, Cape Town, 7735, South Africa
Opening Hours
Monday

08:00 – 17:00

Tuesday

08:00 – 17:00

Wednesday

08:00 – 17:00

Thursday

08:00 – 17:00

Friday

08:00 – 17:00

Saturday

08:00 – 17:00

Sunday

08:00 – 17:00