Finding a student loan to fund your future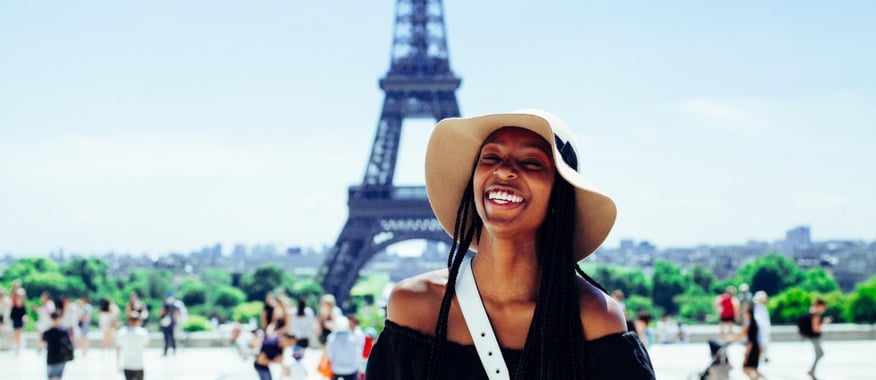 We would all love to study further and increase our chances of earning a high paycheck in the future.
The only problem is, that not everyone is in the financial position to do so. With a student loan, you can go after your dream degree or diploma and eventually get your dream job!
The thought of having to pay off a loan while studying can be very daunting and that is why we would like to give you all the information that you will need to keep your mind at ease when you're going to apply for your student loan.
Always look for student bursaries and grants
South Africans have a massive range of bursaries and grants available to enable students to study further.
These grants and bursaries include Government funded bursaries and grants as well as options that are privately funded by large corporates and companies.
From bursaries for specific fields of studies like maths and science to bursaries designed for certain jobs and industries, there is something out there for everyone.
NSFAS Funding in South Africa
The National Student Financial Aid Scheme (NSFAS) offer South Africans a loan or bursary for tertiary studies. These loans and bursaries are designed for people from previously disadvantaged groups and learners from low-income households.
Do you qualify for an NSFAS loan or bursary?
You must be a South African Citizen
Must study at a public university or a TVET college
Meet the academic requirements
Not have been the recipient of another NSFAS loan or grant
Come from a disadvantaged background
Don't qualify for a Government bursary?
In addition to NSFAS loans, you may qualify for a bursary or scholarship from a private institution, company or foundation. The qualification requirements are generally more stringent and may require you to have very high marks on your Matric certificate.
Some examples of available bursaries:
BMW Bursaries
NYDA-African Scholars Fund Bursary
Southern African Journalists' Bursary
Pharmaceutical Society of South African Bursaries
DENOSA Bursary
De Beers Bursary
Sasol Bursary
There are so many types of bursaries and loans available to South Africa students that their are entire websites designed to help you find the right one for you. All you need to do is run a Google search and follow the links to start your research process.
Remember that you may not qualify for all of the bursaries and loans and this should not discourage you from continuing your search. That being said, always ensure that you qualify for a specific bursary before making an application. Not only do you waste a lot of time but you make it harder for other students who do qualify to get their applications processed and approved.
Finding the best student loan option
We would like to introduce you to a loan comparison site here. It is the easiest way to compare different student loan providers and the different student loan options you have available to you.
You will know exactly what your monthly repayments will be and when these repayments will have to start. Student loans often allow consumers to pay just the interest amount and the loan amount repayments commence only once they borrower has permanent employment.
Benefits of comparing loans:
Find out what's available with minimal research
Compare your top options
Find out if you qualify without wasting time applying
Breaking student loan repayments down
Once, you have applied for a student loan you might wonder how will it work and who will be paying your loan for your every month. With a student loan, you are able to have a guarantor. In short, it is a legal guardian that is willing to co-sign for you.
This makes it easier to get approval on a student loan. Your guarantor however is responsible for the loan amount, should you fail to make the repayments.
All the terms and conditions of this loan option will be explained to you in full. Reputable lenders are transparent about their terms and conditions and there is no reason for you to be left in the dark.
What can your student loan be used for?
There are a few things that your loan can be used for. If you need a place to stay while you study, a food allowance or textbooks a student loan will cover these.
You would just have to ensure that when you apply for the loan amount that you apply for the right amount. There are many more things that your loan can pay for, as long as it has to do with your schooling.
Can you repay your student loan faster?
This all depends on what you will be studying and for how long you will be studying. There are some companies that will allow you to pay your loan off sooner.
Then there are companies that don't allow early loan repayment. If you are able to, yes it is the best but remember to ask the company about their early repayment policies and, if there are penalties charged on early loan repayment.
Student loans generally have such low interest or no interest at all and this makes them one of the most affordable types of debts. This means that repaying them early may not benefit you at all, unless the interest you can generate on savings is less that the interest on your student loan.
Will a student loan help you with your credit score?
Yes, if you stick to the loan repayments, you can build a credit score with a student loan. Student loans are designed to help you leap into a successful future and there are many lenders to choose from. Use a loan comparison site to ensure you're making an informed decision on your student loan lender.
When you're ready to apply keep the following in mind
You want to ask as many questions as possible to make sure you understand your loan agreement in full. By making an informed decision you can rest assured that you can study with peace of mind.