South Africa's best & cheapest bank accounts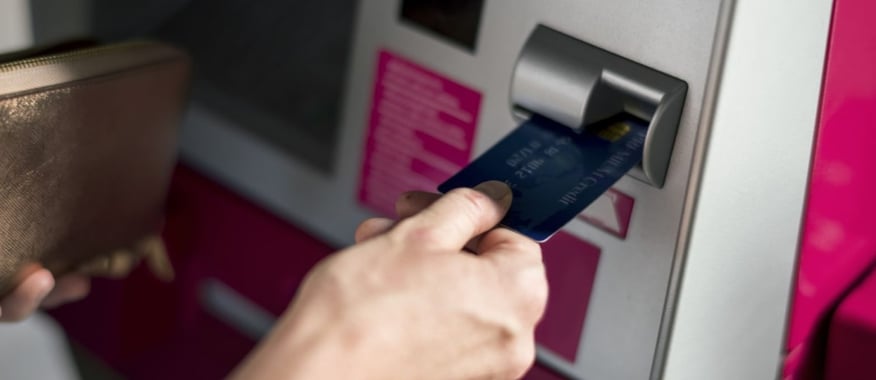 South Africa's banking sector is led by five major banks; Absa, Capitec, FNB and Nedbank. Whichever bank you're currently with, you've certainly thought about all those bank charges and fees that your money is being spent on.
In this article we take a closer look at the big banks and their range of bank accounts.
Which is the biggest bank in South Africa?
When it comes to market share or capitalisation it is FNB that are dominating with Capitec following just behind them. Absa and finally Nedback follow closely behind.
FNB has the happiest customers and Capitec has the largest number of customers. While this information may not necessarily persuade you to opt for a specific bank it will certainly point you in the right direction since the market always tells the truth!
Understanding the inner workings of bank accounts
Simply finding the cheapest bank account based on monthly account fees will not mean that you will pay less in total banking fees than someone who opts for a more expensive account. This is because in addition to monthly account fees, banks also charge customers to make deposits and withdrawals as well as for many different types of transactions.
Bank account charges include:
Monthly account fees
Deposit fees
Withdrawal fees
Service fees
Penalty fees
In addition to the above charges it's also important to consider other aspects such as the level of customer service offered by the bank, the security, how their mobile banking app works, their range of rewards programmes and whether it meets your needs as well as interest rates.
These factors may sometimes be just as important, if not more so, than fees and charges because if you find yourself constantly unhappy and struggling to get the most basic banking tasks done you'll certainly move to another bank sooner or later.
You may also want to consider the rewards, points and discounts that your everyday transactional account will offer. For example Absa offer Absa Rewards which provides up to 30% off of flights while FNB offers E-bucks which allow you to purchase flights, airtime and a host of products and services via the E-bucks store.
Choosing a South African bank account to suit your needs
The cheapest bank accounts in South Africa
If you're looking for the cheapest bank account in South Africa than you're going to find your match at one of the smaller banks in the country. There are bank accounts offered by new players such as TymeBank and African Bank's MyWORLD that are absolutely free of monthly account fees. Nedbank's PAYT account and FNB's eWallet eXtra are also completely free.
FNB's Easy Account and Capitec's Global One all have monthly bank account fees which are below R5.00!
Although the above bank accounts are the cheapest in terms of monthly account fees you must also consider the cost of making deposits and withdrawals. You may be saving money by paying little or no monthly account fees but if you transact a lot, you'll make up for those savings and end up paying more than you would had you opted for a bank account which offers a packaged range of services.
Youth bank accounts
Youth bank accounts are available at Absa, FNB and Nedbank and all have very minimal monthly account fees or none at all. These accounts are ideal for students who do minimal transactions and require few features.
Youth bank accounts available:
Absa's Mega U which comes with no monthly fee and requires that applicants be at least 18 years old and make an initial deposit of R10.00
FNB's Fluid which requires applicants to be at least 18 years old and deposit a minimum of R500.00. This account comes with two pricing options, the standard which is R6.00 per month and the unlimited pricing option which will cost you R24.50 per month
Nedbank's Nedbank4ME which requires applicants to be 15 years old, has no monthly fees and you can deposit any amount to activate the account
Savings accounts
Savings accounts are one of the most crucial yet commonly overlooked financial tools. All major banks offer a handful of savings accounts, some are fixed term deposits while others offer instant access to savings.
Another important factor to consider when choosing a savings account is whether you want to opt for a fixed or variable interest rate and you should understand what this means and what affect this will have on interest gained.
Finally you should consider whether you want to invest one lump sum of cash or make continuous deposits into your savings account over time.
Answering these important questions will help you find the best savings account for your specific needs and goals.
Here are a few of South Africa's leading savings accounts:
Absa's TruSave which has no monthly fee and requires a minimum deposit of R50.00
Capitec's Simply Save which has no monthly fee and requires an opening balance of R100.00
FNB's Pure Save which carries no monthly charge and requires an opening balance of R50.00
Comparing bank accounts in South Africa
You will soon be able to compare South African bank accounts just as you would personal loans and credit cards. Hippo.co.za has announced this new feature and will enable you to compare both regular bank accounts and cheque accounts.
This will enable South African consumers to find out what's available on the market as a whole and help them choose the best product for their needs. Gone are the days that South Africans sit and wonder if their bank is charging them too much and if there are better options out there.
An open market with lots of comparison tools and expert financial advice will empower South Africans and make the banks offer more competitive products and services to stay ahead.