Reliable banking solutions
Quality loan deals
Personalised services
In-page navigation
---
Author ABSA Bank. Screenshot of ABSA Bank website.


[Accessed May 13, 2018]
ABSA - We are the leading financial service provider
Absa Bank Limited is one of South Africa's leading financial services providers, offering banking and wealth management services in South Africa and Africa.
Originally Amalgamated Banks of South Africa, we are now a wholly owned subsidiary of Barclays Africa Group and offer a range of services including banking products, home loans and investment products.
A brief history of Absa
In 1991 United Bank, Allied Bank, the Volkskas Bank Group and certain interests of the Sage Group were merged to form Absa. The bank's asset base was further extended the following year when it acquired the shareholding of Bancorp Group, which included Trustbank, Senbank and Bankfin with each bank still operating under their own name.
Absa Group Limited was then formed in 1998 when all entities were merged into a single brand and corporate identity. In 2005 Barclays Bank of the United Kingdom began a drive to expand their global business and bought a 56,4% stake in Absa. This was further cemented in 2013 when the shareholding increased to 62,3% and the Group's name was changed from "Absa Group Limited" to "Barclays Africa Group Limited".
What are our values?
Our slogan at Absa is "Today, Tomorrow, Together" and forms the basis for our values and the way we conduct business as a South African bank. Our values are Respect, Integrity, Service, Excellence and Stewardship. Our value lies with our clients and employees and we uphold respect within all forms of business.
This corresponds to our integrity and the ethical and open manner in which we operate. Our services aim to hold our client's best interests at heart as our specialists work in a manner of excellence to deliver the best results.
We will help you achieve your financial goals
Our purpose drives the way we conduct our business as we aim to help people to achieve their ambitions in the best way possible.
This forms the basis for our goal which is which to become South Africa's most preferred financial services provider. Sustainability is also held as an import part of our work as we aim to be stewards of our planet, leaving things better than we found them
We are driven by our purpose to help people achieve their ambitions in the right way. Shared growth for us means an impacting society in a positive way by delivering value for our shareholders.
Personal banking
Absa provides a range of personal banking options, suitable for your various needs. These options are Transact Account, Flexible Value Bundle, Gold Value Bundle and premium banking.
Transact account
The Transact Account serves customers with a minimum income of R0 to R3000 per month and a monthly fee of R4,95.
This account includes free point-of-sale purchases, free monthly subscription for online, mobile and telephone banking and free balance inquiries via ATM and online banking.
Flexi value bundles
The Flexi Value Bundle account caters for customers with a minimum monthly income of R3000 and has a monthly fee of R59.
Included in this account is free funeral cover up to the value of R15 000, a free monthly subscription for online, mobile and telephone banking and free statements.
ABSA Bank – Banking product
Benefits of ABSA Bank
The best loan deal for your needs
Expert banking services
Competitive

interest rates
---
ABSA - Bank better with us
Shared values at Absa means a commitment to our society and shareholders throughout our bank's operations.
We aim to positively impact key challenges in South Africa through the way we conduct our business as well as strategic areas where we can create influence.
Our strategic areas
Absa has three strategic areas where these principles can be implemented: education and skills development, enterprise development and financial inclusion. Various platforms have been set up to address local issues and support has been created for institutions and administrators.
We have also set up SME development programmes, focusing on stimulating economic growth by providing access to financial services and business opportunities. In order to support financial inclusion, we have partnered with entities such as the Department of Basic Education and organizations such as the Association for Savings and Investments, assisting them with financial management and training.
All customers have access to home loans, personal loans, credit cards and support services online and in branch.
Gold value bundle
The Gold Value bundle is aimed at customers with a minimum monthly income of R10 000 with a monthly fee of R105. This includes lifestyle benefits with Absa Dining, Free R20 000 lump sum death benefit and an unbeatable overdraft interest rate. We also offer account holders the opportunity to get a short-term loan via their online banking.
Premium banking
Premium Banking is for customers with a minimum monthly income of R25 000 and a monthly fee of R169. It provides exclusive priority banking at selected branches, free financial needs analysis and 8 free Take-me-Home trips.
MegaU
At Absa, we pride ourselves on assisting our customers on all walks of the lives. In particular, we focus on the youth who have special financial requirements during their studies. This has seen the launch of MegaU which has zero monthly fees and loads of monthly value-added benefits.
Card swipes are also free and so are Absa ATM cash withdrawals. It's the ideal bank account for under 19s and involves downloading our feature-packed MegaU app which allows users to check balances and earn cash 24/7. Added benefits include 100MB of free data every month as well as discounts at selected food outlets and free Kidz activity lessons (Aquatots, MiniChess, Young Engineers and more).
Islamic banking
We have recognised the need to cater to a specific religious group and so have created Shariah-compliant solutions for those customers who wish to operate financially in line with the Shari'ah law and this includes home loans. This isn't just for the Muslim community but is open to anyone who wants to bank differently.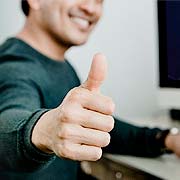 ABSA Bank is a trusted & reliable provider of banking
In our review, ABSA Bank adheres to the compliance criteria in accordance with the National Credit Act, where the granting the loan will not cause financial distress to the consumer.
ABSA Bank is a registered credit provider in South Africa: NCRCP7
Customer Reviews & Testimonials
"
April 2019
ABSA has made it possible for me to complete my tertiary education thanks to the student loan I got. Again, thank you so very much!
Ethan P
— Nelspruit —
April 2019
I opened a MegaU account for my 16-year-old son because of all the amazing benefits it has. This really is a fantastic account and I'd advise other parents to open one for their kids too.
Nomvula D
— Johannesburg —
February 2019
Not only are the consultants super helpful, but they're also very friendly.
Lerato V
— Durban —
ABSA Bank Contact
Contact Number
E-Mail
Website
Physical Address
Century Blvd

Century City

Cape Town

7441

South Africa
ABSA Bank Universal Branch Code
---
Postal Address
PO Box 7735 , Johannesburg, 2000, South Africa
Opening Hours
Monday

08:30 – 16:00

Tuesday

08:30 – 16:00

Wednesday

08:30 – 16:00

Thursday

08:30 – 16:00

Friday

08:30 – 16:00

Saturday

09:00 – 14:00

Sunday

10:00 – 13:00