Low interest rates
Savings plans
Expert money management
In-page navigation
---
Author Capitec Bank. Screenshot of Capitec Bank website.


[Accessed May 13, 2018]
Capitec - Bank better with us
Capitec Bank, South African Retail bank became the second largest bank in August 2017 with approximately 120 000 customers opening new accounts per month
Overview
We have 6.2 million customers and maintain over 800 retail branches nationwide, 3 418 own or partnership ATMs. As per the Chief Financial Officer's report in 2015. 309 000 of the said amount of customers are online banking customers.
Global one account
We offer our customers the global one account this means that it is a transacting/savings account facility rolled into one,
In February 2015 more than 5.5 million, of Capitec clients paid less than R50.00 per month on bank charges
Business model
Our purpose as a retail bank that serves both individuals and businesses; we do not offer business for close corporations, companies, partnerships or trusts since we aim to focus on streamlining the bank experience, according to the literature.
We emphasise on providing a value to our customers by providing lower costs, lower interest on personal loan and giving our customers the liberty to pay as they transact and we offer the highest interest rate on deposits
Loans up to R250 000
Capitec does everything in its power to make the lives of our customers easier by means of you controlling your money.
We offer one banking solution, innovative tech, paperless banking to giving you a service on a Sunday.
By streamlining banking we have established an all-inclusive solution. Global One is the one solution to manage save and access quick credit in real-time.
Our belief is connecting the power of technology to make each interaction easier and simpler.
Business services and solutions
Unfortunately, we do not offer business banking in the traditional sense; we do however offer business services and solutions to your customers and employees,
We may not offer business banking or business loans in the traditional sense, but we do offer business services and solutions to your customers and employees.
In SA, where social needs are considerable, corporate social investment programmes have an important role to play.
Capitec Bank – Banking product
---
Capitec Bank - Affordable Loans
Home loans by SA Home Loans
Our easy online loan application can get you 100% of the home value, or perhaps you would like to visit one of our selected branches in Gauteng, KwaZulu- Natal or Western Cape to get up to 90% of the home value, this when you apply in branch. You could get up to R5 million over a period of 240 months, based on your credit profile and affordability.
Please be advised that we have special deals on offers available for qualifying government employees
What happens next?
SA Home Loans will contact you within 2 working days.
You will need the following documents to complete your online loan application:
Copy of a signed offer to purchase
ID document (for joint home loans, both applicants' ID documents)
Copy of marriage certificate and/or antenuptial contract
3 months' salary slips
Stamped 3-month bank statement(s)
Personalised credit
What does personalised credit mean? Well, it means that you get the best offer based on your profile and your need as well as lower fees and at the best possible interest rate.
Need to do home improvements, buy a car or pay for education we can assist you. Our personalised credit is the best option you will find keeping in mind that the term will affect your instalments so make sure that you are able to make the monthly instalments over the entire period.
We offer between R250 000 over 1 to 84 months
Decide on the amount you need, the monthly instalment that would best suit you and your pocket, and or the option that gives you the lowest interest rate.
Credit is approved in a few minutes and the money is obtainable straightaway. You will have a fixed monthly repayment with an interest rate at 12.9%, you also have the option to consolidate all your current loans for easier monthly payments in the form of a debt consolidation loan.
Affordable credit insurance
Our credit insurance includes retrenchment and death cover for personal loans that are longer than 6 months this should give you some peace of mind,
There are two ways to apply for credit so why not manage your credit by using our app. You can apply online or visit your nearest branch.
What determines your loan?
This will be based on your affordability and credit profile
Your banking and credit history
Your income and expenses to see how much you can afford
How stable your source of income is, making the best offer
You indicate the credit amount that you want and choose the monthly instalment that would best suit you or you could choose the best option that gives you the best interest rate.
We have a free good for the credit booklet for tips on how to handle credit which you can download
Go ahead and complete our free instant online estimate and we will call you back to personalise your quick loan offer based on your credit profile and need.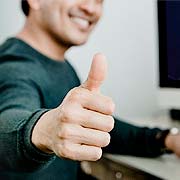 Capitec Bank is a trusted & reliable provider of banking
In our review, Capitec Bank adheres to the compliance criteria in accordance with the National Credit Act, where the granting the loan will not cause financial distress to the consumer.
Capitec Bank is a registered credit provider in South Africa: NCRCP13
Customer Reviews & Testimonials
"
January 2019
Whenever I visit my local Capitec branch I am always greeted with a warm smile. In all my years as a customer, I have never experienced any rudeness or unprofessionalism from any of the consultan...
Judy S
— Pretoria —
July 2018
I'm so glad I switched to Capitec Bank. They're really affordable and have great benefits too.
Siyabonga M
— Durban —
February 2019
I absolutely love the convenience of Capitec's Masterpass app which allows me to make cashless payments wherever I go by simply scanning the QR code. And to top it all off, I don't have to pay an...
Nazreenah S
— Benoni —
Capitec Bank Contact
Contact Number
E-Mail
Website
Physical Address
Braamfontein Devonshire House, 49 Jorissen St

Johannesburg

Gauteng

2188

South Africa
Capitec Bank Universal Branch Code
---
Postal Address
PO Box 12451, Die Boord, Stellenbosch, 7613, South Africa
Opening Hours
Monday

08:00 – 17:00

Tuesday

08:00 – 17:00

Wednesday

08:00 – 17:00

Thursday

08:00 – 17:00

Friday

08:00 – 17:00

Saturday

08:00 – 13:00

Sunday

Closed –