No monthly charges
Savings options
Financial planning
In-page navigation
---
Author African Bank. Screenshot of African Bank website.


[Accessed May 13, 2018]
African Bank - Bank better with us
On the August the 10th 2014 former African Bank Limited was placed in curatorship and the new African Bank Limited went through an extensive reshuffle exercise.
African Bank Limited and African Insurance Group Limited formed part of a new group, with a new holding company African Bank Holdings Limited was formed and was launched on the 4th of April 2016.
The African Bank offers several groundbreaking products. You can borrow online, bank online and save and insure. Providing more value than you expect
Our brand purpose
Our brand purpose is "humanity through banking" we make every effort to live by this on a daily basis. The staffs at African Bank represent the diverse population of South Africa; therefore we are a reflection of all South Africans.
No matter what the situation or state of affairs is, our aim is for our fellow South Africans, those who do interact with us will walk away and say that they were treated with Humanity whether your opening a bank account or applying for your first home loan.
Our mission
Our mission is to be a promising retail bank, proposing an extensive range of products and banking services to all our clientele in South Africa.
We are profit conscious
We continuously look for ways to return the balance to our shareholders with value to our customers.
We are proud to say that we are efficient and cost-effective when it comes to the benefit of all our customers and business. Each person (customer) is a generator as well as a cost centre for business.
Humanity through banking
We also seek to provide value; we aim to bring customer satisfaction to another level.
We undertake to live by our purpose "Humanity through banking" in all that we do we are self-assured that we can!
Values
Being transparent we promise to be open and truthful in all communication, should it be written or verbal, we are also committed, to be honest, and open to all our customers, we are open-minded and will gladly hear your viewpoints and we commit to expressing our own respectfully. We accept responsibility and commit to holding out activities accounted for. We make our activities known and deliver on our promises.
We are innovative
• We pride ourselves on the fact that we reward and recognise those individuals and team members who are always striving to better business.
• We are passionate and make every effort to do things differently whether we're offering an everyday bank account or a personal loan and to always better ourselves.
• We are dedicated to turning great ideas into realities.
We are collaborative
We are team players so it is with an ease that we can say we have unique talents and bring them together for the benefit of our team and work together internally and externally always striving for better banking solutions.
Our customers are always at the centre of attention and included in all decision making. As a team, we are always inspiring, honest debates which make it easy to respect and commit to final decisions, last but not least we support and harmonize our practices and actions and contribute confidently towards the agreed goal.
African Bank – Banking product
Benefits of African Bank
Lower

interest rates
Easy loan process
Reliable banking services
---
African Bank - We serve the community
We appreciate the fact that we are all different, being attentive we are always attempting to put ourselves in the shoes of others.
We look for better ways to understand people. We appreciate that people have their own opinion and we will be responsive and show understanding and kindness. To the underprivileged communities in South African be assured that we are dedicated to making a difference in your lives.
Connect online
We offer our customers free online, cell phone and mobile services. African Bank is committed to giving you the best banking service its easy and convenient and you get to interact with us, so we encourage you to register for African Banks free service.
You are able to access your account information and services from your computer, cell phone and or mobile device. Should you already be registered, you can go to the web and login or dial *120*225# from your registered cell number.
What are the benefits?
Convenience - We can assist you online even when our doors are closed, we are available 24/7 connect online whenever or wherever you are. You can even apply for credit via an online loan application.
Control - It's all up to you when you would like to interact with African Bank, you get to decide.
Security – All your information is protected and remains confidential, while you are using the service.
It's Free - No monthly subscription or transaction fee.
Airtime and data charges are applicable; your network service provider will determine what these are.
Don't have an online account? Register now
Personal loan
Our personal loan is intended to support you with your plans for the future, we are aware that planning is important, and that improving your finance should be a top priority. Our personal loans are intended to support you with these plans, making the funds available during the times you need them most.
Buying a new car or renovating your home, perhaps putting the money towards something you've had your eye on whatever the reason may be is exactly the reason a personal loan could be just right for you.
Consolidation loan
African Bank offers you the chance to combine up to 5 accounts in one solitary consolidation loan of up to R200 000 and get one lower expense, this will streamline your debt. And you won't need to have sleepless nights.
The 15% loan
In the day and age, we are living in financial reassurance is like a breath of fresh air, specifically when instability seems like the new norm. The 15% loan that African bank offers is a fixed interest rate and fixed monthly repayments for the entire term of your loan.
When everything else around you changes you can be rest assured that the 15 % loan will remain the same. No need to worry about the rise and fall of the economy. If you're motivated by knowing exactly how your finances will be stimulated over a certain period, the 15% loan is your answer.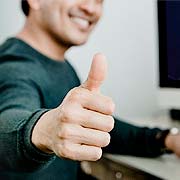 African Bank is a trusted & reliable provider of banking
In our review, African Bank adheres to the compliance criteria in accordance with the National Credit Act, where the granting the loan will not cause financial distress to the consumer.
African Bank is a registered credit provider in South Africa: NCRCP5
Customer Reviews & Testimonials
"
April 2019
African Bank always goes above and beyond to make sure that they provide me with exactly what I'm looking for. I like that they listen to me to give me what I need.
Melinda C
— Randfontein —
April 2019
African Bank helped me to get a handle on my debts when they gave me a consolidation loan. It's because of them that I am now back in control of my finances.
Humbulani M
— Vereeniging —
April 2019
As a young professional, I know the value of saving and investing my money. So after contacting African Bank, a customer consultant talked me through the various options and explained everything ...
Jerry T
— Johannesburg —
African Bank Contact
Contact Number
E-Mail
Website
Physical Address
126 De La Rey Rd, Shop 126, Parow Centre Cnr De La Rey & Voortrekker Rd

Parow

Cape Town

7500

South Africa
---
Postal Address
Private Bag x170, Midrand, 1685, South Africa
Opening Hours
Monday

08:30 – 17:00

Tuesday

08:30 – 17:00

Wednesday

08:30 – 17:00

Thursday

08:30 – 17:00

Friday

08:30 – 17:00

Saturday

08:00 – 12:00

Sunday

– Closed