Business accounts
Private accounts
Affordable services
In-page navigation
---
Author Investec. Screenshot of Investec website.


[Accessed May 13, 2018]
Investec - We create and manage wealth for you
In the words of Nelson Mandela at the opening of the Investec building in Johannesburg "Here is a company which stands head and shoulders above its peers -not just because of its phenomenal growth or its sound management of assets, but because it is a trendsetter."
Those words summarise Investec's ethos and our status as a specialist banking and asset management group. We were established in 1974 and have grown to become a trend setter in financial products and services.
We are dual listed on the London Stock Exchange and the Johannesburg Stock Exchange, enabling a smooth investment relationship between the two countries.
We will help you manage your wealth
Investec offers services to individuals, businesses or intermediaries acting for clients. Our aim is to create and manage your wealth through services at every stage of your financial journey.
We embrace the entrepreneur mentality and are always looking to acquire opportunities in a proprietary capacity, joint ventures or for the Investec GLL Global Special Opportunities Fund. Within this ethos the commitment to sustainability in order to benefit our clients and the communities within which we operate.
These services include specialist banking, wealth & investment and asset management. We also offer Investec property on a global scale with operations in the UK, South Africa and Australia.
Trendsetting banking solutions
Our trend-setting ethos is based on our ability to be flexible and opportunistic.
Specialist banking
Our banking sector is divided into three divisions: Private Banking, Business and Corporate Banking and Investment Banking.
Each division involves specialist consultants who work in partnership with our clients to support personal and business goals.
Private banking
At Investec, we believe in forming lifelong partnerships to ensure that each client receives a personal and tailor-made experience.
Our private banking division services the individual needs of each client, supporting you every step of the way.
No matter who you are, from entrepreneurs to young professionals or high net-worth individuals, we have banking solutions for you.
Some of our tailor-made plans include specific opportunities for self-employed individuals as well as successful executives.
Medical professionals also give special attention as we specialise in providing banking for medical registrars and specialists in public or private practice.
We offer personal and business loans, banking accounts and overdraft services to name but a few.
Investec – Banking product
Benefits of Investec
Investec private business account
Business

deposit accounts
Foreign

exchange
Investec

private bank

account
Cash

investments

and

savings

accounts
---
Investec - We will assist you 24/7
Each client obtains a private banker dedicated to you and we have a 24/7 support team of graduate professionals who are ready to assist.
Investec Digital also allows you to take control of your own finances and gain an integrated view of your local and international investment portfolio.
In addition, we provide a service, One Place, which is a collaboration of Private Banking and Wealth & Investment, allowing you to integrate access to banking and investment services locally and internationally.
Savings accounts
Our variety of savings products allow us to cater to every client's specific needs, focussing on security and maximum growth potential.
Savings can vary from saving for a wedding, a second home and home loan or even your child's education and we understand the need for a variety of products and time periods to suit your needs.
You can choose from one month to saving for five years and monthly interest can be compounded or paid out as you choose. Investec offers competitive interest rates and none of our savings product incurs monthly fees.
Access your money easily
Investec understands that you need to withdraw or top up funds as your financial situation changes and so we have created instant access deposits which allow you immediate access to your funds without inhibiting your interest rate.
Clients can save from R100 000 as an initial deposit with options for prime-linked or money-market linked rates. These funds can be topped-up or withdrawn from at any time. With our notice deposit accounts, we grant you additional enhanced rewards with flexible notice periods to suit your needs. Long-term savings allow for even greater rates of interest and we even provide the option of a tax-free product.
Corporate and institutional banking
Our corporate and institutional banking services are just as individually specialised as our personal banking. Investec offers a wide range of products which include specialised lending and treasury activities.
Our specialists will assess the specific nature of your business or company and will give you the advice to aid in building and restructuring your specific objectives. This will include extensive analysis of your business where our team will use their extensive market knowledge to assess your current status and navigate you through a streamlined banking solution.
Private business accounts
Investec acknowledges the presence of privately owned businesses by providing specific accounts which will enable you to focus on growing your business without the hassle of business finance.
Foreign exchange
Our unique position in South Africa, Australia and the UK makes it simple for us to provide cross-border trade payments. No matter what the size of your business, we can provide you with foreign exchange requirements.
Investec property
Our property division allows us to specialise in property developments, land conversations, property private equity and listed property fund management. Because of our global footprint, we can act as external managers for local and international listed property funds.
Investment banking
Investec focuses on sound investment tailor-made to your needs. Our wealth management department will work with you to preserve and grow your wealth while providing you with a specific investment portfolio. We also offer stockbroking, offshore investments and retirement investments. All transactions can be done online and we offer online loan applications, investments and transfers.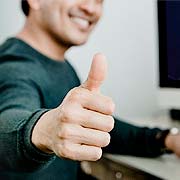 Investec is a trusted & reliable provider of banking
In our review, Investec adheres to the compliance criteria in accordance with the National Credit Act, where the granting the loan will not cause financial distress to the consumer.
Investec is a registered credit provider in South Africa: NCRCP9
Customer Reviews & Testimonials
"
October 2018
Having a private banker who I can contact at any time to assist me with whatever I need makes my life so much easier.
Sanusha M
— Pietermaritzburg —
February 2019
Investec makes investing my money really easy and having an investment manager to guide me is just fantastic!
Gavin A
— Queenstown —
April 2019
Thank you to the consultant who helped me figure out which savings account is the best for me. You were a huge help.
Heyneke B
— Johannesburg —
Investec Contact
Contact Number
E-Mail
Website
Physical Address
100 Grayston Drive, Sandton

Johannesburg

Gauteng

South Africa
Investec Universal Branch Code
---
Postal Address
PO Box 785700, Sandton, Johannesburg, 2146, South Africa
Opening Hours
Monday

08:00 – 17:00

Tuesday

08:00 – 17:00

Wednesday

08:00 – 17:00

Thursday

08:00 – 17:00

Friday

08:00 – 17:00

Saturday

– Closed

Sunday

– Closed