Superior returns
Reliable banking services
Investments
In-page navigation
---
Author FirstRand Bank. Screenshot of FirstRand Bank website.


[Accessed May 13, 2018]
First Rand Bank - Superior banking services
First Rand was originally founded in the 1970s as an investment bank by three entrepreneurs, GT Ferreira, Laurie Dippenaar and Paul Harris.
In 1998 the bank became a First Rand Limited through one of the largest transactions in financial history where Anglo American's interests in First National Bank and Southern Life were disposed and the assets of RMB and Momentum were merged.
The founders have since then maintained a significant equity stake in FirstRand through RMB Holdings by Laurie Dippenaar as the group's non-executive chairman. We offer personal loans, property finance, banking services and a range of investment options to our customers.
We create jobs
First Rand has developed into a fully BEE (Black Economic Empowerment) company with an effective 10% of interesting being sold in February 2005 to BEE partners and previously disadvantaged FirstRand staff.
These BEE partners represent broad-based communities in the form of Kagiso Trust Investments (KTI), Mineworkers Investment Company (MIC) and Women's Development Businesses (WDB).
First Rand selected these BEE partners because of their excellent reputations, successful track records, long-standing relations with FirstRand and because they shared their objectives of enhancing BEE by addressing the needs of the greater community.
In total, the value of the BEE scheme represents R23 billion and has benefited many of the employees. This was made possible by creating staff schemes were a total of R6 billion was created for almost 13000 staff members.
Strategy and objectives
First Rand's maintains a consistent, objective to "deliver superior and sustainable economic returns to shareholders within acceptable levels of volatility and maintain balance sheet strength." This statement is underpinned by our owner-manager culture and our disciplined allocation of financial resources, while our strategy is executed on the back of disruptive and innovative thinking.
Our portfolio is characterised by a universal set of transactions, lending, investment and insurance products, making us a leading banking franchise. First Rand leverages relevant distribution channels, product skills licences and operating platforms in various markets and segments, offering competitive and differentiated client-centric value propositions.
FirstRand Bank Services
Our philosophy is based on our owner-manager culture where we believe in treating our clients' businesses as if they were our own.
Unlike most other banks, we embrace entrepreneurship and innovation, encouraging passionate and committed people to pursue their dreams while balancing profit growth and sustainable development and offer business loans and other forms of support for business owners.
Our owner-manager culture
By adopting our owner-manager culture we are able to perform with a bias for action.
Operating franchises retain ownership of their strategies while being fully aligned with the group's strategy.
Our commitment to entrepreneurship and innovation
Entrepreneurship and innovation are held as an important part of FirstRand's ethos and we actively recruit self-starters who have a passion for what they do.
Our focus is about liberating these clients from the traditional banking restrictions and helping them to build successful businesses.
Our people
Unlike many other corporate entities, we invest heavily in our people and believe that they are critical to our success.
First Rand strives to empower our employees, hold them accountable and reward them appropriately.
Diversity and fair play are a key element of our values and allow our employees to embrace elements such as innovation.
Our values
Our philosophy of First Rand is underpinned by the following values: respect and empowerment, collective and individual accountability, integrity in our care for the business, prudent and accurate scorekeeping, open communication, non-hierarchical decision making, sustainable development and the desire to help create a better world that is socially and environmentally viable.
FirstRand Bank – Banking product
Benefits of FirstRand Bank
Loan Services
Banking Services
---
First Rand Bank - Convenient banking for you
First Rand Listed Holding Company is made up of four divisions: Retail and Commercial banking (FNB), Corporate and Investment banking (RMB), Instalment Finance (Wesbank) and Investment Management.
Retail and commercial banking
First National Bank forms part of First Rand and provides banking services with a variety of financial products for consumers, small businesses, agricultural sectors, medium corporates, parastatals and government entities.
Included in these products are mortgage loans, credit and debit cards, personal loans and investment products. FNB services include transactions and deposit-taking, card acquiring, credit facilities and distribution channels such as FNB branches, ATMs, call centres and cell phone and internet banking.
Corporate and investment banking
RMB is the market leader in South Africa and runs the corporate and investment banking side of First Rand. Services include corporate banking, principal investing, funding and trading solutions.
The approach is via an innovative value-added advisory service and involves private bankers and teams of advisors and specialists who construct specialised solutions for clients. Their global position is large with offices across 35 African countries in Namibia, Botswana, Nigeria, Angola and Kenya as well as operations in the UK, India, China and the Middle East.
Instalment finance
Wesbank provides instalment finance for FirstRand and with over 40 years of experience, the company has become a leader in asset-based finance solutions in South Africa. Services focus on solutions for a number of market sectors, providing them with quality asset finance and fleet management solutions.
These solutions cater to a number of entities, including aviation, agriculture, commercial and company vehicles, plant and office equipment, public sector and franchise finance solutions. Wesbank is currently one of the largest financial services groups in Africa and includes operations in the UK. We also offer online services including online loans and online banking.
Investment management
The First Rand Bank has realised the need for investment management within the holding company and is in the process of building an independent, but linked investment management sector. This sector will adhere to the strengths and track records of the Groups' existing business structure, but will take on a more non-traditional approach.
Traditional products for its wealth and retail clients will continue to be offered. The investment sector is branded with Ashburton Group in line with First Rand's multi-branding strategy. Ashburton has a 30-year track record as an active investment manager and will continue to provide traditional products while RMB will focus on providing alternative long and short-term lending products.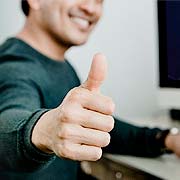 FirstRand Bank is a trusted & reliable provider of banking
In our review, FirstRand Bank adheres to the compliance criteria in accordance with the National Credit Act, where the granting the loan will not cause financial distress to the consumer.
FirstRand Bank is a registered credit provider in South Africa: NCRCP 20
Customer Reviews & Testimonials
"
April 2019
FirstRand Bank's commitment to its customers is evidenced by how it takes care of them. I can never complain about customer service; there is genuine care in everything that they do.
Craig W
— Pretoria —
December 2018
I'm so happy I'm a FirstRand Bank customer. They always respond in the quickest time possible.
Schalk V
— Cape Town —
October 2018
I thank FirstRand Bank for believing in me and my vision. Because of the business loan you gave me, today my business has grown and is looking to expand to other African countries. Thank you!
Adam S
— Port Elizabeth —
FirstRand Bank Contact
Contact Number
E-Mail
Website
Physical Address
Sandown, Sandton

Gauteng

2031

South Africa
---
Postal Address
PO Box 650149, Benmore, Johannesburg, 2010, South Africa
Opening Hours
Monday

09:00 – 16:30

Tuesday

09:00 – 16:30

Wednesday

09:00 – 16:30

Thursday

09:00 – 16:30

Friday

09:00 – 16:30

Saturday

09:30 – 13:00

Sunday

– Closed