Business loans up to R4,000
Low-interest starting from 0.17%
Repayment up to 32 days
In-page navigation
---
Author Boodle. Screenshot of Boodle website.


[Accessed May 13, 2018]
Boodle - Fast business loans
Boodle knows how much money you need fast, Boodle understands.
When you're in need of financial aid and you have no access to it, or at least don't know how to go about accessing it – Boodle! Have we said Boodle enough?
When you need a lending hand in a financial crisis
We tend to find ourselves in these tricky situations where money is out of sight while problems are glaring you in the face! At this point, we don't want you to fret and fluster over who to call for the type of quick cash you require.
We want our name to imprint on your mind for any cash injection you may require in the future. A lending hand is all you need to sort your cash flow problems out and we are that hand and another hand, even a hug, since you most likely need it!
Our loans are quick and easy to apply for
Time is of the essence when emergencies are present, so with that in mind, we designed an online loan application that takes a mere 10 minutes to complete. Need help processing it? We have a live chat bot that will kick-start the assistance before one of our expert team members jumps on and resolves all your queries.
Your information is secure!
Confidentiality is key when it comes to personal and business loans, let alone the type where we're having to borrow money for expenses we can't afford, Boodle understands that and can promise that your information is always 100% secure with us. No third party will ever have access to your data unless you so agree.
We have loan options for every occasion
You can expect services from us that cater to all your loan needs. If you're in need of funding an education for your kids, starting a business or need a quick fix between paydays – we've got you covered with a payday loan!
Where and how do I apply?
On our website, you'll find our super handy sliding scale, aka as the SmileDial! Manoeuvre the sliding scale either to the right or left to show us how much you'd like to borrow.
Perform the same for the period over which you'd like to borrow the funds for and repay the loan.
We will not offer you business loans that you cannot afford to repay , hence we assess your financials to ensure that you can actually afford that which you have entered on our sliding scale tool!
When you use the SmileDial, you are fully aware of the amount prior to applying so that you too, know whether you can afford it before you even apply.
We need your help in order to help!
Whenever money is loaned by any lender for that matter, there is a risk involved for the lender.
In order for us to ensure that you're covered and we're also covered, we need you to furnish us with all your particulars, which we're sure you can appreciate we would need in order to make this process as seamless and smooth as possible.
The more detail you provide, the quicker this process will be! Be detailed, be transparent and we promise to do the same.
Boodle – Business loan
Loan Type

Business loans

Interest Rate

0.17 – 60% p/a

Loan Amount

up to R4,000

Repayment

2 days to 32 days
Benefits of Boodle
Small business loans up to R4000
Quick and easy online applications
Low interest rates
Boodle knows the best way to get your small business started
You've already made the decision to start a new business and that is one of the most daunting parts of the process. Getting it off the ground can lead to some serious anxiety and the need for business finance, but there's no need to feel alone in this venture.
We are here to ensure that you are looked after during this process. Almost as though you have partners in the business! We support and guide you through it all until you no longer need us and we're just getting in the way really!
Take the proverbial leap
It's not an easy thing to forecast the success or failure of your SME. You believe in the product/service, but how do you know if others will? The reality is that you don't. The main thing that you can focus on, is having a trusted mentor at your side to motivate and encourage you.
If that person exists in your life – use them! If they don't, find one. There are many mentors available online that you can have on your side to guide you through this new venture. Especially when there might be difficult times to go through and need an instant loan, you'll need that friend/mentor to lift your spirits and encourage you.
Life's about to change
Positioning your brand or product is vital to the success you seek for your business. There will always be competition, and as painful as it may seem, it's also healthy to have some competition, as it keeps you on your toes and encourages new thinking and ideas.
That said, you'll need to find your unique element if you aren't already offering a niche product. Never stop researching. Marketing is an integral part of the process, so make sure you get this part right.
Shoe-string starting line
In today's world, we have so much at our fingertips. Even a potential business. We have access to information, people's likes and dislikes, their reviews, pricing, options, ways to communicate, online websites, online retailers, online loans and so much more. We are now able to start up little businesses online to make money we didn't have before, without hardly having to spend any! There are certain sites that cater to your selling your goods, whether crafted by your own hands or otherwise, second hand that you can sell in order to start putting together a decent cash flow.
It doesn't only need to be products either, it can be service too! Do you fancy yourself a babysitter? Are you fond of animals and think you'd be a great dog walker? Don't ever sell yourself short in the skills you may have that you thought aren't worth it in the real world. There's always someone who doesn't want to do something or has no time to, that you potentially could do for them!
When you're ready to get started and buy a laptop and start loading all your online goodies, remember Boodle is just a phone call away from your business cash loan to get that business started!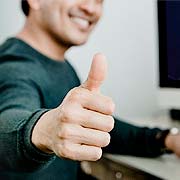 Boodle is a trusted & reliable provider of business loans
In our review, Boodle adheres to the compliance criteria in accordance with the National Credit Act, where the granting the loan will not cause financial distress to the consumer.
Boodle is a registered credit provider in South Africa: NCRCP5361
Customer Reviews & Testimonials
"
October 2017
Your customer service is simply fantastic!
Lungile R
— Port Elizabeth —
August 2018
I was happy with how transparent Boodle was with me when I applied for a business loan. They were very open with sharing the details of my loan and what I liked most was that I knew how much my ...
Hennie S
— Parys —
January 2019
As the owner of a small online business, I needed a quick loan to help me market my business. I approached Boodle for help and the process was so simple, straightforward and I got the funds witho...
Omphile M
— Pretoria —
Boodle Contact
Contact Number
E-Mail
Website
Physical Address
26 Girton Rd, Parktown

Johannesburg

Gauteng

2193

South Africa
---
Postal Address
Postnet Suite 86, Private Bag x1, Melrose Arch, Johannesburg, 2076, South Africa
Opening Hours
Monday

08:00 – 17:30

Tuesday

08:00 – 17:30

Wednesday

08:00 – 17:30

Thursday

08:00 – 17:30

Friday

09:00 – 17:30

Saturday

– Closed

Sunday

– Closed