Debt consolidation up to R250,000
Low-interest starting from 15%
Repayment up to 72 months
In-page navigation
---
Author African Bank Loan. Screenshot of African Bank Loan website.


[Accessed May 13, 2018]
African Bank - We offer a diverse product range
The new African Bank Limited launched in April 2016 after an immense restructuring plan ensued at the start of August 2014.
At this time, the original African Bank Limited followed a process to lead it to be placed in curatorship. African Bank Limited and African Insurance Group Limited now form part of a new group, with a holding company called African Bank Holdings Limited.
We put you first
At African Bank, you have access to services that permit you to borrow, save and insure and we even offer online loan application services to existing customers. To assist, we offer many innovative products that are relevant to the needs of our clients, always delivering value of a higher quality than you expect.

We have a brand that we continuously aim to live by, and that is 'humanity through banking'. The staff of African Bank all represents the diverse population of South Africa, covering all ethnicities, genders and languages.
We therefore are proud to portray a reflection of you and all South Africans. No matter what your financial situation might be, we aspire to the bank where people who interact with us will leave saying "I was treated with humanity".
African Bank's mission
We strive to be a Retail Bank successful in offering a diverse bouquet of products and services to all consumers of South Africa from debt consolidation loans to credit cards and insurance products.

We aim to provide value that our clients are more than happy with and promise to live our brand day in and day out as 'humanity through banking', and we are confident that we will!
Our application is user-friendly
African Bank is committed to providing you with the simplest and most user-friendly ways to stay connected with us and your accounts.
We will always encourage you to be in control, therefore, urging you to register with us to make use of our free online, cell phone and mobile services where you can access online banking and online loans and services.
Connect online
This service offers access to account information and services from any computer, cell phone and other mobile devices. You'll be able to interact freely all the while keeping your information confidential. Essentially, you decide when and how you would choose to interact with us.
Consolidation Loans
Let us make managing your money a little simpler when your aim is to get back on track with your financial stability. Our consolidation loans are some of the best in the market and are helpful if you are looking to simplify your credit by settling other debt. We'll take all your loan payments and convert it into one cost-effective repayment.
Here's why a Debt Consolidation Loan could be right for you:
You now have the opportunity to consolidate your debt with repayment terms that stretch from 18 to 72 months. There's no doubt that this would make like a little easier and it also simplifies your management of multiple lenders and multiple loans into one lender and one bigger personal loan. It will even result in savings if you can believe it, due to the admin fees that you had on so many different accounts now all consolidated into one! You will have a reduced instalment and this frees up cash flow, naturally. Once you have consolidated your debt, you may also gain access to additional capital.
African Bank Loan – Consolidation loan
Loan Type

Debt consolidation

Interest Rate

15 – 27.5% p/a

Loan Amount

up to R250,000

Repayment

18 months to 72 months
Benefits of African Bank Loan
Flexible repayment terms
Easy

loan process
Lower

monthly repayments
---
African Bank - Reliable, transparent loans
We are 100% open and honest with our clients throughout all our interactions, whether written or verbal.
We encourage different views, though respectfully implore our own where necessary. We accept responsibility for our actions at all times and disclose the results of our efforts and always deliver on our promises.
We offer innovation
With passion, we strive to be unique amongst others in how we do things and commit to converting ideas into reality. If you contribute to change in our business for the better, we recognize and reward you.
We are a collaborative bank
Working with others means bringing unique talents of everyone involved for the benefit of the team. Our collaborative work is with both internal and external companies, to help source the best solution. The customer is always at the centre of the decision-making, and we encourage transparent debates while respecting the final decisions. We commit to harmonize our practices and actions by contributing positively towards the common goal.
Empathy is crucial
Everyone is different, and at African Bank, we aim to genuinely attempt to put ourselves in other peoples' shoes. Understanding people is a top priority for us, and should we differ in opinion, we will respond to them in a way that is compassionate. We are dedicated to changing the way individuals live their lives when living in underprivileged communities in South Africa and we offer financial information and support to assist them.
We are profit conscious
We aim to keep our shareholders happy and do so by adding value to our customers. We are cost-effective and strive to maintain efficiencies that benefit our customers and business. We are all revenue generators, as well as a cost centre in the business.
No settlement quotation
We don't request settlement quotes, and you are able to consolidate up to five accounts from a vast range of credit providers and this includes short-term loans and credit card debts.
Your credit is insured
Have peace of mind that your credit is insured! Should anything unforeseen happen to you that would prevent you from making repayments, we've got you covered! Exclusions are for category B consumers, in which case you are only covered for death, where we will settle your credit card debt.
A break in instalments
Choose Your Break is a unique feature that African Bank offers our clients. Ultimately, what it does is enable you to take an actual break from paying your monthly instalment if the need arises, before continuing with your loan.
Our Terms
Our payment options range from 9-72 months, with an interest rate (APR) ranging from 15% to 27.75 %. Our insurance rate is from 5.04% to 5.4%.
How to apply
Applying for your debt consolidation loan is really quick and simple too. In just minutes, you will be well on your way to experiencing financial freedom! To ensure that your application is even quicker, make sure you have the following documents available: a valid South African ID, a current proof of address, a recent pay slip and 3 months' bank statements.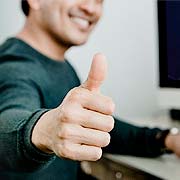 African Bank Loan is a trusted & reliable provider of debt consolidation
In our review, African Bank Loan adheres to the compliance criteria in accordance with the National Credit Act, where the granting the loan will not cause financial distress to the consumer.
African Bank Loan is a registered credit provider in South Africa: NCRCP5
Customer Reviews & Testimonials
No reviews for this business.
African Bank Loan Contact
Contact Number
E-Mail
Website
Physical Address
59 16th Road

Midrand

Gauteng

2191

South Africa
---
Postal Address
Private Bag x170, Midrand, 1685, South Africa
Opening Hours
Monday

08:00 – 17:30

Tuesday

08:00 – 17:30

Wednesday

08:00 – 17:30

Thursday

08:00 – 17:30

Friday

08:00 – 17:30

Saturday

– Closed

Sunday

– Closed