Debt consolidation up to R300,000
Low-interest starting from 10.25%
Repayment up to 72 months
In-page navigation
---
Author Nedbank. Screenshot of Nedbank website.


[Accessed May 13, 2018]
Nedbank - Let us help you become financially independent
Nedbank is a vision-led company, and are proud to be one of the country's four largest banks with Nedbank Limited as our principal banking subsidiary.
Our Vision - To be Africa's most admired bank!
This vision is constantly driven by maintaining delivery on our five areas of focus:
Delivering a world class client experience with our banking services;
Increasing our banking franchise speedier than market growth;
Being operationally exemplary in all facets of the business
Managing resources which lead to favourable economic results
Connecting our clients to the best financial services network in Africa.
Where shares are concerned, we have been listed on JSE Limited (the JSE) since 1969 as well as on the Namibian Stock Exchange since 2007. JSE has us listed as a Top 40 company as at 31 December 2016.
We have a wide variety of products and services
At Nedbank you won't only find a bouquet of wholesale and retail products and services, you'll also have access to insurance, personal loans, consolidation loans, vehicle loans, asset management and wealth management offerings.
Although Nedbank Group carries its larger footprint in South Africa, it's no stranger other parts of Africa, and are expanding into these parts rather nicely each year.
By following a partnership approach in West and Central Africa, we were able to conclude the acquisition of an approximate 20% shareholding in Ecobank Transnational Incorporated (ETI) in 2014.
Having done so, lead us to provide an unmatched one-bank experience to our clients across a banking network so large that it comprised more than 2 000 branches in 39 countries!
A professional well-balanced service
Our debt advisory team are experts when it comes down to providing sound advice to optimise any gearing structure that provides a professional and well-balanced service!
And it's all supported by highly technical and financial expertise.
Corporate debt advisory
With the experience our team has in their arsenal to develop integrated funding plans and tailor debt packages including debt consolidation loans, we ensure our clients' funding requirements are well met while also addressing any forecasted risks based on specific project needs. This service includes debt restructuring, limited-recourse finance, debt supported by credit agencies and debt capital markets funding solutions.
We work with the client to develop and pursue the best solution
We source attractive funding proposals
Debt origination
Our Debt Origination team is here to discover reliable opportunities for you! With us, you can go a long way to enhance your capital structure with Nedbank Corporate and Investment Banking's team. Applying is easy if you're an existing customer as we offer online loan applications and investment product requests.
Choose the team that knows the best!
Our Debt Capital Market (DCM) team is a conduit for distributing of capital within the economy. Also arranging the debt, we provide professional experience coupled with tested capabilities that cover all fixed-income-funding products. Those products range from bonds and promissory notes to personal loans and preference shares to name just a few!
DCM takes the clients' needs into consideration when they provide an innovative beginning to end solution that clearly portrays the level of their advisory skills. It's evident how well the client is understood during this process and how vividly the objectives align with the companies.
Nedbank – Consolidation loan
Loan Type

Debt consolidation

Interest Rate

10.25 – 29.34% p/a

Loan Amount

up to R300,000

Repayment

6 months to 72 months
Benefits of Nedbank
Consolidate up to

3 of your existing loans
Loans up to R300,000
---
Nedbank - we have the solutions to all debt problems
Nedbank offers expert solutions to all your debt problems
Problem: We're all human and we've all fallen into that trap where we thought everything was okay, and when we looked again, we were in overheads. So, you fell behind on a few bond payments and are now able to save the day because you won some money in the lotto (not likely). What do you do?
Solution: Call in and make a payment arrangement with us. You can pay it all in one go, or a month, all the while paying your current instalment. If that doesn't sound like the ideal option, you can always restructure your loan to extend the term! Your instalment will be reduced, but remember that you'll be paying more interest in the long run.
Problem: Debt happens and the struggle is real. You have wound up in an unfortunate position where you're missing payment after payment and you can't afford to make up for it. You'd like a reduction in the monthly repayment and unsure how to go about it?
Solution: Again, get us to extend the loan term by restructuring your loan and the same interest increase needs to be considered. If you're not interested in doing that, you can always put your house on the market and apply for a bond on a house that is smaller and easier on the wallet! You could even rent while it's for sale.
Problem: Over time you have come to accrue a lot of debt through credit purchases. You have a bond, credit cards, loans and who knows what else, but you have it! Now you find that you're struggling to keep up even though you don't take home a bad month's income. You need a break, and you need your creditors to give it to you somehow, but how to go about it is the question?
Solution: Debt counselling is the answer here. You need an experienced counsellor that can negotiate with all your creditors on your behalf and come to an agreement that will allow you to pay off your debt and still hold onto your assets. Bear in mind that if you're under a debt review, you won't be able to apply for any more credit until this process is over and your debt is settled. The other alternative is to negotiate with each creditor individually so see whether they will give you any time to get the money together to sort the debt out, but we don't' recommend this solution as it's not a sustainable one!
There are many scenarios when it comes to feeling the debt struggle in our daily lives, and it's important to know that there are professionals who will assist you with whatever it is you require from debt consolidation to short-term loans. We're a phone call away to assist with these problems and others. You name it, we'll solve it!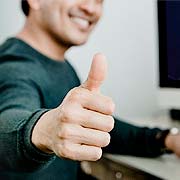 Nedbank is a trusted & reliable provider of debt consolidation
In our review, Nedbank adheres to the compliance criteria in accordance with the National Credit Act, where the granting the loan will not cause financial distress to the consumer.
Nedbank is a registered credit provider in South Africa: NCRCP16
Customer Reviews & Testimonials
No reviews for this business.
Nedbank Contact
Contact Number
E-Mail
Website
Physical Address
135 Rivonia Road, Sandown

Sandton

Gauteng

2196

South Africa
Nedbank Universal Branch Code
Opening Hours
Monday

08:30 – 16:00

Tuesday

09:00 – 16:00

Wednesday

09:00 – 16:00

Thursday

09:00 – 16:00

Friday

08:30 – 16:00

Saturday

08:30 – 12:00

Sunday

– Closed