Quick loans up to R500,000
Low-interest starting from 36%
Repayment up to 36 months
In-page navigation
---
Author Xcelsior. Screenshot of Xcelsior website.


[Accessed May 13, 2018]
Xcelsior - the loan provider of choice
Xcelsior cares about your finances. We are a privately-owned company and registered credit provider.
We host a team in our management department that comes with 15 years of expert experience in the loan sector of the financial industry in South Africa.
Thanks to the unique business model that Xcelsior operates through, we have become the provider of choice for fast loans, especially when it means compensating for the gap in the market where consumers are being neglected.
Our customers are our main focus
Due to the nature of our infrastructure, we are driven by customer focus. We aim to take the customer's needs, assess them and ensure that our products are based around the resolution of the problems that they face while meeting their financial requirements.
Our innate desire to expand on the personal loan sector will contribute to the success of this company where lending is concerned.
Use your assets to obtain a loan
As you may or may not know, we don't ask for any credibility from our clients when they register for a loan with us.
We do however require collateral, and the collateral you provide will directly impact the amount that you are allowed to borrow. We accept collateral in the form of vehicles, so it's easy for you to pre-determine your loan amount.
Affordability assessments? Nope, we don't put our clients through this exercise. Our approach is more of a compassionate one, whereby we understand that individuals are all struggling in one way or another since we all tend to live beyond our means.
We don't judge you on your poor credit record, even if you're blacklisted we will accept your application for a bad credit loan.
Loan amounts up to R500 000
We take loans seriously! If you need one, we've got one for you. Xcelsior offers short-term loans in the shortest time possible.
Don't believe me, simply apply – you can expect to see funds reflected in your account in 30 minutes.
Hassle-free loans
We don't require any motivation for the loan request with regards to your intentions for the money we lend you. We're a "No questions asked" kind of company and can assure you that if you're blacklisted, we won't turn you away.
Our personal loan offerings are from R5000 to R500 000. That means that you can and will sort out your financial problems in a flash with access to funds that meet that sliding scale.
Rewards
We have another benefit that we offer, almost an incentive/referral-based policy, whereby a family member or friend that is made aware of us by yourself, you'll receive 1% back on the approved amount.
If you're an existing client, then you can receive 10% back on the interest on your second loan that you take out with us.
The application process
This is fast, efficient and the best part – paperless! When you apply for a loan, you will receive the funds in your account within 45 minutes. We don't go back and forth, we don't request all kinds of tests and assessments, you basically tell us how much you need, we take your collateral into account and then we approve it.
This unique way in which we provide our quick loans to the citizens of South Africa is what makes us the best choice today for all your short-term credit. It's also important to note that we are a Registered Credit Provider, meaning we abide by all lending regulations.
Xcelsior – Quick loan
Loan Type

Quick loans

Interest Rate

36 – 60% p/a

Loan Amount

up to R500,000

Repayment

2 months to 36 months
Benefits of Xcelsior
Loans are paid out on the same day
Apply for a loan in

3 easy steps
Get cash in

30 minutes
Xcelsior gives you wings and helps you and your dreams get off the ground
In South Africa we are all privy to the shortcomings in the economy and the challenges that are faced daily by the individuals in this country.
Obtaining credit has become increasingly difficult due to stricter regulations and that isn't assisting those who are a part of the struggle. How does one climb out of the hole they dug themselves without some form of a lifeline? That's why we have been chosen as the beneficial option to clients who are being turned away by traditional funding institutions.
Our loans are secured
Xcelsior will provide quick cash loans to those that can put up security in the form of a motor vehicle. In fact, we even take sports vehicles on, such as jet skis!
The vehicle that you put up as collateral will be stored in a secure facility and shall be returned to the owner upon settlement of the loan. This is a far better idea than having to sell your asset in order to have access to money when you need it fast.
If you're struggling to repay us, we will assist with the sale of your asset in order to settle the loan. We have vehicle traders that we deal with and they will facilitate this sale.
In doing this, you aren't accruing any further debt in your life. Something other online lenders don't do, which we're proud to offer as a benefit through Xcelsior, is that any surplus on the sale, in the event of this scenario arising, will be paid to you.
Any client is welcome to apply for an instant loan, no matter the financial status of the client.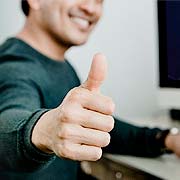 Xcelsior is a trusted & reliable provider of quick loans
In our review, Xcelsior adheres to the compliance criteria in accordance with the National Credit Act, where the granting the loan will not cause financial distress to the consumer.
Xcelsior is a registered credit provider in South Africa: NCRCP 4752
Customer Reviews & Testimonials
"
March 2018
They focus on customers and clients and ensure that satisfaction is reached.
Obakeng M
— Pretoria —
January 2019
It was a rewarding experience to get my loan from Xcelsior.
Jessica R
— Johannesburg —
November 2018
You get your money quick, just when you need it.
Talia G
— Durban —
Xcelsior Contact
Contact Number
E-Mail
Website
Physical Address
2, Villebois Office Park De Villebois, Moreletapark

Pretoria

Gauteng

0044

South Africa
Opening Hours
Monday

08:00 – 17:00

Tuesday

08:00 – 17:00

Wednesday

08:00 – 17:00

Thursday

08:00 – 17:00

Friday

08:00 – 17:00

Saturday

08:00 – 12:00

Sunday

– Closed