Short-term loans up to R5,000
Low-interest starting from 124%
Repayment up to 6 months
In-page navigation
---
Author Cobol Loans. Screenshot of Cobol Loans website.


[Accessed May 13, 2018]
Cobol Loans – Absolutely stress-free
Do you need a loan that guarantees to put money in your pocket quickly and easily? Well, look no further as Cobol has the solution for you. With our simple, stress-free loans and a 6 month fixed repayment term. It has never been this easy to apply for a loan.
We know how frustrating it can be when expenses crop up, or when there is more month left at the end of your money.
Get your loan approved today
For short-term loans of up to R3000 Cobol guarantees you an answer on the same day. No more sitting around for days and waiting to find out if you are approved as the approval process is done in minutes and once you are approved – you will be able to get your cash on the same day!
From 2006 to date we have helped thousands of South Africans with quick, convenient personal loans and our friendly consultants will be there to help you every step of the way.
Cobol is a registered Credit Provider (credit provider number NCRCP7055) in terms of the National Credit Act No. 34 of 2005.
To apply is as easy as 1, 2, 3
You simply type in your South African identification number and choose a password. Now you are one step closer to your simple, stress-free instant loan. If you prefer to call us, please feel free to give us a ring on 021 421 8811.
Loans up to R3000
We don't want you borrowing money beyond your means, or getting into debt. Fees and interest can quickly add up if not managed it correctly.
Our short-term loans are best used for unforeseen expenses such as car repairs or unforeseen medical bills. If you are already over-indebted, you can contact a debt counsellor to help you get back on your feet as well as help you manage and contain your debt, which will, in turn, increase your affordability.
When you need a little cash to see you through
Cobol offers loan amounts that range from as little as R1000 right up until R3000, perfect for when you need a little fast cash to see you through the rest of the month.
Once you have completed our easy online process and you have been approved, the cash will be in your bank account on the same day! This makes our service unique and is especially great in those emergency situations when you need cash in a hurry!
Rest assured that our website has top security
Apply for your loan online by simply giving us your South African Identification number and setting up your own unique password. Once this step has been completed you will be asked for your one time pin. Please enter your South African cell phone number, the onetime password/pin will then be sent to your cell phone to verify your cell phone number. Enter your unique onetime pin and the website will generate an online loan application form for you to fill out.
Cobol Loans – Short-term loan
Loan Type

Short-term loans

Interest Rate

124 – 212% p/a

Loan Amount

up to R5,000

Repayment

7 days to 6 months

Decision

Same day
Benefits of Cobol Loans
Same day loans
Fixed

repayment terms
Easy

online applications
Short-term loan calculator
Cobol Loans Online – Fast & convenient, when you need it
On approval of your loan application, you will have five (5) business days to accept our offer. Thereafter, you would need to reapply for a loan offer.
If you decide to accept our offer within the five (5) business days we will then send you a copy of the Credit Agreement, which will reflect everything that has been agreed upon. The loan amount will then be deposited directly into your account.
Loan repayment schedule
The repayment is just as quick and easy. The loan repayment amount will simply be deducted via debit order straight from your bank account, making missing a payment very unlikely and giving you peace of mind.
The interest rate is fixed for the duration of the agreement and is calculated on the daily closing balance and capitalized monthly. You will be charged a monthly service fee.
Simply provide us with the following details:
Full name
Last name
Cell phone and contact numbers
E-mail address
Physical address
City
Postal code
Banking details
Once you are sure you have read through the terms and conditions on our website, click the "I have read the terms and conditions and consent to a credit bureau enquiry and debt counsellor referral" button. Our friendly consultants will then contact you.
Affordability explained
To find out if you are able to borrow money and are financially able to pay it back timeously, we have to ask you some personal questions. They are specifically designed to establish if you are able to afford a short term loan with your current financial circumstances.
Cobol needs to establish that you are not under debt review, not in the process of applying for another loan and that you are mentally fit to enter into a loan agreement. Once you have answered our questions, your information will undergo a sophisticated credit assessment, these tools will determine whether you would be able to afford the loan or not.
How I keep track of my payments
To help make it easy for you to keep track on how much you have paid, and how much you still owe. Cobol has made it easy for you, by providing you with a mini statement every month and a full statement every three (3) months. Our statements are sent via email for your added convenience.
Do you accept early repayment
If you would like to settle your loan early, please e-mail us and we can give you a settlement amount.
If you send us an e-mail and ask us to, we can even have the full amount deducted from your bank account. How is that for a fast and simple solution to paying back the money?
What if I am unable to repay the money
If you are unable to repay your payday loan due to unforeseen circumstances we will help you through all the correct channels, including seeing a debt counsellor. We will then come up with a payment plan that you can afford.
Contacts us
We would love to keep in contact with you, for this reason we give you the option to allow us to contact you from time to time via email, SMS and telephone. Or you can always give us a call on 021 421 8811 or email [email protected]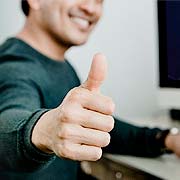 Cobol Loans is a trusted & reliable provider of short-term loans
In our review, Cobol Loans adheres to the compliance criteria in accordance with the National Credit Act, where the granting the loan will not cause financial distress to the consumer.
Cobol Loans is a registered credit provider in South Africa: NCRCP7055
Customer Reviews & Testimonials
"
October 2018
Not only is Cobol fast but secure. You need not worry about the security of your information and their website. Everything needs to be verified with the assistance of your cell phone and a specia...
Hlumela S
— Soweto —
May 2019
After I had to rush my pooch to the vet I was not sure if I would see it through the month. Thanks to Cobol I was able to pay off the vet bill with money to spare! Thank you for sparing me the fi...
Hailey V
— Roodepoort —
August 2019
If you are looking for a lender where you can be flexible with you terms and borrowing amounts then Cobol is the lender for you. When I got a loan with them I was able to determine the best loan ...
Gabriella K
— Randburg —
Cobol Loans Contact
Contact Number
E-Mail
Website
Physical Address
702 Boland Bank Building, 18 Lower Burg St, Cape Town City Centre

Cape Town

Western Cape

8001

South Africa
---
Postal Address
PO Box 2961, Cape Town, 8001, South Africa
Opening Hours
Monday

08:00 – 17:00

Tuesday

08:00 – 17:00

Wednesday

08:00 – 17:00

Thursday

08:00 – 17:00

Friday

08:00 – 17:00

Saturday

– Closed

Sunday

– Closed