Short-term loans up to R500,000
30-minute loans
Repayment up to 36 months
In-page navigation
---
Author Xcelsior. Screenshot of Xcelsior website.


[Accessed May 13, 2018]
Xcelcior Loans – South Africa's lender of choice
Xcelsior loans are an exclusive retained registered credit provider in South Africa. With a business that has been in operation for 15 years, Xcelsior has been a credit service provider of choice.
Seeing that Xcelsior is a credit service provider that goes above and beyond to ensure that their clients are well taken care of in terms of their short-term advances, it is not surprising that clients have relied on Xcelsior for a number of years.
High demand
With the core focus on ensuring that a great customer service is met, Xcelsior loans have remained in the core hearts of clients who have been in a financial strain.
Seeing that payday loans have gained so much popularity and clients are making Xcelsior loans a credit service provider of choice, expanding the organization is an idea that has been in the mind of Xcelsior management.
As a result of this, Xcelsior loans have the probability of being one of the leading credit service providers.
When you know how to take care of your clients, your customers will reward you by being loyal to the brand.
Doing things a little different
Although Xcelsior doesn't require credibility from their clients during their online loan applications phase, they do require a form of vehicle that will be used as security during the time of your loan.
Should you not be capable of repaying your loan on time, the vehicle will then serve as compensation in the event of the client failing to pay back the loan.
Use your assets as security and get a loan faster
Unlike most credit service providers that offer loans on the basis of passing their credit applications. Here at Xcelsior, we do things slightly differently.
Although the end goal is the client receiving the goal, the process is different. We take any form of the vehicle such as cars, SUVs, bakkies, trucks, motorbikes, caravans and motorized sports vehicles such as jet skis.
Vehicles as security
The amount of the instant cash loan will be determined in terms of the assets you put on offer. The reason we accept vehicles is that we know other clients might not credibly as far as the South African laws and regulations have deemed them. Therefore, we put our head on the block to help clients help themselves.
Blacklisted clients
Since we do not seek any credibility assessments from our clients, we welcome blacklisted clients to apply for the Xcelsior loan. A blacklisted client is just like any other law-abiding citizen and should be given the same amount of respect and considerate as would any other client be given. We do this by offering loans for bad credit to our customers.
Discount
When you have created a great working relationship with us, you are making it easier for us to consider your next short-term loan application. On the other hand, should you not fulfil your financial obligations, it might be difficult for us to show you mercy. The relationship between a client and credit service provider can only be made stronger if both parties are working together to achieve better and quicker results. That said, all the clients that are already present members of Xcelsior will obtain a 10% discount on interest on their following advance.
Xcelsior – Short-term loan
Loan Type

Short-term loans

Loan Amount

up to R500,000

Repayment

2 months to 36 months

Decision

30 minutes
Benefits of Xcelsior
Loans are paid out on the same day
Apply for a loan in

3 easy steps
Get cash in

30 minutes
Short-term loan calculator
Xcelcior loans - Get your short term loan today
The loan model has been designed in such a way that we try to ensure that nobody loses.
Should you not be able to repay the loan on time, the vehicle that was given to Excelsior loans as security will be used to pay your debt. The vehicles are sold to vehicle agents that will give us a price that is close enough to the amount of money that was indebted to you. This way, Xcelsior gets the money that was lent to the client and the client retains a good credit record because they technically "paid" their personal loan back.
Application
The client needs to come to our offices and arrange an appointment with one of our agents. Alternatively, the agent can apply online via a loan application should he not want to go the official route.
Assessment
An assessment will be done on the basis of the vehicles that you have come with. They have to be assessed in order for the agent to calculate the amount of loan you qualify for depending on the number of vehicles you have brought in and the quality of the vehicles. A client can get up to 50% of what the vehicles are worth.
Approval
Should you be in a position of qualifying for the bad credit loan, the amount that both parties have agreed on will be deposited into your bank account.
Storage vehicle
The client's vehicles are stored in a secured place that boasts a 24-hour security and gates surrounding the area. The vehicle is in safe hands and will not be used by the client repays the loans or until he fails to repay the loan leading to the vehicle being sold.
Repayment
However, the client may wish to repay the short-term loan entirely and this is solely up to him. There are two options that have been made available to suit the client's needs and financial expectations. There are monthly instalments and a once-off payment that is available as a means of repaying back the credit.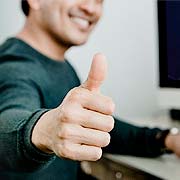 Xcelsior is a trusted & reliable provider of short-term loans
In our review, Xcelsior adheres to the compliance criteria in accordance with the National Credit Act, where the granting the loan will not cause financial distress to the consumer.
Xcelsior is a registered credit provider in South Africa: NCRCP4752
Customer Reviews & Testimonials
"
January 2019
With a poor credit record I thought I would never get the loan that I needed to finish refurbishing my kitchen. This was until I came across Xcelsior. At Xcelsior I was able to use my vehicle as ...
Danelle B
— Durban —
September 2018
Xcelsior takes care of their customers and ensures that their deals are the best in the game. This is now the second loan that I am taking out with them and I am receiving wonderful discounts as ...
Daniel D
— Sasolburg —
June 2018
Their employees are professional and efficient. I had a few questions that I needed straightened out before I would sign my contract and they were thoroughly answered. Thank your staff for the wo...
Tayla J
— Virginia —
Xcelsior Contact
Contact Number
E-Mail
Website
Physical Address
2, Villebois Office Park De Villebois

Pretoria

Gauteng

0044

South Africa
Opening Hours
Monday

08:00 – 17:00

Tuesday

08:00 – 17:00

Wednesday

08:00 – 17:00

Thursday

08:00 – 17:00

Friday

08:00 – 17:00

Saturday

08:00 – 12:00

Sunday

– Closed