Bidvest Bank Fleet Finance
Cost reduction
Optimum resale value
Reliable finance
In-page navigation
---
Author Bidvest Bank. Screenshot of Bidvest Bank website.


[Accessed May 13, 2018]
Change the way you look at finance with Bidvest Bank
Bidvest Bank is a leading subsidiary of The Bidvest Group Limited.
Our company strategies include diversifying a historical forex customer base to a business and personal banking service. Our company strives to change the way you look at finance solutions. We have many branches around South Africa and have strong ethical and business standards. Our clients rate us as the best when it comes to in-branch and online loan requirements.
The Bidvest Bank team
Our consultants are highly experienced and motivated to give you the best service and products available on the market. Our online loan application process is much faster with innovative technology. All the staff at Bidvest have exceptional qualities and this has made our company grow from strength to strength.
Our skills and strengths
We have exceptional customer service with the ability to turn requests on car loans with an exceptionally fast turnaround time. Our staff will always conduct themselves in a professional manner and with telephone etiquette. They have a clear understanding of the Bidvest systems and we strive to build a personal relationship with our customers.
Our customers remain our top priority
Bidvest Bank will give you the best products and services available in the market. We strive to keep our customers as our number one priority.
With Bidvest Bank, you will always receive the best quality service no matter where you are in South Africa or which branch you visit. The Bidvest team has years of experience and this has assisted our company to grow into the top spot for financial security.
Safe and secure online loans
Our online platform has been designed with innovative technology to make it safer for you to bank or apply for a loan online. Our online application is tailor-made, keeping your convenience and needs in mind. When you apply for vehicle financing, you will have an expert consultant leading you through the complete process.
Use our online loan calculator
On our website, you will find a handy loan calculator to help you determine the amount you can afford. You can determine your loan term, loan amount, and interest.
Bidvest Bank – Vehicle finance
Loan Type

Vehicle finance
Benefits of Bidvest Bank
Full

maintenance

leasing
Finance your fleet
Quick online appliciations
Vehicle finance calculator
Bidvest – We are trusted globally for finance solutions
We will provide you with vehicle finance you can trust.
We will assist you in getting vehicle finance with the most competitive interest rates. You can buy a new or used car and we will assist you throughout the process.
Car loan options with benefits
Bidvest Bank is in compliance with the National Credit Act, therefore when you apply for a loan with us it must be accompanied by your personal details, details of your income and expenses, and a few declarations. We have many benefits that will accompany your car finance options.
Value-added services
Each one of our customers will receive tax-effective solutions, roadside assistance, and comprehensive insurance from the insurance company of your choice.
Vehicle finance
Not only do we supply you with vehicle finance, but we also have vehicle lease agreement sales. You can discuss these options with one of our consultants online or alternatively you can visit any of our branches in and around South Africa.
Once you have been approved for finance, we will guide you through the next stage of the application process, which is finding you your ideal vehicle. We have many dealerships that work with Bidvest in order to get you the best deals.
Bidvest bank is a trustworthy, reliable market leader in South Africa and our team is highly qualified with years of experience. You will always be our top priority and we passionately strive to give you the best vehicle finance and personal loans with the lowest interest rates. We have one of the best banking services in South Africa, so if you want vehicle finance with additional benefits and peace of mind, then Bidvest bank is the option for you.
Term options and other services
We offer convenient terms of repayment of up to 72 months with a wide variety of vehicle finance to choose from, and we also offer refinancing and vehicle auction assistance. With Bidvest, you will get smart reliable assistance, and it's important to note that we offer business loans and personal banking as well as finance.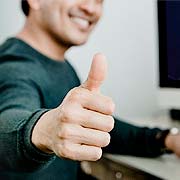 Bidvest Bank is a trusted & reliable provider of vehicle finance
In our review, Bidvest Bank adheres to the compliance criteria in accordance with the National Credit Act, where the granting the loan will not cause financial distress to the consumer.
Bidvest Bank is a registered credit provider in South Africa: NCRCP17
Customer Reviews & Testimonials
"
February 2019
I was so impressed with the amazing service that I received from your company, Bongi made me feel like I joined your Bidvest family when I applied for vehicle financing, she helped me through the...
Heinrich S
— East London —
January 2019
I wanted to buy a car but had no idea where to start or even how much I could afford on instalments each month. After talking to your consultant Peter I was ready to proceed he helped me with the...
Zikhona G
— Bisho —
March 2019
I needed more time to pay off my car loan because of an unforeseen circumstance and was very worried about how I was going to repay my loan. Your option of extended loan terms of up to 72 months ...
Ryan C
— Paarl —
Bidvest Bank Contact
Contact Number
E-Mail
Website
Physical Address
2, 1 Doncaster Rd, Claremont

Cape Town

Western Cape

7700

South Africa
---
Postal Address
P O Box 185, Johannesburg, 2000, South Africa
Opening Hours
Monday

09:00 – 17:00

Tuesday

09:00 – 17:00

Wednesday

09:00 – 17:00

Thursday

09:00 – 17:00

Friday

09:00 – 17:00

Saturday

09:00 – 17:00

Sunday

09:00 – 17:00