Getting your credit score back into the green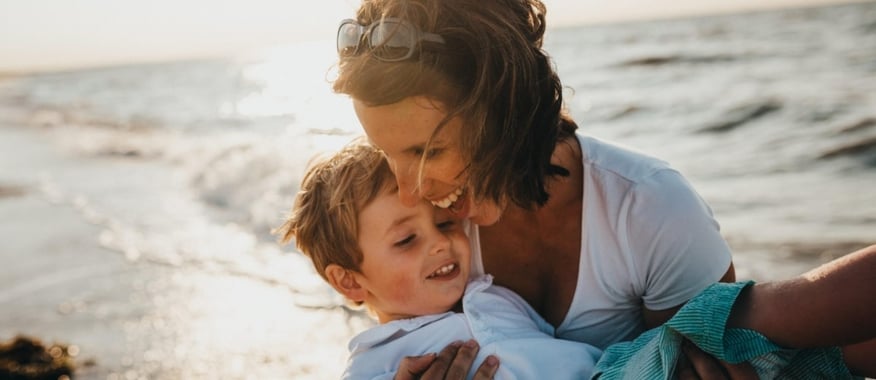 Life is full of surprises. Unfortunately, these surprises are not always the good kind.
Whether you've received an unexpected bill, become injured or have lost your job, it's normal to experience a financial hiccup at some point in your life.
These situations can result in a dip in your credit record pushing you into the bad credit zone. But this does not have to be permanent and the following tips will help you get your credit score back into the green.
Bad credit is nothing more than a financial hurdle but, there are ways to overcome it and get your finances back onto the right path. The important thing to remember is that this bad credit situation is only temporary. This article will explain what bad credit is and how to overcome it.
What is bad credit?
A bad credit record is nothing to be embarrassed about. Everyone experiences financial pressure at some point in their lives. It is important to deal with the situation correctly to ensure that you can get back onto your feet.
If you are going through a rough financial spot, it's not difficult to find yourself with a poor credit score. Missing a few credit repayments, or paying late, can impact your credit score negatively as your creditors will take debt collection action against you and then report this data to the credit bureaus.
Common causes for a bad credit score:
Missing payments on store accounts like Edgars and Woolies
Missing payments on loans and credit cards
Being handed over to a debt collection agency or attorneys for unpaid debt
Having too much credit
Making multiple loan applications within a short space of time
How does bad credit affect me?
Your credit history serves as a reviewable track record for financial institutions and lenders to consider before accepting or declining your loan application.
If you have a history of missed repayments, or frequently late payments, lenders will be less inclined to accept your loan applications because of the risk of you falling behind on their payments.
If you can obtain a loan it will be a lower borrowing amount at a higher interest rate to borrowers with a good credit record.
This is the lender's way of compensating themselves for the increased risk of borrowing to you. But this is not the end of the road for your credit record. There are ways to improve your credit score.
Ways bad credit will affect you:
Be unable to get competitive interest rates on loans and credit
May have your credit applications denied
May struggle to open accounts if an ITC is required
May be unable to secure rentals
Getting yourself back on track by improving your credit score
Even though you may feel as though you will never get your finances back on track, this is not the case. There are a variety of options available to repair your credit history and get your finances fit and healthy once again. As time passes some negative marks will lessen so sometimes all you need to do is wait it out.
You can also focus on adding positive marks to your credit history by getting a new credit account and ensuring that you keep up with payments.
This way you can show that you're no longer in the same financial pinch that you were in once before and are capable of managing your finances effectively.
Ways to improve your credit score in South Africa:
Obtain a copy of your credit report and check for errors and fraud, this is more common than you would think
Make all your credit payments on time
Avoid taking on new debt
Avoid making many loan applications at once
Do not repay all you loans at once in a lump sum payment
Do not cancel loan agreements and credit cards at once
Apply for a loan or credit card and ensure you make repayments on time
But what types of credit can you gain access to with a poor credit record?
Finance to help you get back into the green
There are a variety of lenders who specialise in providing credit to those who have a less-than-desirable credit record.
These lenders provide bad credit loans and these loans can help you to better manage your finances, save money and get yourself back into a good financial position.
Financial stress is nothing to joke about and these bad credit lenders understand the frustration and desperation that comes with the 'bad credit' label. For this reason, they ensure that you can fully afford the loan that they offer.
They're not here to catch you out or put you in a worse financial position than when you started so they will only lend to you if they know that you can afford it. A bad credit loan can range from a basic personal loan to debt consolidation loans.
How debt consolidation can help you
A debt consolidation loan is an excellent option for bad credit borrowers who have multiple debts such as store cards, credit cards, and even smaller loans.
With the help of a debt consolidation loan, the borrower can repay all of their current debts and only repay the single loan amount monthly.
Each debt comes with its own interest and monthly charges. By eliminating all of these debts, the borrower can save money on interest and fees as they will only have to pay a single repayment and have one monthly fee.
This additional money can even be used to repay the loan faster putting you on the highway to financial recovery.
Is it time to seek help with your debt?
It is important to keep in mind that you are not alone in this situation. Many others have also been in the same boat and have found their way to the horizon. If you feel that the situation is becoming overwhelming and that you cannot cope, it is best to involve a professional.
Debt counselors will help to assess the credit situation and help you to decide on the best course of action. Brokers are also good sources of advice that can help you decide which bad credit loan would be the most beneficial for your circumstances.
Getting your credit record back into shape will not be an easy task but with the help of budgeting and good financial management, you can be back on track in no time. Take it day by day; your financial future can be a bright one if you make the commitments you need and stick to them consistently.