Understanding different loan types & choosing the right one for you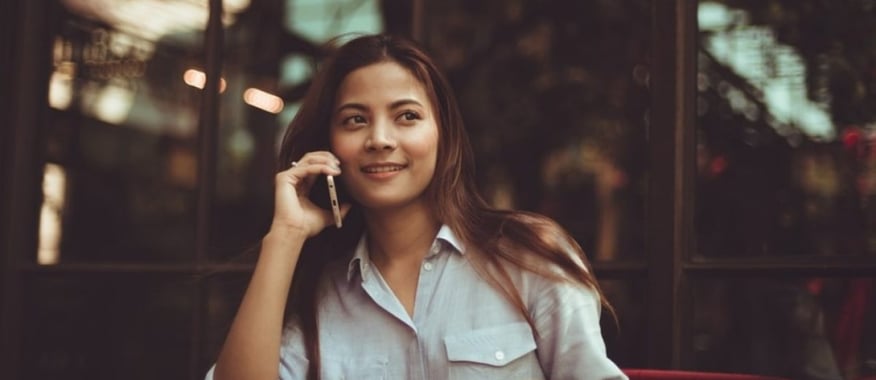 So many loans and so little time! When we type in the word "loan" on Google we are certain to get thousands of results in an instant.
Many of them offering all kinds of different loan types; everything from payday and personal loans to car and home loans. The list is near endless. We have access to so many options and since we have the convenience of applying online for each of these loan types, it has never been easier to get one.
Yet, how do we determine which loan type and option is the right one for us and our needs? Well, there are a few points to consider that may help you narrow down what you need and are looking for.
How to find the right loan for you;
Reason for taking the loan
This may seem silly and the first answer that comes to mind might very well be, "I need money". However, the reason or purpose for this need is important. i.e. do you need money to go to university, to buy a car, to pay an overdue bill?
How much do you need to borrow
It's important to determine exactly how much you need. If you do not know you cannot determine whether or not you can afford to borrow as much as you want or you may be tempted to borrow more than you require. Using a loan calculator is the best way to determine not only how much you should take out but how much you can afford.
Loan term offered
How much time do you require to pay off this loan amount, along with the added costs and interest rates? The longer the loan term the more interest you will pay overall. The shorter the loan term the higher the interest rate will be on your loan.
Loan costs & interest fees
No loan is ever free. What this means is that there are added costs and fees attached to any loan in the form of establishment or initiation fees as well as interest on the loan amount. These costs need to be kept in mind when you determine your loan affordability and repayment terms.
After one has looked at and considered these points or questions it becomes simpler to determine what kind of loan would be best for your situation and your pocket. As we discussed earlier, the reason for your loan can easily determine the type of loan you may need.
When considering interest rates on loans it is good practice to compare APRs (Annual percentage Rates) and not just the interest itself. APRs include additional fees and costs that you will incur and this will provide you with a more "honest" snapshot of the cost of the loans.
Types of loans in South Africa;
Vehicle loans
This is the type of loan you would obtain when you're looking to purchase your own transport. Car loans in South Africa can be used to purchase passenger cars, bakkies, motorcycles, boats and even caravans, there are almost no limits.
Most car loans can be used to buy either new or used cars and you can have up to 72 months to pay back the loan amount. All car loans are secured on the vehicle being purchased and you can get financed by a bank or alternative lender including in-house finance from a dealer.
A student loan
This is the type of loan is used to further your education either at a technical college, university or any other tertiary institution. These loans require a second party to stand as surety and the repayment terms are dependent on the finance provider and duration of study.
A home loan
This is the type of loan you would need to obtain if you're in the market to purchase a property. The interest rates are usually very affordable and loan terms range from 10 years up to 30 years.
A business loan
Refers to the type of loan you would incur when you are looking to start a new business, buy a business or expand on an existing business. At the end of the day, this is a loan related to business and entrepreneurial pursuits.
Although business loans are relatively self-explanatory in their purpose and function and are limited in what they can be used for, there are many other types of loans available as well that are not limited in what the funds may be used for - an example of this is a personal loan.
Personal loans
Personal loans do not restrict the consumer in terms of what the funds can be used for. Additionally, personal loans can be for small or large amounts and can be repaid within a few months or a few years - it is entirely up to you.
Bridging loans in South Africa
Bridging loans are a very specific type of finance and comes in three major forms.
Types of bridging loans:
Property bridging loans
Pension bridging loans
Bridging loans offer borrowers a set sum of money based on proof that they are expecting some form of payout in the near future. They are therefore secured in their own right and can only be obtained from a selection of lenders that offer this type of finance.
Payday loans and short term loans
Payday loans offer a small sum of cash that will need to be repaid when your salary comes in. Short-term loans are similar but can have longer loan terms and larger loan amounts. These loans carry higher interest rates due to their shorter loan terms.
Now that you have a better understanding of the loan types and options available to you, it's easier for you to determine what kind of loan you need for your endeavours.
Remember, just as there are many different loan types available, there are just as many financial providers who offer these loan options. Finally, since loan rates differ, be sure to use a loan comparison site to help you find the best deal.