Funding for cars over twenty years old in South Africa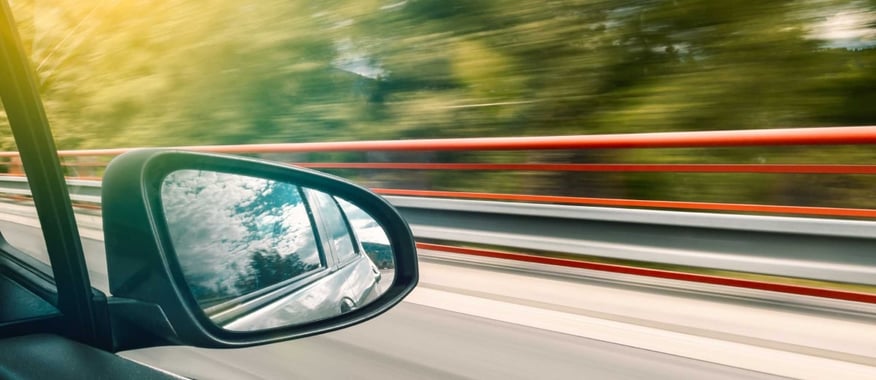 With most lending companies, banks included, you will find it very hard to apply for a car loan for a vehicle over twenty years old. This article will guide you through finding the right finance for your older vehicle.
You may in such a case apply for dealership finance. If you buy a new car, the value of the car will depreciate greatly over the loan term and, you will not be able to sell your car for the same amount that you bought it.
Yes, you get your classic cars and they are different because the older they get the higher their value but that's a certain market that often has its own finance rules and options. There are other ways of getting a loan for your car and we are going to explore those here.
Financing options for older cars in SA
There are essentially three ways to finance an older vehicle in South Africa. This is with the use of your home loan, with a car loan and using a personal or short-term loan.
While home loans and car loans are secured personal and short-term loans can be either secured or unsecured.
Using your home loan to finance the purchase of an older car
If you're a homeowner and have a home loan you can refinance it to access cash to buy your older vehicle. Home loans have lower interest rates and can ensure you do not have to deal with uncomfortably high car loan repayments.
It is worth noting though that this option may cause you to pay a lot more for your car overall since you will be paying it off over a much longer term. This is also a good option for those that do not want to take on any new loans.
Car loans designed for older vehicles
In South Africa there is a wide range of vehicle finance options available. From banks to alternative lenders and dealers, even with a car that's older than 20 years, you can find a car loan.
Car loan terms range from 36,48 or 60 months and you can put down a deposit to reduce both your payments and overall cost of the loan.
The current maximum APR (Annual Percentage Rate) in South Africa is 27% and the Repo rate is 21%.
Vehicle finance calculator
Short-term loans
If the bank does not want to give you a car loan for your older vehicle you could apply for a short–term loan for the same value. Alternatively, you could also apply for a personal loan.
If a bank will not offer you a car loan due to the vehicle being older than twenty years, then you can try and apply for a loan with an alternative lender.
If you can afford to make repayments for the first six to twelve months of the year, then a short-term loan would suit you the best. The good news is that there are loans available that make it easier for you to get a car that cannot be financed through traditional lenders.
It is important to remember that short-term loan carry higher interest than car loans which are designed for financing a vehicle. This may force you to have to pay a lot more than you expected overall.
In addition, you cannot put down a deposit on a short-term loan but may be able to apply for the lower amount and pay the deposit to the dealership.
Using a personal loan to buy a car
Did you know that you could use a personal loan to purchase of a vehicle? No? Well, you can apply for a personal loan for the value of the car that you would like to buy.
As long as you make all your payments and answer all of your questions correctly you will have a very high chance of your loan being approved. If you intended to pay your loan back over a longer period than twelve months then a personal loan is for you.
You might think the interest rate is slightly high but, it simply depends on your loan term and your personal credit rating. With a personal loan, you can get up to seventy-two months to repay the loan.
Seventy-two months is equal to six years! This is even longer than the typical 5 year car loan. The best part about the personal loan is that you can pay your loan amount back earlier if you are able to do so and save!
Important tips when looking for car finance:
Compare APRs rather than interest rate offers only
Remember that the longer the loan term the more you will pay overall
A deposit will lower your monthly repayments and the overall cost of your loan
Don't be afraid to try and negotiate with lenders to offer you a lower interest rate
In addition to the repayments on your loan you should budget for insurance, maintenance and running costs like fuel and oil
Watch out for loans that incorporate a balloon payment
Ensure you understand all the terms and conditions as well as the implications of non-payment
Remember that non-payment on secured loan will result in your vehicle or property being repossessed
Tips for funding cars over twenty years old
There are a few companies that will offer a car loan for a car over twenty years old. Use a loan comparison site to help you find these lenders.
If you do not find a suitable car loan designed for older cars, you may have to opt for a short-term or personal loan. Try to make use of dealer finance or specialist finance if your dream car is considered vintage.
No, you don't have to give up on your dream car no matter the age
We have been speaking about a car that is twenty years old, but the best part is if you would like to buy the car of your dreams and it is older, all you have to do is use the same ideas above to get your loan. There will always be a way for you to get the loan that you want, all you have to do is apply for a loan online today.