Rewards and benefits
No annual fees
Low rate cards
In-page navigation
---
Author Virgin Money. Screenshot of Virgin Money website.


[Accessed May 13, 2018]
Virgin Money – we make your money work for you
Since 2006 Virgin Money South Africa has been providing South Africans with online financial solutions through exceptional service.
Our values ensure that we constantly provide our clients with a customer experience that is magical and like no other.
Financial services to achieve your goals
We aim to make your money work for you, by offering you financial services and credit cards that help you achieve your goals. Our product solutions are not only affordable but easy to understand.
What you need to know about the Virgin Money Credit Card
With no monthly and annual service fees, no swiping charges and free basic travel insurance you'll be the winner in every instance.
Custom designed credit cards
We let you choose the card design that suits your personality. But the fun doesn't stop there, you can link up to 3 additional credit cards each with their own custom design (for those loved ones).
In the mood for a road trip but don't have access to fast cash?! We offer an optional Car CardTM ensuring you are always able to fuel up and go places.
As if the above features and benefits weren't enough, we'll give you these two:
Personalised limit
2.25% Interest
Interest-free up to 55 days
Free Delivery
Free Lost Card Insurance
Top-up Cover
3D Secure Protection
Virgin Money Rewards
Virgin Money – Credit card
Benefits of Virgin Money
Get a range of benefits
Competitive

interest rates
No

annual credit card

fees
---
Virgin Money – Convenient banking
How do you apply for a Virgin Money Credit Card?
Applying for a Virgin Money Credit Card is extremely easy, you just need to meet the following criteria
18 years and older
Earn R5 000 or more per month
Have a South African bar-coded ID book or ID card
Have a cheque or savings account at a South African bank
To apply for a Virgin Money Credit Card simply visit our website and complete our online loan application.
Our fees
We pride ourselves in giving you great deals and therefore work on a flat fee structure on our credit cards. Allowing you to benefit from the following fees:
Free Secondary cards
Once-off initiation fee: R166.45
ATM enquiries and mini statements: R7.57
Local ATM withdrawals: R24.21
ATM cash deposits: R35.31
ABSA cheque and cash deposits: R60.53
ABSA cash withdrawals: R61.54
Lost card fee R166.45
Card replacement fee R166.45
NotifyMe: R0.55
Currency conversion fee: 2.75% (of the Rand value of the transaction) applies to all transactions outside of South Africa.
Point-of-sale cashback: R4.54
Other fees
ATM or branch fund transfers (at any Absa branch): R7.57
Banking cheque fee: 2,02 %
Invalid disputes fee - domestic transactions: R50.44
Invalid dispute fee - international transactions: R121.05
Unpaid debit order or cheque fee: Free
Car Card™ (Garage card) transaction fee: R5.55
Duplicate statement fee: R5.04 per request; R1.01 per page (maximum R50.44)
Same-day card delivery: R458.99
Overseas ATM/counter cash withdrawal: R25.22
ATM account payment (Absa only): Free
Above fees effective 1 April 2018.
Interest rates
Paying your full outstanding balance by the statement due date means you'll never spend a cent on interest! The interest rate at the time will apply after the statement date though.
But, if you're one of those people who like having a positive balance on your account, then you'll love this! You can earn up to 2.25% interest per annum from deposit date. Sounds too good to be true, but it's not!
Our interest-free period does however not apply to Car Card™ transactions, balance transfers, cash withdrawals or casino transactions.
However, by us charging a variable rate linked to the repo rate, you still benefit when the interest rates are low.
Insurance
No matter the situation, we've got you covered! Our insurance products include:
Virgin Money Rewards
By being a Virgin Money Credit Card holder, you automatically get access to Virgin Money Rewards. Some of the rewards include:
*10% discount when purchasing Virgin Atlantic (SA) tickets using your Virgin Money credit card (travel from South Africa to London or on 1 of the 12 USA route).
*10% discount on selected treatments at any Camelot spa in South Africa when paying with your Virgin Money credit card.*Receive 10% discount on your stay at Ulusaba Private Game Reserve when you pay with your Virgin Money credit card.
Spot app
Taking the hassle out of everyday tasks is one of our goals. So, we've made an instant cash transfer easier than ever with our Spot app. Download it today from your app store.
Free credit score checks
Our free credit score facility allows you to take back control of your finances. Follow this link to check yours today https://creditscore.virginmoney.co.za/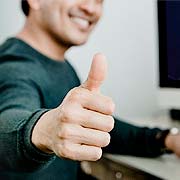 Virgin Money is a trusted & reliable provider of credit cards
In our review, Virgin Money adheres to the compliance criteria in accordance with the National Credit Act, where the granting the loan will not cause financial distress to the consumer.
Virgin Money is a registered credit provider in South Africa: FSP31730
Customer Reviews & Testimonials
"
November 2018
Virgin has always been a leading name in finance which is why I started my search for a credit card on their doorstep. Their credit cards promise no monthly fees or annual service fees as well as...
Daniel M
— Kuruman —
February 2019
Virgin Money's custom card design option is really cute and makes finance fun for the whole family. I was able to get a custom card made for my hubby and myself. It feels good to be able to have ...
Barbara S
— Bellville —
March 2019
Virgin's credit cards offer up to 55 days of interest-free credit. This is wonderful because it gives me a time frame to plan my repayments and budget in order to maximize my savings on interest.
Daniel B
— Stellenbosch —
Virgin Money Contact
Contact Number
E-Mail
Website
Opening Hours
Monday

08:30 – 17:30

Tuesday

08:30 – 17:30

Wednesday

08:30 – 17:30

Thursday

08:30 – 17:30

Friday

09:00 – 17:30

Saturday

09:30 – 13:00

Sunday

– Closed