Choose your card
Compare rates and fees
Low interest cards
In-page navigation
---
Author WesBank. Screenshot of WesBank website.


[Accessed May 13, 2018]
Wesbank - We give you financial freedom
We are proudly a division of First Rand Bank Limited.
What sets us apart from other banks is that we take the time to find out what financial solutions you need be it personal loans or overdraft facilities. We want to know what your financial goals are for the next 5 or 10 years and we will help you achieve your goals.
Long-term relationships with our clients
We build long-term relationships with our clients whether your financial goals are short-term or long-term we want to give you the best online credit solutions in order to help you reach these goals. Visit us in a Wesbank branch and speak to one of our friendly, professional consultants about your financial needs.
We have everyday products
We have a range of financial solutions and credit cards that will make your everyday living better.
Our products are competitive in the financial market and we are always looking for ways to make our products more innovative, simple and convenient. Our products are tailor-made to fit in with your needs easily.
Asset finance
For over 40 years, Wesbank, has been the leader in fleet management and asset or business finance.
We have built the reputation of offering low-risk solutions and we guarantee high returns. Our exceptional attention to detail is another major advantage of joining Wesbank.
You have the freedom to choose
We are part of the First Rand group which is one of the most progressive companies in South Africa.
With your cash power personal loan you have a fully flexible loan and you can borrow up to the amount of R150, 000. This amount can be used for anything from helping you out of financial trouble do home repairs or even go on holiday.
Our portfolio
We have a large portfolio and it covers important industries including:
Company and commercial vehicles
Office and plant equipment
Franchise finance
Agriculture
Aviation
A wide variety of personal loans
Personal loans
We give you the freedom of choosing your loan amount and repayment terms. Our instant loans carry maximum flexibility and convenience, and what's more, we have competitive interest rates.
Credit cards
Your credit card will be designed to meet your needs. The application is simple and fast. Once you have completed the application you can expect a quick response. Alongside Direct Axis we offer the best short-term products in the country.
Benefits of WesBank
Quality financial assistance
A

simple and secure

online loan application
Car

insurance
---
Wesbank – Creating financial solution to create a better lifestyle for you
We offer a large range of products and services including; insurance savings, short-term loans and everyday transaction accounts.
Our products and services are easily accessible and you can reach your financial goals sooner than you thought.
Build a good credit history
You can use our credit cards to build up a good credit history. With a good credit history you get access to bigger loan amounts and with a good credit score, you can prepare yourself to buy a home. Our credit cards can be used for anything like shopping sprees or medical emergencies and the best of all is that you will earn rewards points every time you swipe your credit card.
Apply for your credit card online
We have become modern and innovative an, therefore, we also strive to offer you maximum convenience. You can use our online platform to apply for personal loans and credit cards.
You can apply at any time, day or night and a consultant will contact you with the outcome of your online loan application. Our staff will answer any questions you may have and make sure that your financial needs are met.
Benefits of our credit cards
eBucks rewards
55 days interest-free period when you open an account
R75, 000 overdraft
3day processing time
You can apply in-store or online
Free lost card protection
Free comprehensive travel insurance
Free email statements
If you add a Pedro card you can receive free roadside assistance.
For banking solutions that create a better living, get an account with Wesbank. Our comprehensive financial products and services is tailor-made to your needs. With a whole lot of benefits, there is no reason for you not to use us at Wesbank as your primary credit provider.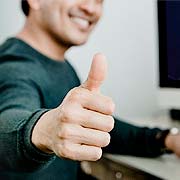 WesBank is a trusted & reliable provider of credit cards
In our review, WesBank adheres to the compliance criteria in accordance with the National Credit Act, where the granting the loan will not cause financial distress to the consumer.
WesBank is a registered credit provider in South Africa: NCRCP20
Customer Reviews & Testimonials
"
January 2019
When you apply for any form of finance at Wesbank one of the questions they as you is about your financial plans for the future. I love that they are dedicated to a long-term customer relationshi...
Roger S
— Paarl —
February 2019
The credit card options offered by Wesbank are affordable, fair and competitive. The credit card that I was provided has made my everyday living so much better and helps out when I stumble upon a...
Benny B
— Simon's Town —
May 2019
Thanks to Wesbank I was able to get the credit card I needed that fits my preferences and financial situation. They are awesome enough to tailor-make a credit card deal for each individual in ord...
Jennifer B
— Swellendam —
WesBank Contact
Contact Number
E-Mail
Website
Physical Address
Portside, 21st Floor, FNB Building, Buitengracht Street & Hans Strijdom Avenue

Cape Town City Center

Cape Town

8001

South Africa
Opening Hours
Monday

07:00 – 16:30

Tuesday

07:00 – 16:30

Wednesday

07:00 – 16:30

Thursday

07:00 – 16:30

Friday

07:00 – 16:30

Saturday

08:00 – 12:00

Sunday

– Closed