Shop online
Earn Wrewards
Flexible repayment terms
In-page navigation
---
Author Woolworths. Screenshot of Woolworths website.


[Accessed May 13, 2018]
Woolworths - Quality financing products
We opened our first store in 1931 in Cape Town. Since then we have been providing the best quality food, essentials and clothing to South Africa at affordable prices.
We have become successful due to the quality of our products. We strive to serve South Africans and develop a personalised relationship with you, we consider you as an individual and we will give you credit card products that suit your individual needs.
A passion for people
We only employ the highest quality staff who are passionate about everyday operations and quality. We believe that when you hire the right people we will keep up our standard and have customers leaving us with big smiles.
400 stores throughout South Africa
We have opened 400 stores around South Africa. Alongside our quality food and clothing products we also have competitive financial products like quick loans. We can offer you the following:
Our financial products have attractive rates and beneficial terms an conditions. Your shopping experience will improve even more with our credit cards.
Quality-driven products and services
We serve the middle to upper-income market with quality food, clothing and financial products.
Alongside our retail stores, we also have a financial division that supply South Africans with short-term loans, Woolworths credit cards and insurance.
Woolworths credit cards
We offer 3 unique credit cards:
Silver credit card with 1% rewards
Gold credit card with 2%rewards
Black credit card with 3% rewards
With the black Woolworths card, you get a free Taste magazine every month, 2 free coffee's or tea's every month and free delivery for your online shopping. This card can be used internationally.
Personal finance solutions
The Woolworths financial services give you personal online finance solutions. You can make a purchase, manage your budget and save money.
Our in-store card is known for its flexibility and is a very convenient way to shop.
We also specialise in revolving personal loans witch comes with the same quality-driven personal attention as with our other products.
Benefits of Woolworths
Earn quarterly vouchers
Get

Wrewards

for using your credit card
---
Woolworths – tell us your financial problems and we will find a solution
It is beneficial to have a credit card when unexpected expenses arise.
At the same time, choosing your card can be difficult due to the variety of products that you can find in South Africa.
Choosing the right credit card
Use the Woolworth credit card review to help you compare and decide on the right credit card option for you. In order to apply for the black Woolworths credit card you must earn a minimum of R41, 500 per month. When you apply for a credit card you must present us with the following:
A copy of your SA ID
3 month's bank statements
Payslips
Proof of residence
Credit card and instant loan applications can be conveniently made online.
Additional benefits
When you open an account with us you can get up to 8 addition cards and you will gain instant access to travel insurance, a budget facility and the option to repay your card up to 60 months.
We also have legal and medical assistance, Visa facilities and purchase protection. With the gold and platinum Woolworths credit cards, you will get up to 3% back on your purchases from other retailers in the form of Wvouchers.
Apply for a loan anytime
Using our online platform you can apply for a loan or credit cards at any time. A professional and helpful consultant will be in contact with you shortly after your application to discuss your loan options.
Our financial service division offers a wide variety of credit products which are all quality driven. Our personal cash loans are quick and will give you peace of mind knowing that we will only present you with the highest quality and affordable options.
We have come a long way since we have opened our first store. Over the years we have open 400 branches and we are still the trusted brand that South African know and love.
If you love the quality of our food and our other products you can be sure to get the same quality-driven financial products. Make the best choice when you are looking for a credit card, get your Woolworths credit card today and start enjoying the benefits that come with being a client at Woolworths.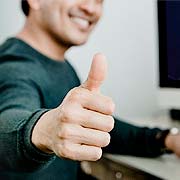 Woolworths is a trusted & reliable provider of credit cards
In our review, Woolworths adheres to the compliance criteria in accordance with the National Credit Act, where the granting the loan will not cause financial distress to the consumer.
Woolworths is a registered credit provider in South Africa: NCRCP49
Customer Reviews & Testimonials
"
October 2018
I love their clothes, I love their food and now I love their finance! I can now do all the shopping and grab the goodies I need with the Woolies credit card.
Dominique H
— Oudshoorn —
January 2019
I always love going to Woolies because of their fantastic deals and service. I did not expect any different for their financial products. The employee who assisted me was well-spoken, professiona...
Julia A
— Worcester —
February 2019
The Woolies credit card offers so much more than credit. Their credit card offers a reward percentage as well as a monthly free magazine and two free coffees or teas. Shopping is now even more pl...
Duncan S
— Swellendam —
Woolworths Contact
Contact Number
E-Mail
Website
Physical Address
Adderley St & Strand Street, Cape Town City Centre

Cape Town

Western Cape

8001

South Africa
Opening Hours
Monday

07:00 – 18:00

Tuesday

07:00 – 18:00

Wednesday

07:00 – 18:00

Thursday

07:00 – 18:00

Friday

07:00 – 18:00

Saturday

09:00 – 17:00

Sunday

– Closed