Compare home loans
Low-interest starting from 9.5%
Repayment up to 30 years
In-page navigation
---
Author Hippo. Screenshot of Hippo website.


[Accessed May 13, 2018]
Hippo - Fast loan and insurance comparing website
Hippo.co.za was founded in 2007 as a free comparison service website that helps you compare quotes from insurance companies and personal financial products. Our website allows you to click and compare a wide range of proudly South African products from a wide range of service providers.
Before Hippo, the client would need to phone around to different companies trying their best to get quoted on everything from life insurance to home loans. This cost not only time but also money and was a very frustrating process. Hippo.co.za saw a gap in the market and decided to provide a service to take the frustration out of getting a quote and making sure the client gets the best deal so they have a choice to compare the different option available side by side.
What we do
Hippo.co.za helps you compare a wide range of South African service providers in minutes via our instant real-time search results. Our comparing service includes comparisons on Motor insurance, Home insurance, Business insurance, health, life insurance, personal loans and more. We take the hassle out of getting quotes and comparing services. If you are interested in specific product or service we will even put you in touch directly so that you can continue the transaction.
Our research over the last few years has proved that we have saved South African citizens hundreds of rands per month on various products and services. We have helped thousands of happy clients and our service continues to develop and grow.
How it works
We make use of cutting-edge technology to provide you with the quotes you need when you need them most. You click and compare the quotes side by side. Our quotes are competitive and pulled directly from our service providers.
Our service is 100% free
The best part about hippo.co.za is that it's 100% free for our clients to make use of. We make our money by charging our partners such as large South African banks and insurance providers a small fee when a client decides to find out more about the specific partner that we suggested in our comparison quotes.
Insurance and loans all on one website
Using hippo.co.za couldn't be more simple. Simply visit our product page and choose the option that you need.
Our product range covers the following:
Car insurance
Home insurance
Household insurance
Loan finding service
Mortgage finding service
Once you have made your selection you will be asked to complete the quick quote form. The quote will appear and all you have to do is to compare and find the product that best suits your individual needs. We order the quotes according to price to make it completely fair to our providers and to make it easy for you to compare prices. Once you have found what you are looking for, simply click the "I'm interested" button. We will then put you directly in touch with the specific service provider and help you through the rest of the process.
We are part of the Telesure group
Hippo.co.za is part of the Telesure group but we are a completely separate business. We pride ourselves on being completely unbiased and arrange all products and services by price so that no provider is favored in any way.
We partner with the most trusted brands
We only partner with the most trusted brands that guarantee customer satisfaction. We are anle to find you the best deal when it comes to a wide range of personal financial services like short-term loans and credit cards, insurance, banking and other products. Some of our partners include:
Prosper
Altech netstar
Different life
Standard Bank
Spectramed
Simply
1st for women
Mobilife
Tracker
Union life
Dialdirect
Key health medical scheme
Virseker
Chubb
Get bucks and many more.
Hippo – Home loan
Loan Type

Home loans

Interest Rate

9.5 – 12.5% p/a

Repayment

5 years to 30 years
Benefits of Hippo
Expert home loan consultants
The

bond approval

rate is higher
A

free loan comparison

service
---
Hippo - Compare loans and save
You have found the home that you have always fanaticised about and now you need a little bit of assistance in order to purchase it in the form of a home loan.
Visit hippo.co.za and we will get you quotes from a range of online loan providers that you can easily click between and compare.
In order to get you the quote you need, we will need some of your personal information such as:
Your full name and surname
Your ID number
Proof of income – last 3 bank statements
Proof of address – not older than 3 months
The financial institution will then run a credit check to make sure that you will be able to afford a home loan and the repayment terms. They will check for any financial irregularities, poor payment history or debt review.
What is the loan to value amount?
The loan to value amount refers to the calculated percentage of your home loan deposit amount against the property value. The more you put down as a deposit the less interest you will pay over the duration of the loan period.
What home loan best suit my needs?
Choosing the correct home loan to suit your needs depends on your affordability and what you are looking for. It is always advisable to use a reputable lender and to read the terms and conditions very carefully. Sometimes a deal may look good on paper, but once you scrutinize it, you might find out that it isn't as great as you originally believed.
Make sure that the online loan application you send in filled in correctly and that if you have had financial difficulty in the past, you disclose it up front. Otherwise, your application might be declined.
Should I approach my bank for a home loan?
Most people think that approaching your bank is most likely option to have your home loan approved. However, banks are there to make money and have high targets that they need to meet. Although you might have a good relationship with your banker, home loans through banks usually cost more and don't offer very much flexibility.
Should I approach a bond originator?
Bond originators in South Africa are there to help process your bond on behalf of you the buyer, by using a bond originator your application will be processed quickly. They will also be able to let you know of any issues that you might have on your application and sort them out before your application is declined.
The bond originator is usually paid by the bank once your application has been successfully approved. This will guarantee that you receive great customer service and that your application will be processed very quickly.
Contact us
To contact us, simply log onto www.hippo.co.za and fill in our contact us form. Then one of our friendly consultants will contact you back.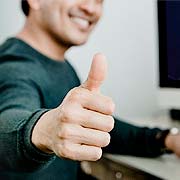 Hippo is a trusted & reliable provider of home loans
In our review, Hippo adheres to the compliance criteria in accordance with the National Credit Act, where the granting the loan will not cause financial distress to the consumer.
Hippo is a registered credit provider in South Africa: FSP16357
Customer Reviews & Testimonials
"
August 2018
With the assistance of Hippo I was able to get the loan that I needed to finance my dream home. It can be difficult scouring the market for the perfect deal but Hippo employees are professionals ...
Gregory M
— Cape Town —
November 2018
The great thing about Hippo is not only that they do all the work for you but rather that they do all the work for free! I do not know what I would do without our friendly neighbourhood Hippo!
Janine M
— Oudshoorn —
May 2019
When I was looking for the perfect lender for my home loan I discovered Hippo to assist me. When they found me a lender they queried about potential home insurance providers and I now have a deal...
Michael D
— Boksburg —
Hippo Contact
Contact Number
E-Mail
Website
Physical Address
Auto & General Park, 1 Telesure Lane, Rivergle

Midrand

Gauteng

2191

South Africa
Opening Hours
Monday

08:00 – 19:00

Tuesday

08:00 – 19:00

Wednesday

08:00 – 19:00

Thursday

08:00 – 19:00

Friday

08:00 – 17:00

Saturday

08:00 – 13:00

Sunday

– Closed