Cash back bonus
Low-interest starting from 7.25%
Repayment up to 25 years
In-page navigation
---
Author Nedbank Home Loan. Screenshot of Nedbank Home Loan website.


[Accessed May 13, 2018]
Nedbank - Easy reliable home loans
Nedbank is one of South Africa's four largest financial institutions we are ranked as part of the JSE top 40 bank and have a market value of over R93 billion as of the 31st of December 2016.
We offer our clients a variety of retail and banking services as well as insurance advice, asset management and wealth management options. We offer everything from everyday banking accounts to home loans and credit cards.
Our strategic focus areas
To become and remain one of the best banking institutions our key strategic focus areas are:
We strive to deliver the best customer experience possible
We strive to grow our banking franchise
We strive to excel in everything we do
We strive to use our scarce resources to optimize economic outcomes
We strive to become the best financial institution in the whole of Africa
Our history
Our history can be traced back to the founding of the Cape of Good Hope Bank back in 1831 but the Nedbank as you know it was founded in 2003. We pride ourselves in holding the title as one of South Africa's most reformed banks. Our BBBEE transaction has helped us bring value to more than 500 000 beneficiaries. We strive to use technology to your advantage and keep up to date with the latest innovations bringing you new online lending products and services as we continue to grow.
Kickstart your dream of owning a home
Nedbank offers both personal and business services in the form of banking, personal loans, rewards and affinities.
They offer variable insurance products, financial planning solutions, Forex advice and exchange.
We also offer our clients free tools and calculators available on our website as well as investment opportunities.
Home loans
Nedbank would like to assist you with your dream of owning your own home by helping you get a property loan to purchase the property of your dreams.
To make this dream even more possible, we have decided to waive the initiation fee of R6 037 if you earn a gross salary of R23 000 per month or if you join income when applying with your partner does not exceed R760 000.
This is a huge saving and may kick-start your dream of being able to afford financially.
Get 1% cash back
If you use our easy online service to apply for your home loan via a quick and easy online loan application and you have a Nedbank account with us, we will give you up to 1% cash back to use as you please.
Remember that the 1% cash back will not exceed R15 000 and your salary must be paid into your personal Nedbank account.
Nedbank Home Loan – Home loan
Loan Type

Home loans

Interest Rate

from 7.25%

Repayment

5 years to 25 years
Benefits of Nedbank Home Loan
Various home loan options to choose from
Use the

online calculator

to make informed decisions
Payment relief

options
---
Nedbank - value added services
This unique service allows you to access any surplus funds that are available in your account when you pay a lump sum into the home loan account or pay more than the minimum instalment.
To have the access you need for the extra money available in your home loan all you need to do is simply link your home loan to your self-service banking profile.
What are the benefits of Nedrevolve?
Your Nedrevole option has a host of different benefits, these include:
You will be able to pay off your home loan using any of our Nedbank channels such as the Nedbank Money app or conveniently on your cell phone through internet banking.
You will be able to withdraw any extra funds in the form of a personal cash loan whenever you need them and use them for whatever you like.
How can I save on fees?
To save on fees is simple. Follow these tips and you will soon be saving much more than you thought possible.
Arrange to pay your home loan via debit order, this method is free and will ensure that you always make your payments on time and don't miss a payment or are charged late fees.
If debit orders aren't your cup of tea, arrange to pay by EFT this method is also free and secure.
Try to avoid making cash payments whenever possible this will help you save on fees that can quickly add up.
Will I be charged termination fees?
Early termination fees are charged as prescribed by the National Credit Act. These fees are charged in the event that the homeowner decides to cancel the home loan before the agreed upon loan has been paid in full or has come to term.
How much will I have to pay?
The early termination fees are charged at 3 months interest that is worked out on your outstanding balance on the loan. If the bond is cancelled before the 90 day period a pro rata fee will be charged for the remaining days.
If the loan is cancelled after 90 days, no early termination fee will then be charged.
Notice period
You will need to give a full year's notice if you would like to cancel your home loan. If your home loan was not cancelled, you will need to reapply for the home loan to be cancelled.
Added benefits when you apply online
30 % discount on your attorney bond registration fees *terms and conditions apply
Once our attorneys will come to you and assist you in person
You will receive 1% cash back when you use your personal Nedbank account to pay for your home loan. This 1% cash back will be paid directly into your Nedbank account and can be used however you wish.
Your bond can be approved within hours.
You can upload all the supporting documentation that you need directly from the comfort of your own home.
It's hassle free and user friendly to use our online website
You are able to access your saved application form at any time via our online platforms
Contact us
If you require any additional information or would like to find out more about our online lending services, please visit your nearest Nedbank bank, or contact our call centre on 0860 555 111 or visit our website at www.nedbank.co.za/homeloans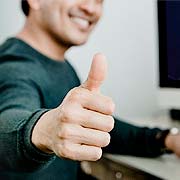 Nedbank Home Loan is a trusted & reliable provider of home loans
In our review, Nedbank Home Loan adheres to the compliance criteria in accordance with the National Credit Act, where the granting the loan will not cause financial distress to the consumer.
Nedbank Home Loan is a registered credit provider in South Africa: NCRCP16
Customer Reviews & Testimonials
"
March 2019
Nedbank strives to provide the very best customer service that is available in the game. And they are definitely doing an excellent job in my books. I was highly impressed with the quality of ser...
Mark L
— Bloemfontein —
December 2018
Nedbank truly tries to cut the costs down in every possible way. When my husband and I applied for a joint loan they decided to wave off the initiation fee because of our gross income amount. Thi...
Nqobile N
— Mthatha —
January 2019
Because I have a Nedbank account and I made use of the online application I received a 1% cash back on my home loan to use as I pleased. While 1% might not sound like a lot it was definitely enou...
Derrick V
— Swellendam —
Nedbank Home Loan Contact
Contact Number
E-Mail
Website
Physical Address
135 Rivonia Rd, I Block, 2nd Floor, Nedbank Building

Sandton

Gauteng

2196

South Africa
Nedbank Home Loan Universal Branch Code
Opening Hours
Monday

08:00 – 17:00

Tuesday

08:00 – 17:00

Wednesday

08:00 – 17:00

Thursday

08:00 – 17:00

Friday

08:00 – 16:30

Saturday

– Closed

Sunday

– Closed