Payday loans up to R3,000
Low-interest starting from 14%
Repayment up to 40 days
In-page navigation
---
Author Yuppie Cash. Screenshot of Yuppie Cash website.


[Accessed May 13, 2018]
Yuppie Cash - Fast convenient payday loans
At Yuppie Cash we make it our life's work to provide clients with short-term financial assistance when they need it the most.
We have been in the industry for over 15 years, and in this time have gained an abundance of experience in the financial services sector. We are proud of how we fast and efficient, we deliver quick cash services to our clients.
Our vision
We are a business that comes with mounds of credibility and exacting standards. Our vision is to produce a contribution to the short-term loan industry that has to mean, simply by providing our clients with a transparent service which complies with standards of best practice. We also strive to always maintain a professional and constructive relationship with clients.
With roots in rural South Africa, Yuppie Cash recognises the talent and aptitudes of all South African citizens, regardless of background or location. We value each and every customer and our business has developed into a well-renowned and competitive player in the financial sector.
We comply with the NCA
As a registered credit provider complying with the terms of the National Credit Act, our business adheres to all government regulations where issuing of payday loans is concerned. As a business, we are fully committed to serving the best interests of our clients, and you can see this in our efforts to provide loan applicants with a fuss-free application process.
Should the loan be approved, you can expect a transparent repayment that is affordable to you, and ultimately simple for anyone to understand. We don't believe in nasty surprises, so don't expect any!
Exemplary service delivery
Our employees are trained and equipped to handle your loan and undergo regular performance checks to ensure that we are still on top of our game offering exemplary service levels.
We will always conduct our dealings with you in a professional manner. Keeping with today's society, we offer online loan application services, with our call centre standing by to deal with any queries that may arise.
Yuppie Cash prides itself on building trust and ensuring exemplary standards of professionalism. With our dedication and commitment to our clients, we aim to contribute unique services to the short-term loan industry.
First time payday loans up to R1000
Its easy to qualify for one of Yuppie Cash's amazing short-term loans.
You are permanently employed where you currently work, you have a bank account that your salary is deposited into on a monthly basis and lastly, there are no judgements, defaults or blacklists against your name.
Step by step application process
When applying, follow our step by step application process, it's really easy and once we have received your request, one of our expert consultants will process your information.
We make sure that you're always up to date with your payday loan, so we send out emails showing your loan status, but you can always sign in on our website if you want to know anything outside of those channels of correspondence. We will be in touch with you if there is anything we require regarding documentation.
Upload your personal documents
Please ensure that always furnish us with accurate and true employment details, as we will be confirming your employment.
Also, make sure to provide a detailed monthly expense list.
You're then able to upload these documents online by logging into your profile that was created when you first applied. Alternatively, you can fax them to us if you prefer.
We will send you an email advising you on whether your loan was approved or not. Should it be the former, your funds will reflect in your account within 24hours. Simple, right? We think so!
We support responsible lending
Due to responsible lending being at the core of our work ethic, the maximum first-time loan amount will be R1000.00.
You are able to increase this amount by meeting your repayments on the agreed upon date.
Yuppie Cash also reserves the right to decline bad credit loans to those who are blacklisted, have judgements against their name, or have defaulted with any other creditors.
We understand that not every month is as easy going financially as others, but it's important to note that if you don't meet your end of the contract, there will be a penalty fee charged R200.00. However, if you reach us promptly enough, we can come to an arrangement for payment.
Yuppie Cash – Payday loan
Loan Type

Payday loans

Interest Rate

from 14%

Loan Amount

up to R3,000

Repayment

5 days to 40 days
Benefits of Yuppie Cash
INSTANT Loans
PAYDAY Loans
Yuppie Cash teaches its clients all about responsible lending
As organised as we believe we are with our money, or rather would like to be, it doesn't help when emergencies arise, because unless we have extra money just sitting around, it usually means having to pull a few strings.
A instant cash loan is one of the quickest and easiest strings you will ever need to pull to kick-start your finances until your next pay date. As soon as your loan is approved by us, don't forget you need to apply some basic financial management to ensure that you meet your loan repayments and all is repaid smoothly within the agreed time.
How to manage your finances like a pro!
A payday loan is an ideal option for settling unexpected expenses, but it should always go hand-in-hand with strong, well thought out financial management system, to ensure that your situation doesn't get worse. Below are a couple ideas that will help you manage your finances:
Try not to over-extend yourself: Limit your daily expenses to items you can afford to pay for in cash. Don't go about opening too many clothing accounts – only purchase items on credit if you are sure you can afford the monthly repayments.
Try to save each month: This one is tricky, but if you can spend less than you earn, you will end up building a nice little pile of savings which benefits you in the long-run. Financial emergencies won't seem so much like emergencies anymore!
Managing your loan like a pro!
If you're application for a personal loan is approved, you'll have to meet repayment dates as agreed to in your loan agreement. To ensure you do this without complications along the way, use the following tips and you'll see how well you're able to manage your loan:
Pay on time: Ensure that you have sufficient funds in your account when the debit order date arrives so that you don't default on your payment.
Communicate: If for any reason you believe you won't be able to make your payment in time, let us know before the time and we'll be happy to arrange something for you. This is far better than just hoping and wishing it'll be okay and missing it, which could lead to additional charges or legal action.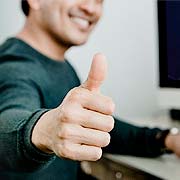 Yuppie Cash is a trusted & reliable provider of payday loans
In our review, Yuppie Cash adheres to the compliance criteria in accordance with the National Credit Act, where the granting the loan will not cause financial distress to the consumer.
Yuppie Cash is a registered credit provider in South Africa: NCRCP708
Customer Reviews & Testimonials
"
December 2018
I got my payday loan in no time at all which helped me cover my expenses and get through the month. So thank you Yuppie Cash for helping me take care of what I needed taken care of.
Jenny W
— East London —
February 2019
Yuppie Cash's experience in the industry really shows because they know what they are doing. I applied for a payday loan and the experience was absolutely fantastic- applying was simple and the s...
Greg S
— Pietermaritzburg —
Yuppie Cash Contact
Contact Number
E-Mail
Website
Physical Address
Quantum Street, Carpe Diem, Office C3 & C4

Technopark, Stellenbosch

Western Cape

7600

South Africa
Opening Hours
Monday

08:00 – 17:30

Tuesday

08:00 – 17:30

Wednesday

08:00 – 17:30

Thursday

08:00 – 17:30

Friday

09:00 – 17:30

Saturday

Closed –

Sunday

Closed –