Personal loans up to R15,000
Low-interest starting from 28%
Repayment up to 18 months
In-page navigation
---
Author VECTO Finance. Screenshot of VECTO Finance website.


[Accessed May 13, 2018]
Vecto Finance - Loans between R 500 and R 15, 000
Vecto Finance has been in operation since 1999 and during that time we have gathered an amazing team of above average knowledgeable staff.
We pride ourselves on treating our clients with fairness and trustworthiness and aim to be above board in all our dealings.
Our values
Our core values revolve around being honest and practicing integrity in everything we do. We believe our clients should be treated with dignity and respect as they are the fundamental building blocks of our business.
We are registered with the NCA (National Credit Act) and are compliant with all rules and regulations set out by them. We offer South African's the opportunity to help manage their financial future by granting quick loans through their employers that they may use at their own discretion.
Vecto Finance is a responsible lender and wants to help our clients get ahead by giving them a helping hand when they need it most. Being in the business for 17 years has given us the advantage of helping many clients secure their financial futures.
How much I can borrow
Our short-term loans give you the opportunity to borrow as little as R500 to as much as R15 000 with easy repayment options to suit your individual needs so no need is too big or too small so give us a call.
Our easy repayment terms range between 6, 12, or 18 months, depending on how much you would like to borrow.
Our friendly staff is standing by and is highly skilled and trained to answer any question that you might have. Remember this is a service that is offered through your employer, you cannot apply as an individual.
We are a transparent credit provider
AT Vecto Finance we want to take the hard work out of applying for a loan.
No more jumping through hoops
Other conventional loan companies, try to make you jump through hoops to try and get your loan by making you take compulsory add-on packages that in turn make your loan cost more, without adding any real value for services you don't need or actually want.
Some loan companies try to make you change your primary bank account or only help you if you bank at certain banking instructions
No more confusing calculators
Some loan companies promise you the world and give you fancy confusing calculators to help you determine how much you need to pay back your loan. But these calculators are rarely accurate and don't show the hidden fees and interest rates that are added.
The client thinks they are getting a better deal than they actually are, enticing them to take a payday loan, but pushing them into financial debt once they realize the deal wasn't as good as they initially thought.
Clear and transparent
We believe in being clear and transparent in all our dealings with our clients, for this reason:
All our rates and fees are published in an easy-to-read and understandable format. You know exactly how much you will be charged and we don't try to trick you, only to add more cost once you have agreed to the personal loan.
We don't want you to fall further into debt. We do all the calculations for our clients and make sure that they understand exactly what they are getting themselves into. We will only grant the loan if we can clearly see that the client will be able to easily afford to adhere to the necessary repayment terms.
We strictly comply with the National Credit Act and we make sure that we always put our clients first.
To make your life, even easier, we offer third-party payments.
VECTO Finance – Personal loan
Loan Type

Personal loans

Interest Rate

from 28%

Loan Amount

up to R15,000

Repayment

6 months to 18 months
Benefits of VECTO Finance
SMALL Cash Loans
PERSONAL Cash Loans
QUICK Cash Loans
Vecto Finance will make your financial dreams come true
You as an individual cannot sign up for this service and it is strictly marketed to employees as an extra benefit to offer their staff.
The employer will sign up with Vecto Finance and then the staff will have access to the loan service. The personal loans are granted at the discretion of the employer and maintained by the pay office.
By utilizing this service the employer is guaranteed that they are using a reputable service and that their staff isn't being taken for a ride by other loan complaints that promise so much, but deliver so little.
Our financing makes us a dream come true for your employer. We benefit employers in the following ways:
We ensure staff get a fair deal and are not pushed further into debt by empty promises.
We grant fast loans through the employer so that they are aware of their staff's financial needs and obligations.
We eliminate the need for staff to ask for loans from their employers
We will settle garnishing orders, eliminating the burden on payroll staff
Quick and easy to apply
The way it works is completely unique. Your employer sign's up for the service and this, in turn, becomes a benefit that the employees will receive.
The employer will then deduct the fees owed to Vecto Finance straight from the employees' wages, thereby eliminating the financial risk to the employer.
Staff will now have the option to take loans from the service. These online loan applications are made directly through the pay office and will be paid into the staff member's bank account in as little as 24hours after the application has been approved.
The staff is then kept up to date and all deductions and loans are listed on their individual payslips, so they are aware of how much they have paid and how much they still owe.
Contact us
If you are an employer and you would like to learn more about this amazing employee benefits solution provider then please contact us today.
Either call on 021 852 9797 or fax your enquiry to 021 852 9151
Alternatively, you can e-mail us at [email protected]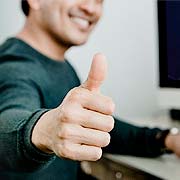 VECTO Finance is a trusted & reliable provider of personal loans
In our review, VECTO Finance adheres to the compliance criteria in accordance with the National Credit Act, where the granting the loan will not cause financial distress to the consumer.
VECTO Finance is a registered credit provider in South Africa: NCRCP 309
Customer Reviews & Testimonials
"
October 2018
Within a day, I was already informed that my loan application was successful.
Rebecca M
— Mpumalanga —
February 2019
VECTO Finance has been such great help. I know have a loan I can actually afford.
Victor T
— Vereeniging —
September 2018
I have never been able to get credit so easily. With VECTO Finance, my loan application was able to get approved within one day.
Johan S
— Bloemfontein —
April 2019
I am so happy to have worked with such great agents at VECTO Finance. They ensured that I understand all my terms and conditions.
Ashmik P
— Durban —
July 2018
VECTO is a credit provider that ensures that you take up a loan that won't do any financial damage to your budget.
Siboniso G
— Howick —
VECTO Finance Contact
Contact Number
E-Mail
Website
Physical Address
Unit G02, Parc Du Links Building, 9 Niblick Way, Somerset West

Cape Town

Western Cape

7130

South Africa
---
Postal Address
Suite 112, Private Bag X15, Somerset West, 7129, South Africa
Opening Hours
Monday

08:00 – 17:30

Tuesday

08:00 – 17:30

Wednesday

08:00 – 17:30

Thursday

08:00 – 17:30

Friday

09:00 – 17:00

Saturday

– Closed

Sunday

– Closed