FinChoice – Short-term loans
Updated
Low-interest starting from 24%
Short-term loans up to R40,000
Repayment up to 24 months
In-page navigation
---
About FinChoice
Finchoice is fast becoming South Africa's favourite digital financial service provider.
We are part of the HomeChoice group and specializing in fast loans and it's easy to see why. Their service extends to funeral policies giving you extra convenience.
We are transparent
All our financial products and services are guaranteed to be completely transparent, affordable and easy to access. Our unique service allows you to apply online by creating your own username and login details, saving you the hassle of standing in long queues.
You can apply online, manage your personal loan and browse through our full range of products and services. We take the hassle out of applying for a loan by cutting out your travelling time, eliminating queues and saving you from frustration.
Your first choice in finance
FinChoice should be your choice, visit us today on www.finchoice.mobi or give us a call on 0861 346 246 If you should you need any assistance during the process, please give us a call, One of our friendly consultants will be standing by and eager to assist you.
An amazing online website
Our amazing online website works not only on your desktop, laptop or personal computer, but is now available on your cell phone, making it more convenient than ever before to access our amazing short term loan products and services. All you need is a Wi-Fi connection and you will be able to click on over to finchoice.mobi. Look no further for convenient, fast, easy and reliable, service at your fingertips.
Rest assured that Finchoice mobile is completely safe to use. Users can create their own unique profile and set up a password. Your profile is then registered specifically to your cell phone number. The best part is that having a finchoice.mobi account won't cost you a cent. The only costs incurred will be the charges from your service provider to connect to Wi-Fi.
FinChoice Services
Finchoice is a division of the HomeChoice group and is registered as an authorized financial service provider.
Our variety of financial product offers you the perfect financial product to suit your individual needs.
Need cash in a hurry?
This service is perfect for when you need cash in a hurry. KwikAdvance will lend you up to R2, 500 quickly and easily. Also known as a payday loan, you will only need to pay back the loan on your next payday. If you decide to pay the loan early, you could be rewarded by qualifying for an even higher loan amount.
If you should lose your job or become disabled Finchoice has a Personal Protection Plan that will cover you should the worst happen. They will cover you in the event of your death, so you can have peace of mind, knowing your debt is taken care of in such an event.
Fast and convenient
Once you have completed our easy online loan application process, and have been approved. The money will appear in your account within the next 24 hours!
Need a small loan fast?
Do you need a little more extra cash than normal? Then Flexi Loan is the service for you. This service allows you to borrow up to R 8 000 and you only need to pay back the short-term loan within a 6 month time period. Should you repay the loan early, you could qualify for a larger loan amount.
Flexi Loan offers a personal protection plan in the event of you losing your job, becoming disabled or even in the event of your death.
Need more money and more time?
For when you have big expenses or need help with the cash for a car purchase or deposit on your home then premier loan is the service for you. This service allows you to loan as much as R30 000 and gives you a longer time period to pay back the loan amount.
FinChoice Product Details
Loan Type

Short-term loans

Interest Rate

from 24%

Loan Amount

up to R40,000

Repayment

6 months to 24 months

Decision

2 minutes
Summary of Services
Bad credit loans available
Affordable

instalments
FinChoice - With us you are protected
You are able to borrow up to R30 000 and you have 12, 24 or 36 months to pay back the loan amount depending on your unique payment plan.
What's more, if you pay back the short term loan within 14 days; you will pay absolutely no interest fees. Even if you die, become disabled or lose your job. FinChoice has a protection plan that has got you covered.
How am I protected?
No one is able to predict the future, so to offer you peace of mind. Finchoice has an amazing Person Protection Plan and an insurance policy that covers you in the event of you becoming disabled, losing your income or in the event of your death.
Our convenient upload service
Finchoice has made it super easy for you to apply with their simple to use quick document upload service. This amazing service allows you to upload your bank statements directly and you can have peace of mind, knowing your personal information and documents are treated as highly confidential and will only be used for your instant loan application.
Should you have any difficulties using our service, we would glad to guide you every step of the way. ,Alternatively, you can just e-mail us using your ID number as the subject and attach your documents. We have a fax line available: fax to: 021 680 8257
You can even send us a WhatsApp! Simply send the images of your documents to us from your cell phone on 063 482 7799.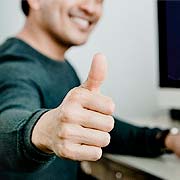 FinChoice is a trusted & reliable provider of short-term loans
In our review, FinChoice adheres to the compliance criteria in accordance with NCA regulations, where the granting the loan will not cause financial distress to the consumer.
FinChoice is a registered credit provider in South Africa: NCRCP 434
Customer Reviews & Testimonials
"
They advertise themselves as 'South Africa's favourite digital provider' and I can fully understand why! Their loans are fast, affordable and fair which makes them my favourite lender too!
Bernice K
— Port Nolloth —
I was able to complete an application from the comfort of my home on my Tablet. Who knew that such wonders existed? Now that I know that FinChoice offers online applications I will never look bac...
Athilitha N
— Cape Town —
When I needed assistance to purchase my vehicle FinChoice was there to help me out. They allowed me to borrow more money to meet my deposit and repay it over a longer repayment period making it h...
Aviwe M
— Jo'burg —
FinChoice Contact Details
Contact Number
E-Mail
Website
Physical Address
78 Main Rd, Wynberg

Cape Town

Western Cape

7800

South Africa
---
Postal Address
Private Bag X50, Claremont, Cape Town, 7735, South Africa
Opening Hours
Monday

08:30 – 19:45

Tuesday

08:30 – 19:45

Wednesday

08:30 – 19:45

Thursday

08:30 – 19:45

Friday

08:30 – 19:45

Saturday

08:30 – 17:00

Sunday

09:00 – 14:00