Short-term loans up to R60,000
Low-interest starting from 10.5%
Repayment up to 60 months
In-page navigation
---
Author FNB Loans. Screenshot of FNB Loans website.


[Accessed May 13, 2018]
FNB Loans – Your banking finance partner
As the largest bank in South Africa, we at FNB are specialists in providing loans that are ideal for our clients and come with the flexibility to change them as their needs change.
We are one of the most respected banking corporations and all of our services and products reflect our understanding of the needs of our customers. No matter the situation, we have the quick loan product and we have it when you most need it!
Flexible product options
We have products that are flexible to suit your needs, and that offer a vast variety of interest rate structures and risk management products. All our products are designed to suit your personal loan requirements, so as your needs change, we will adjust your loan for you.
We adapt to our clients' needs
We make it easy for our clients to adapt their short-term loan to match their financial needs without suffering any penalties or additional costs.
Financing options that are quick
Ideal financing options are on offer when you sign up with FNB. We offer a quick and straightforward process to suit those at every stage of their life. Our clients are assisted with all their financial decisions from managing their daily cash flow to paying for their dream home, and in such a way that they continue to make use of our services when we're needed for other facets of their lives.
How our clients structure their loan can help them manage their financial challenges and maximize the growth of wealth by managing to pay their loan back regularly and not fall behind on any instalments.
FNB – Let us help you
At FNB, you can obtain your short-term loan with us without completing any application documents.
We offer one of the easiest ways to find a short-term loan in South Africa and you can have access to this incredible credit facility at any of our FNB ATM's, branches or through our advanced banking channel.
We will help you make ends meet
The amount of cash that you can qualify for all depends on your credit profile and is subject to credit approval. You can use the quick loan for any purpose you personally desire. So, if you're using it to cover unexpected bills, or if you want to take a little vacation, you're doing it right!
We offer all our clients adaptable loans that are repayable over a time period of 31 days. These terms can certainly help you make ends meet until your next payday.
Access your loan instantly
We accommodate the process where our client gains access their short-term cash loan immediately in their Personal Check Account, Smart Account or Easy Account.
Whenever you feel that your bank balance is a bit too low and you have plenty accounts to pay, then make sure you get access to cash directly through us and receive an instant short-term loan that will cover all your financial obligations!
Should you get a personal loan
If you are in need of cash that ranges from R1,000 and R150,000 and you would like a longer repayment term, then our personal loans are the right option for you. We offer some of the lowest interest rates in South Africa that can be repaid within 60 months.
FNB Loans – Short-term loan
Loan Type

Short-term loans

Interest Rate

from 10.5%

Loan Amount

up to R60,000

Repayment

30 days to 60 months
Benefits of FNB Loans
Choose between loan options
Reliable short term loans
Competitive interest rates
Short-term loan calculator
FNB Loans Online – Tailor-made & flexible loan options
FNB offers short-term personal loans that are affordable to the customer.
We ensure that we offer a flexible and tailor-made package that suits the customer's budget as well as their financial well-being. In South Africa, we are one of the top five leading banks and we pride ourselves in the products we deliver to our customers. With terms of 31 days, it's no wonder we are the number one choice for all your short-term loans.
We offer short-term cash loans when you need it
We afford our clients the choice on how they prefer to deal with us, whether it is via telephone, face to face or through the internet and email.
We always follow through with excellent service and ensure that the loans our clients have in place with us are providing them with the maximum benefits and meeting their lifestyle needs.
Excellent loan rates
We have the best loan rates on offer and each one is customized for you. If you are looking for a short-term loan that's pricing is transparent, then you've come to the right place. We give our clients the best possible rates and determine exactly how to structure your loan repayments in order to get the maximum out of your budget. With our transparent and free structure, you always know exactly what you are paying for.
Minimum requirements for our loan applications
Prior to applying for a loan with us, you need to ensure that you meet the minimum criteria. You have to be an FNB client with a Check account or Easy Account, and all applicants must be 18 years or older and a South African citizen. It is crucial that you have a clean credit record.
You can access the FNB short-term loan by dialing *120*321# through cellphone banking if you choose to sign up through mobile. However, you can also take up this unbelievable credit facility at any FNB ATM, branch or their advanced banking channel.
It is so simple to obtain the cash loan you need
Flexible products – our products offer a wide variety of interest rate structures, and risk management products.
Tailored to you – we structure your loan to suit your financial needs. As your needs change, we will adjust the loan to suit the change with you.
Once you have applied, you will get feedback as soon as possible and your cash even sooner! If you are in need of urgent money, however, to cover unexpected expenses such as medical bills, FNB is a sure way to get quick cash.
Simple, fast and secure
We make it easy for our clients to apply for a short-term loan that is available through our user-friendly platforms, and our simple and affordable payment plans. Why wait? Get access to funds today and sleep better tonight knowing you can afford those things in life that always feel out of reach.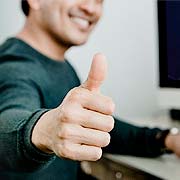 FNB Loans is a trusted & reliable provider of short-term loans
In our review, FNB Loans adheres to the compliance criteria in accordance with the National Credit Act, where the granting the loan will not cause financial distress to the consumer.
FNB Loans is a registered credit provider in South Africa: NCRCP3377
Customer Reviews & Testimonials
"
March 2019
From the moment that I stepped onto their premises I knew that I was in the right place for my finance to be dealt with correctly. Their staff is friendly, professional and highly knowledgeable. ...
Charmaine S
— Uitenhage —
April 2019
Flexibility is what I love in my finance and FNB was able to do just that for me. The loan that they organised for me was unique for my situation and suited my exact preferences. Thank you for be...
Asanda M
— Rustenburg —
February 2019
FNB has a loan for every situation. This is not my first loan from them and it will definitely not be my last. Their rates are fair, their deals are spectacular and they are always looking out fo...
Ashleigh P
— Kimberley —
FNB Loans Contact
Contact Number
E-Mail
Website
Physical Address
Simmonds St, Johannesburg

Johannesburg

Gauteng

2001

South Africa
FNB Loans Universal Branch Code
---
Postal Address
PO Box 1153, Johannesburg, 2000, South Africa
Opening Hours
Monday

09:00 – 15:30

Tuesday

09:00 – 15:30

Wednesday

09:00 – 15:30

Thursday

09:00 – 15:30

Friday

09:00 – 15:30

Saturday

08:30 – 11:30

Sunday

– Closed