Short-term loans up to R4,000
Low-interest starting from 60%
Repayment up to 56 days
In-page navigation
---
Author GetBucks. Screenshot of GetBucks website.


[Accessed May 13, 2018]
GetBucks - Loans to suit your financial needs
GetBucks is a registered credit provider with the National Credit Regulator and the MFSA.
Having an established for approximately 7 years, we have maintained the trust of our clients, regardless of the fact that we are still "young" in the credit industry.
Having said that, clients can be rest assured that they will not only be getting the best service, they can also trust our authenticity and rely on our prompt loan application feedback.
Adhering to your financial obligations
We understand that life gets rather difficult sometimes and you might be in a bit of a financial strain.
We also understand that some things are beyond your control and there might be reasons that may hinder you in ensuring that you fulfil your financial end of the bargain.
Having said that, clients have to understand that we have a business to run and if you don't read the terms and conditions and fully adhered to them, should you fail to repay your quick loan on time, it might be difficult for GetBucks to help you whenever you are in financial need.
Doing every little bit to help
It is better for the sake of maintaining a good financial record and upholding a good relationship with the credit provider to not take a loan if you know you might not be in a position to repay us.
Convenient loans at your fingertips
The loan application has been designed to give the client convenience and a sense of understanding the process, this also gives the lender a better idea of the type of client we are dealing with.
Client profile
This part is where the client usually fills in the nitty-gritty. GetBucks wants to know a little more about the client.
The reason we want to know is so that we can get a little bit more insight into the client's life, likes and dislikes. We are building a relationship after all, not a periodic financial transaction. Therefore, we need to know our people.
Salary and expenses
Knowing how much you earn and how much you spend on a monthly basis is purely on the basis of affordability. Even though you might be in need of an online loan, you might not have sufficient funds to repay us after you have settled all your monthly bills.
Verification and accuracy
After you have filled in all your details, we then need to verify if every detail is indeed correct, factual and a true reflection of the client.
Unless you are absolutely sure that you will do right by the credit provider, don't put yourself in a difficult position that will compromise your financial standing in the future.
GetBucks – Short-term loan
Loan Type

Short-term loans

Interest Rate

from 60%

Loan Amount

up to R4,000

Repayment

7 days to 56 days
Benefits of GetBucks
Apply 24/7 with an easy online application
Quick

turnaround times
Get a flexible

loan up to R8000
Short-term loan calculator
GetBucks - Affordable short-term loans
With all the excessive documentation, you are then led to your ultimate fate: loan approval or disapproval.
Should you qualify for the loan, you will then have the option of choosing a payout method that is suitable for you and if you don't, you will then be given the reasons as to why you were not granted the short-term credit and what you need to do to be approved the next time you decide to apply.
Nonpayment
Should you fail to repay the loan for a period both agreed upon by the client and credit service provider, external creditor's collections will have to intervene and take over your account. In the event of the external collections company failing to get the repayment back from the client, you will have to be handed over to a legal action.
The unfortunate part about failing to pay off your personal loan is that the credit bureaus will have to document the unresolved debt and your financial file will be tarnished for quite a number of years.
Get Bucks app
For all the technology proficient clients who prefer doing things online, there is a GetBucks that can be downloaded from Play Store or App Store. Doing things in the comfort of your phone work better for some client.
Customer support
Unlike other credit service providers and South African banks that have an auto-reply system that may take several days to get to technicians, GetBucks has dedicated agents that work with specifically ensuring that you get responses almost immediately.
There's also a WhatsApp contact number which is 082 092 9017 and it is available to all clients who have queries regarding their loan. The WhatsApp option is better, quicker and transparent. The number also helps when you want to fast track your loan application and skip the option of having to wait in the queue.
General enquiries
Any enquiries you might have can be attended to in this email address: [email protected]
Documentation needed to be mailed can be mailed to [email protected]
Collections queries can be mailed to [email protected]
For all your customer care queries: [email protected]
GetBucks has made loan applications really easy, there is no contact detail that hasn't been made easily accessible to the client.
SMS the following keywords to the number 44184 and a consultant will get back to you
Application status: "status"
Loan summary: "loan"
Payment History: "payment"
Settlement: "settle"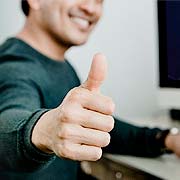 GetBucks is a trusted & reliable provider of short-term loans
In our review, GetBucks adheres to the compliance criteria in accordance with the National Credit Act, where the granting the loan will not cause financial distress to the consumer.
GetBucks is a registered credit provider in South Africa: NCRCP5512
Customer Reviews & Testimonials
"
December 2018
At Get Bucks they were able to provide me with a unique loan specifically designed for me and my financial needs and preferences. With their help I was able to get just what I needed and more. I ...
Keith S
— Boksburg —
November 2018
Get Bucks offers an online application which means that all your financial needs can be resolve right at your own fingertips. With the use of my Tablet I was able to complete the application with...
Chantel E
— Benoni —
May 2019
Get Bucks definitely cares about the wellbeing of their clients. Before they would approve my loan they investigated my salary and expenses to ensure that I will be able to meet the loan cost. Th...
Daniel B
— Johannesburg —
GetBucks Contact
Contact Number
E-Mail
Website
Physical Address
Greenhill Village Office Park, Botterklapper St & Lynnwood Street, Lynnwood

Pretoria

Gauteng

0041

South Africa
Opening Hours
Monday

07:00 – 18:00

Tuesday

07:00 – 18:00

Wednesday

07:00 – 18:00

Thursday

07:00 – 18:00

Friday

07:00 – 18:00

Saturday

08:00 – 13:00

Sunday

– Closed