Short-term loans up to R5,000
Low-interest starting from 36%
Repayment up to 12 months
In-page navigation
---
Author MPOWA Finance. Screenshot of MPOWA Finance website.


[Accessed May 13, 2018]
About MPOWA Finance
At MPOWA finance, we make everything simple for our clients. If you apply for a short-term loan before 15h00, you will receive the cash in your bank account before 17h00 the same day!
Fast loan application process
Since all the applications are submitted online, that means you don't need to take time off from work to stand in a tedious queue to apply for a quick loan.
All agreements are marked, and voice recorded for the security of both the lender and the client, which ensures security for the client whilst applying for a loan.
Form a partnership with the right people
By forming a partnership with an online loans provider that understands your financial needs, can make everything simpler for you. Our lender's rates are in line with the National Credit Act and are some of the most competitive in the financial world.
We are transparent in all transactions
All our rates and fees are included in the loan products that we offer you, so no hidden costs!
We are a transparent company, showing our clients exactly what they will pay in total for their instant loan amount.
We do this to avoid any unwanted surprises along the way and further to this, we enable our clients to receive a loan in minutes via our online website.
Get your cash within 24 hours
Feedback to our clients is key, and we deliver it within minutes after the submitted online loan application is processed. Once complete, we provide them with the desired cash within 24 hours.
Get your short-term loan from us
You can get a short-term loan through us in no time at all and with minimal effort through our online platform. We have made it easier for you, by allowing you to apply online which saves you time by avoiding long queues during a short lunch break from work.
MPOWA Finance – Short-term loan
Loan Type

Short-term loans

Interest Rate

36 – 60% p/a

Loan Amount

up to R5,000

Repayment

30 days to 12 months
Benefits of MPOWA Finance
0% interest on your first loan
Get a free

credit check
Get your loan on the

same day
Short-term loan calculator
MPOWA Finance - Easy cash loans
MPOWA loans offer clients short-term loans, as well as quick cash online, personal short-term loans, and they are all easily done online. We are NCR approved and registered and ensure that approval is decided within minutes of applying.
Our applications makes getting cash easy
Depending on the time of day you have submitted your application, you could have the cash you need in your bank account on the very same day, or if later, then most likely the day after.
We have created all applications online so you aren't obligated to leave your environment to apply for a short term loan online. For our first-time lenders, we offer access to their loan through a few simple steps.
How to register
All that matters is that you meet the criteria of being 18 years or older, are a permanent resident in South Africa and have a valid bank account with a regular income that is being paid into your account each month. If you meet this criterion, then you should not have any problems applying.
If you are reapplying for a payday loan, you needn't provide us with all your information again, as all your information is already in our system, which means your loan could be paid out even sooner. We are straightforward with our clients, and guarantee that we won't burden them with any unexpected hidden fees during the process.
Any South African can apply
Anyone who is a South African resident and is in a need for a short-term loan can apply. We understand the financial related requirements of our customers, and we realize the demand of life in general and how expensive it has become.
Especially when we have accounts that keep adding up. We are a firm that understands what you need, so by signing up with us, we can help you make the right financial choices when it comes to managing your finances.
How affordable we are
The rates of our lenders are in accordance with the National Credit Act and are one of the most aggressive in the business. This translates to client enjoyment and reaping the great rewards of being a part of our team of experts who are constantly on the lookout for the best interests of our clients.
We offer our clients simple processes, easy applications, instant personal loan payouts and affordable instalments. It is never too late to join us, and watch how we make your life simpler by taking care of your finances and getting you the best short-term loans there is!
Apply with us today and we guarantee you will never look back.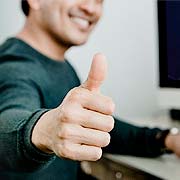 MPOWA Finance is a trusted & reliable provider of short-term loans
In our review, MPOWA Finance adheres to the compliance criteria in accordance with the National Credit Act, where the granting the loan will not cause financial distress to the consumer.
MPOWA Finance is a registered credit provider in South Africa: NCRCP6666
Customer Reviews & Testimonials
"
April 2018
MPOWA's personal loans are fantastic. Not only was I able to get through the application process quickly but they also had everything arranged within the same day. The best part about their perso...
Kurt R
— King William's Town —
August 2018
MPOWA was recommended to me by two close friends who had made use of their services in the past. I am happy to report that their products and service live up to the recommendation my friends gave...
Dana W
— Bethlehem —
MPOWA Finance Contact
Contact Number
E-Mail
Website
Physical Address
---
Postal Address
Postnet Suite 462, Private Bag X9, Benmore, Johannesburg, 2010, Gauteng