Author Just Affordable Loans. Screenshot of Just Affordable Loans website.


[Accessed May 13, 2018]
Just Affordable Loans - Get your studies on track
At Just Affordable loans, our core focus is to specialise in loans for bad credit or loans for clients who are blacklisted and cannot access traditional finance.
What leads us to stand out among other competing lenders, is the forward thinking and innovative technology that allows for our clients to experience far superior and faster processing times and efficiencies.
We are here to help
We have all found ourselves in a position where things might be a little tighter one month than usual, but it's important that you avoid missing a payment to our creditors. The reason for this is simple, once missed a payment on an account, can take your once good credit score and set it off on a poor path.
As soon as this takes place, you can expect to receive a poor credit score or potentially be blacklisted. There's good news though! At Just Affordable Loans, we will give you a personal or student loan that will save you from missing any payments and keep you on track with your credit score and studies!
Honesty and transparency are at our core
We pride ourselves on being entirely honest and transparent with all our clients. All online loan applications are made a priority from start to finish.
Through the term of the loan, we ensure that all your information is confidential as well as the loan agreement and all it entails. We have expert agents waiting for your call to assist you with all your needs and queries.
Loans to suit your financial needs
Time is everything, and we understand the importance of saving time where we can in our busy schedules.
That is why Just Affordable loans designed an online application to suit these needs where possible. Upon having submitted an application through our online platform, you'll be met with immediate correspondence on the outcome.
We offer loans to those who need it most
Looking to study and need to cover those accommodation and registration bills? Whatever you need – we've got a solution for you.
Our personal loans range from R1, 000 up to R100, 000. If a loan is going to help you out of a troublesome situation financially, you need to meet a few criteria first.
You must be a citizen of South Africa that is 18 years or older. You should also be full-time employed and be prepared to give in personal documents along with your application.
These documents assist us in validating your record and affordability before approving the bad credit or study loan. Other documents you'll need to present us with bank statements as well as proof of residence and recent payslips.
Options for loans
You can apply for a secured and unsecured loan through us.
Our loan terms are between 3 and 60 months, depending on what you prefer, and with when a shorter loan term is chosen, you receive lower interest rates. This essentially makes your loan more affordable to you
Just Affordable Loans – Student loan
Benefits of Just Affordable Loans
Just Affordable Loans – you can't afford to pass up on this affordable option
Major lenders these days are turning away individuals that apply for credit simply due to their poor credit history.
While this is a risk factor and it needs to be taken into account with financial institutions that are in line with the National Credit Regulator, it still means that many are left with little access to lines of credit.
We can get you out of a sticky situation
In a world where we're used to doors being closed on us when it comes to a financial burden, it's a rather tough pill to swallow when there's little help. Well, all of this is now in the past, since there are lenders such as Just Affordable Loans that are willing to assist you in any way possible to ensure that you get out of that sticky situation and get back on track in no time with our quick loans!
Even though our company is still relatively small, we make sure that we offer loans to aid all financial situations and types. You can make use of a Just Affordable Loan to cover your tertiary education and feel at ease that you have affordable repayment terms through the duration of your studies.
Dealing with reputable lenders has afforded us the chance to offer you a choice when it comes to the loan type you choose to best suit your financial needs.
Impressive turnaround times
Once you apply for a loan with us, you will receive an outcome within 24 hours. Cash emergencies require instant cash, however, no matter the type of funds you require, we ensure that we get these funds to you or the institution (as with education) as soon as possible. Not only will you benefit from faster turnaround times, you can expect a low-interest rate and no hidden fees.
Affordability assessments to measure loan repayment
A part of our protocol with loan applications is to conduct an affordability assessment. This calculates the total repayment amount that you can afford by taking your income and deducting your expenses.
At Just Affordable Loans, we strive to provide you with the most suitable personal or student loans for your lifestyle, study and financial requirements.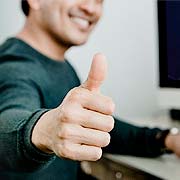 Just Affordable Loans is a trusted & reliable provider of student loans
In our review, Just Affordable Loans adheres to the compliance criteria in accordance with the National Credit Act, where the granting the loan will not cause financial distress to the consumer.
Just Affordable Loans is a registered credit provider in South Africa: ervie Reach
Customer Reviews & Testimonials
"
September 2018
Just Affordable Loans gave me exactly that, an affordable loan I can pay off easily while focusing on my studies.
Mamid N
— Durban —
April 2019
After applying for a Just Affordable Loans, my loan was approved on the very same day.
Vanessa E
— Howick —
May 2019
I am happy that there is still a financial services provider that goes out of its way to ensure that the customers gets the most affordable student loan offer.
Tshidiso M
— Mafikeng —
Just Affordable Loans Contact
Contact Number
E-Mail
Website
Physical Address
377 Govan Mbeki Ave

Port Elizabeth

Eastern Cape

6001

South Africa
Opening Hours
Monday

08:00 – 17:30

Tuesday

08:00 – 17:30

Wednesday

08:00 – 17:30

Thursday

08:00 – 17:30

Friday

09:00 – 17:30

Saturday

Closed –

Sunday

Closed –