Payday loans up to R4,000
Low-interest starting from 60%
Repayment up to 32 days
In-page navigation
---
Author Boodle. Screenshot of Boodle website.


[Accessed May 13, 2018]
Boodle - Loan applicatons under 10 minutes
Life is meant to be lived, and boy do we try at every opportunity we can.
Since society has taught us to lust after things that we usually can't afford, it's no wonder so many of us try our best to keep it together financially and at times struggle while trying to pursue a life of excitement.
Expert help in tough financial times
Boodle knows that tough financial times can happen to the best of us, and the chances of cash flow not always aligned with our desires have been more common than not.
It's in these instances that we lend a helping hand by offering a little financial breathing space. Our temporary personal loans are a fast and secure way to carry your between paydays, so you can go ahead and make that purchase without any post-purchase dissonance!
Our loans are quick and easy to apply for
Completing an online loan application with us takes under 10 minutes and if you're unsure of anything relating to the process, we're here to assist you every step of the way.
Still, need help? Simple - start a live chat with one of our live support team from our web page! You can even call us on 0861 BOODLE (266 353), or email [email protected] for all your concerns or questions you might still have unanswered.
Your information is safe with us
We are all too familiar with the privacy needs of our client's information, so we ensure that all the details you give us during the payday loan application process are secure and will not be disclosed to any other third-party companies without your permission.
Transparent lending services
We offer you a temporary loan in a moment of desperation where money is needed and access is limited.
How to obtain such a loan
We endeavor to offer you a payday loan that is fuss-free and processed in the shortest time possible. With that said, we need a bit of your help.
To obtain a quick loan from us, simply follow our step-by-step process by sliding the top lever of the SmileDial, either to the right or left, as you are able to choose how much you want to borrow. Next, you can slide the bottom lever to select the number of days you want to borrow the funds for.
Boodle helps you make the right decision
Understand, Boodle is on your side, so we don't believe in disguising costs or lending you more credit than you can financially afford.
To ensure that you know where you fit financially, you'll notice that the figures below the SmileDial vary as you slide them to either side, allowing for transparency when it comes to how much interest you'll be paying on your short-term loan. This is in line with much you want to borrow and for how long.
By using the levers, you can literally determine and specify the exact amount and time span you're comfortable with, that way you know you are making an informed decision about how much you can afford to repay.
Boodle – Payday loan
Loan Type

Payday loans

Interest Rate

from 60%

Loan Amount

up to R4,000

Repayment

48 hours to 32 days
Benefits of Boodle
Loan applications are fast
Loans paid out in 10 minutes
Use the

SmileDial

to choose the required amount
We support responsible lending
Boodle - Fast payday loans
Whenever money is involved we need to ensure that we're covered for loss and we need to fully trust who we are dealing with.
With that said, we need your assistance to make this all work. That's why we're sure you'll understand that we need access to your particulars before we hand your Boodle instant loan over to you.
It's a short process to fill out the application, and please be as detailed as possible, so that we can avoid sifting through information that might not be pertinent to the loan agreement. In this way, we are able to get your Boodle loan to you much quicker.
1. Keep reminding yourself
As soon as you stop pursuing a goal, you'll struggle to get it back on the go. Create reminders and stick them on your mirror or your fridge – whatever works.
2. Eradicate all distractions
What do you find yourself doing that takes up time, but doesn't necessarily aid the process of achieving your goals? Stop doing those things now. They're thieves of time, and you'll look again and the year will almost be through and you'll have all the unnecessary distractions to thank.
3. Review your progress at intervals
Track all your progress through handy tools such as apps, or alternatively just keep a chart or diary to measure who well you're doing in accordance with the timeline you've set. This will help you see whether you need to catch up or if you're A for Away.
4. Don't overwhelm yourself
It's not easy when you have a number of things to try and accomplish in one year, so make sure you set aside certain months to focus on certain aspects, so as to avoid bombarding yourself with everything in one go, which just slows down the process.
5. Stay positive
Perhaps you set extremely high goals for yourself, ones that were maybe not even very achievable, don't be hard on yourself, reassess and carry on, just don't give up!
Lastly, Boodle wants to give you a reason to smile
We want to see you SMILE over here at Boodle and enjoy all the magnificent things in life! We, therefore, believe in offering you the opportunity to change, enabling possibilities. Whether that means opening new doors for you and your family, we are here to ensure you achieve what you set out to do.
If Boodle is for you, then complete our simple payday loan online application, which will take you under 10 minutes from start to finish. It could be even quicker if you have all your information on hand!
Here's a fantastic fact – if you use our fully automated online process, your Boodle loan will be paid out within 10 minutes after you accept our quote. If you'd prefer to rather go our manual route, then it takes slightly longer, but you will still receive your funds within 2 hours!
The bottom line is, at Boodle we're here to help you, not to get you into any further financial difficulty. So, we will verify your information and as soon as we're 100% sure that lending you a Boodle bad credit loan won't get you into any trouble or debt, we'll present you with our offer.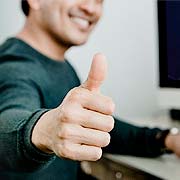 Boodle is a trusted & reliable provider of payday loans
In our review, Boodle adheres to the compliance criteria in accordance with the National Credit Act, where the granting the loan will not cause financial distress to the consumer.
Boodle is a registered credit provider in South Africa: NCRCP 5361
Customer Reviews & Testimonials
"
November 2018
Boodle's service is very open and the staff is very friendly. They made getting my payday loan a walk in the park.
Vivian N
— Pretoria —
February 2019
I give a big thumbs up to Boodle for making my application for a payday loan so smooth and simple.
Siyabonga M
— Nelspruit —
Boodle Contact
Contact Number
E-Mail
Website
Physical Address
Block 2, 53B Wierda Road West

Sandton

Gauteng

2196

South Africa
---
Postal Address
Suite 86, Private Bag x1, Melrose Arch, 2076, South Africa
Opening Hours
Monday

08:30 – 17:30

Tuesday

08:30 – 17:30

Wednesday

08:30 – 17:30

Thursday

08:30 – 17:30

Friday

09:00 – 17:30

Saturday

09:30 – 13:00

Sunday

– Closed