Payday loans up to R8,000
Low-interest starting from 150%
Repayment up to 6 months
In-page navigation
---
Author Letsatsi Finance. Screenshot of Letsatsi Finance website.


[Accessed May 13, 2018]
Letsatsi Finance - Reliable and affordable loans
Letsatsi Finance & Loan has been around for just shy of 20 years. We are a microfinance company that was established in South Africa in 1999.
The Letsatsi head office is currently situated in Rivonia in the Gauteng, and we have been in operation aiding clients with payday loans in South Africa since day 1. You can find us countrywide, covering the length and breadth of the nation and at present, we have over 50 branches around South Africa.
Affordable loans for you
Our company's mission is to work tirelessly at providing short-term loans and financial products and services to our clients at a price they can afford.
We also have a vision at Letsatsi Finance, and that is to continually provide the most reliable and responsible services through consistency and high efficiency to all our clients.
We endeavor to raise their current standards of living, simply based on their financial requirements. In doing this, we hope to see our clients achieve a state of true financial well-being and a life that is free of debt and financial burden.
We pride ourselves in the market
We believe that sustainable success comes from taking a set of values and constantly striving to live by them through passion and dedication.
Honesty is at the core of all our values, and we aim to have an open relationship among all those we deal with, namely our customers and employers, and employees. We ensure that we maintain high levels of integrity in all our dealings.
Showing respect to our customers is non-negotiable. We strive to perform our best when it comes to respecting our clients. Having innovation as a key component in our company truly breeds customer satisfaction. With due diligence, we strive to do our utmost in all we do and take responsibility where needed.
Letsatsi branches are easily accessible by clients and provide a clean, safe and professional environment for customers to transact in. Our branches are currently operating in all 9 provinces.
Loans between R500 and R8 000
We offer payday loans with experience and professionalism when dealing with all customers and our loans are easily accessible!
Quick, hassle-free solutions
If a small or medium personal loan is what you're after, and you need it yesterday, then the one-month loan is your answer. This fuss-free solution will help you handle unexpected expenses that may have come your way in the form of a medical emergency or even a special occasion that wasn't planned. Our loans are repayable in one full installment by your next salary date. You can expect to qualify for a loan from R500 – R8 000.
What we require from you
An original South African ID, at least 2 months' payslips, and 3 months' bank statements. You can expect approval within the hour of applying via our online loan application.
If you want more than one payday loan, you can have it, and even expect the payouts to be on the same day. We have a team of professional staff to advise you along the way with any questions you may have. Your payday loan can be used for absolutely anything, from home-related expenses to traditional ceremonies, you name it.
The ideal solution for unforeseen expenses
Imagine your car just broke down, or you need a hip replacement? These don't come cheap, but we've got you covered. Short-term loans can be repaid over multiple installments over a short period. Expect approval within 1 hour and with 2 - 6 months repayment periods. Loans range from R500 – R8000.
Combine all your loans into one monthly repayment
These loans are up to R100 000 and are typically taken to pay off several other smaller loans. The benefits of debt consolidation are, first, that it's really convenient to only have one monthly installment to manage.
Secondly, your overall payment is lower than all of them combined when you were paying them separately. Interest fees are lowered and you're able to settle your debt a lot sooner this way! Ultimately leading to an earlier healthy credit record.
Letsatsi Finance – Payday loan
Loan Type

Payday loans

Interest Rate

from 150%

Loan Amount

up to R8,000

Repayment

10 days to 6 months
Benefits of Letsatsi Finance
Payday loan up to R8000
Competitive interest rate
Flexible repayment terms
Letsatsi knows what's best for you and your budget!
Follow these easy tips to help set up a new and improved budget today.
Draw up a budget
First things first, start tracking your household income and expenses. Gather all of your receipts, bank statements, and every ounce of documentation that will illustrate money coming in or going out. This is going to help you manage your money and avoid taking out many payday loans.
Set financial goals
Whether you're aiming to save for your children's tuition or perhaps your retirement, setting financial goals is a vital step in setting up and protecting the future of your family.
Budget for financial emergencies
A financial crisis can be a weight too heavy for even the strongest families at times, you need to alleviate this stress by pre-empting the unfortunate circumstances that could arise.
Building an emergency fund will ensure there are savings for those unexpected costs so you won't need an instant loan. Life cover and a Will and Testament can also shield your family from a financial struggle, should something tragic happen to you or your spouse.
Control your meal spending
Cut the unnecessary costs when it comes to feeding your family. Draw up a good food budget that you know will more than nourish and satisfy everyone without breaking the bank. Make shopping lists, avoid reckless and random ready-made meals, and look at other grocery stores to find specials and other savings.
A few handy tips on saving from Letsati Finance
Tip 1 Pack your lunch
Take your lunch to work with you each day, you'd be amazed at the savings if you avoid spending at convenience stores throughout the day.
Tip 2 Eat Dinner in
Draw up a weekly plan for suppers at home, ensure you have all the groceries prior and you'll see how less tempted you are to order take out.
Tip 3 Dump the mobile contract
You might not even be using all the minutes or free SMS's, rather try a pay-as-you-go plan, they also offer better deals.
Tip 4 Stock up during sales
If there's something you buy often or need all the time, then it's best to buy in bulk when it's on special. Provided the item keeps for a long period of time.
Tip 5 Avoid grocery stores when you're hungry
We all tend to chuck a few junk food items in the trolley when we're ravenous! So, don't head to the shop when you're hungry because you're guaranteed to spend more.
Tip 6 Avoid bottled water, with a water bottle
Pay for one bottle and then the water to refill each time, better sense than paying for the water and the bottle each time! That could get costly.
Tip 7 Avoid eye-level shopping
You may not know this, but the most expensive items are always strategically placed at eye-level on the shelves. Scan the product range higher and lower for better deals.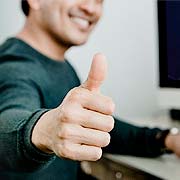 Letsatsi Finance is a trusted & reliable provider of payday loans
In our review, Letsatsi Finance adheres to the compliance criteria in accordance with the National Credit Act, where the granting the loan will not cause financial distress to the consumer.
Letsatsi Finance is a registered credit provider in South Africa: NCRCP895
Customer Reviews & Testimonials
"
October 2018
Letsatsi Finance has really nailed down their customer service. They are truly an example for how customers should be treated. This was my first time as their customer and I was treated with the ...
Tony A
— Port Elizabeth —
February 2019
I didn't feel like I was applying for a loan because everything was just so simple and there were no unnecessary steps that made things more complicated than they needed to be. I'll certainly be ...
Lucas M
— Pinetown —
Letsatsi Finance Contact
Contact Number
E-Mail
Website
Physical Address
222 Rivonia Rd, crn Alon & Michelle Street, Morningside Close Office Park, Sandton

Johannesburg

Gauteng

2001

South Africa
Opening Hours
Monday

08:00 – 17:00

Tuesday

08:00 – 17:00

Wednesday

08:00 – 17:00

Thursday

08:00 – 17:00

Friday

08:00 – 17:00

Saturday

08:00 – 12:00

Sunday

– Closed