Personal loans up to R300,000
Competitive rate of interest
Repayment up to 72 months
In-page navigation
---
Author Nedbank. Screenshot of Nedbank website.


[Accessed October 2, 2021]
About Nedbank
Nedbank, one of South Africa's "Big Five" major banks, has changed the lives of many South Africans for the better through its personal loans offerings over the years.
Choose Nedbank for a personal loan
Nedbank is a "one-stop-shop" for all its clients' banking needs and arrangements, including personal loans.
The authorized and financial services credit provider offers wholesale and retail banking services to the public.
The lender has a footprint in the country covering many decades and is an important driver of the SA economy.
The JSE-listed financial services giant is well-positioned to offer clients reasonable payment terms and affordable interest rates on personal loans.
Nedbank is backed by its fully integrated advanced online systems.
Personal loans backed by Nedbank's integrity
The bank is committed to providing loans to help its community of clients based only on what they can afford. This is evident from the bank's purpose vision and values:
Integrity - Being honest, trustworthy, consistent, and transparent in all actions and decisions.
Respect- Recognising the inherent worth of every individual and treating everyone with dignity.
Accountability- Being prepared to take ownership of and be held accountable for its commitments and actions.
People-centred- Investing in people and creating an environment that empowers them to perform distinctively and to excel.
Client-Driven – Creating value and delightful experiences for clients that exceed their expectations.
Nedbank Services
Clients who have a smartphone can access a loan application on Nedbank's Money App which can be downloaded from the Google Play Store.
The App is an integrated banking platform that helps customers plan and manage their money from their cell phones on - on the go.
Hassle-free personal loan application
Clients can access the "start application" at www.nedbank.co.za by clicking on the start application link. It's an easy three-step process.
Start application- Select 'Start loan application'. Fill out the form. Nedbank does the credit checks and will get back to the client immediately for an update.
Consider the offer– Nedbank will make a loan offer based on what they know the client can afford, based on the applicant's financial standing. It's up to the client to either accept or ask for changes to the offer.
Finalize the loan– The client must forward/upload all the required documents. They are a copy of a valid ID, a recent payslip or proof of employment from the employer, and three months' stamped bank statements. If everything's in order, the bank will pay the personal loan directly into the applicant's bank account.
Get more bang for their buck
The client enters into the personal loan calculator on the website, the amount they are applying for and preferred payment terms.
The calculator determines how much the client will repay every month. It also calculates the total capital payment after the amount is settled. The settlement amount includes interest, which averages between 18 and 24.5% for South Africans. Nedbank strives to offer competitive interest rates for its clients during difficult times in the SA economy.
Nedbank – Personal loan
Loan Type

Personal loans

Loan Amount

up to R300,000

Repayment

6 months to 72 months
Benefits of Nedbank
Easy loan application process
No hidden fees
Affordable loans
Effective channels to streamline the online loan process – fast, easy and secure
Nedbank allows clients to consolidate loans where applicants can secure one personal loan to cover all their debts.
A qualified Nedbank staffer will guide clients on how to combine their debt. They will assess the best possible rate for the debt consolidated loan – at affordable rates of interest.
Clients can access the start application process on the website
A Nedbank agent will call back immediately to assess whether a client qualifies for debt consolidation. If successful, an experienced financial planner will help clients manage their debt easily by arranging and restructuring one debt payment plan. One loan repayment allows clients to save money they would otherwise have to dole out for their debt at high rates of interest.
It is easy to apply for a loan
Professional staff who are qualified in the rules governing Fica (Financial Intelligence Centre Act) give clients honest guidance about loan products.
Nedbank staff are trained to carefully study a client's financial standing and will only offer loans that clients can
The financial services provider understands the financial situation of its clients and offers competitive interest rates on loans.
The company makes sure it lives up to its motto "do good for individuals, families, businesses, and society".
Register online for a loan
Another option for loan applicants is to register online via the Nedbank.com website that offers customers secure banking options. Once registered and accepted, the client can use the loan calculator to see what they will repay monthly on any loan amount, including interest. Clients can also provide their name, surname and contact details, ID number on the bank's website, and an agent will respond immediately to their loan query.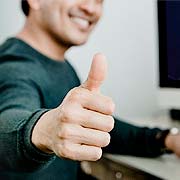 Nedbank is a trusted & reliable provider of personal loans
In our review, Nedbank adheres to the compliance criteria in accordance with the National Credit Act, where the granting the loan will not cause financial distress to the consumer.
Nedbank is a registered credit provider in South Africa: NCRCP 16
Customer Reviews & Testimonials
"
July 2020
I really wanted to buy a new car because my old one was giving me problems and Nedbank was there to make my dreams come true.
Janet P
— Roodeport —
July 2020
Wanted quick cash to cover expenses and they game the best service
Vusi C
— Soweto —
September 2017
My family and l needed extra cash for our vacation and Nedbank assisted us we are really grateful
Thomas M
— Johannesburg —
Nedbank Contact
Contact Number
E-Mail
Website
Physical Address
135 Rivonia Road, Sandown, Sandton

2196

South Africa
Opening Hours
Monday

24 – Hours

Tuesday

24 – Hours

Wednesday

24 – Hours

Thursday

24 – Hours

Friday

24 – Hours

Saturday

24 – Hours

Sunday

24 – Hours